Nicole Player Hurdles Her Way to Pomona College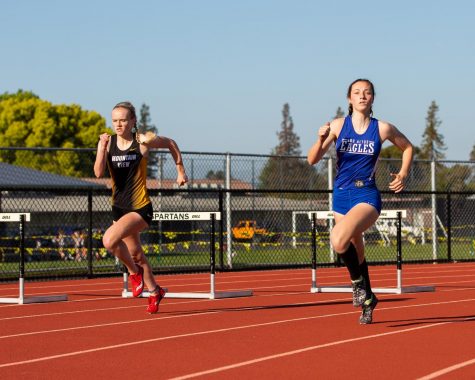 In sixth grade, now-senior Nicole Player jumped at the chance to join her school's track and field team. From then on, Nicole's love for the sport—long jump and hurdles, specifically—and commitment to improving her athletic form only increased. Five years later, on Tuesday, September 24, she committed to Pomona College for Division 3 Athletics.
When Nicole first joined the Los Altos team, she wanted to be a sprinter but soon found that she loved the feeling of jumps and hurdles more. Nicole was a natural; she placed seventh in the county in her first year of jumping. In her sophomore year, she completed the 300 hurdles in 47.94 seconds, a personal record. She advanced to CCS finals in her junior year, coming in 13th place for the Long Jump event and 14th place for the Triple Jump event.
"I love the feeling of having a great jump, where everything just falls into place and all of your training is executed perfectly," Nicole said. "This year I'm hoping to improve my triple jump by at least a foot and get better marks for the 100 and 300 hurdles as well as the long jump."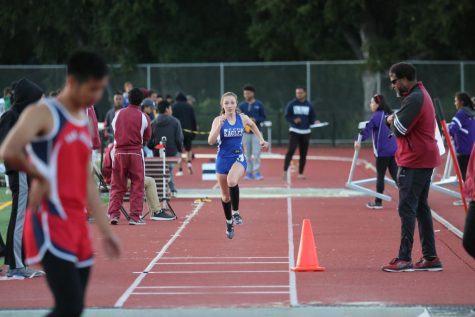 Due to her success, Nicole decided that high school wouldn't be the end of her track and field journey. She reached out to 15 different liberal arts colleges that she was interested in. The recruitment process is different than other sports for track and field athletes. Instead, it was up to Nicole to actively seek out coaches and only had to send her times, records, and videos to schools. Eventually, she narrowed her choices down to Amherst and Pomona College.
After visiting both campuses, Nicole was set on Pomona. She was attracted to the creative, close-knit atmosphere Pomona provided. Pomona College is one out of the five Claremont Colleges located in Claremont, California. Pomona shares its athletics program with fellow Claremont school, Pitzer College, collectively known as Pomona-Pitzer.
For many, pursuing sports in college is a starting point towards professional leagues, but Nicole has other plans. At Pomona, she can maintain an equal balance of athletics and academics. As a Division 3 school, Pomona offers a college-level athletics experience without the pressure of committing to the sport in the way a Division 1 school would.
"Academics will always be my top priority in my college experience," Nicole said. "As much as I love track, I highly doubt I'd go into it professionally, so during my college search, I wasn't looking for a good track team, I was looking for a good school. I'm not a person who knows what they want to be already, and Pomona's 48 majors and top-ranked liberal arts curriculum will be an incredible tool for me to find the right career path."
Nicole's main interests right now are economics and psychology, but she will go into college undeclared. Incoming freshmen at Pomona are not required to declare their major until their sophomore year, so she plans to take advantage of that time to discover what she really wants to do.
"I'm grateful that I've chosen a program where I can still play the sport I love with an amazing team," Nicole said. "Even though it's a competitive sport, everyone is really relaxed and fun to practice with. I really enjoyed being at Pomona and meeting the team. This is an environment I can't wait to be a part of in college. My future is what is most important and I couldn't imagine myself anywhere else."