New Music Roundup: March 2022
April 19, 2022
March 2022's newest album releases range from hip hop to R&B to nostalgic pop. Here are three albums, released last month, that we think you should check out. Read reviews of new music from Denzel Curry, Bladee & Ecco2k and Charli XCX.
Denzel Curry: "Melt My Eyez See Your Future"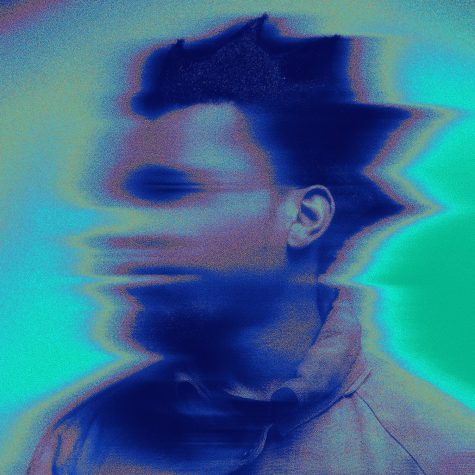 The COVID-19 pandemic was, for many of us, a reckoning: A global pandemic that impacted every corner of our lives, Black Lives Matter protests erupting nationwide after numerous police killings, a newfound consciousness of mental health after months of lockdowns. Each of these sentiments — righteous anger, exhaustion and depression — have reflected onto rapper Denzel Curry and his album "Melt My Eyez See Your Future." Curry's newest project is an eclectic set of hip-hop songs, blending everything from piano-backed jazz-rap to high-octane bangers.
"Melt My Eyez See Your Future" focuses primarily on social and political themes. Curry's complex writing evokes anger and frustration with systemic racism and mistreatment. In his lead single "Walkin," Curry comments on economic and racial disparities, codified by intimidation and an unfair justice system and the use of alcohol and drugs to cope ("Ain't no options for my partners / So they resort to scams and robbin' / Take away stress, we ganja coppin' / Blow it all out, it's all forgotten"). "The Last" reflects deeply on COVID-19 lockdowns, street violence, government and loss ("Any day can be our last day / So much trouble on the streets that we need to buy a AK / Brung a mask for the whole day / We ain't tryna get sick, so we walk around with no face").
Coping with a world full of social and governmental failings is a pervasive theme as Curry dives into his mental struggles and musings throughout the album. On "Worst Comes To Worst," Curry raps, "There's no choice but to stay at home, examine yourself / There's low voices gettin' higher as the fire ignites the end of the blunt / Wonderin' am I gon' make it to see the end of the month?" Opening track "Melt Session #1" features Curry analyzing his trauma, mental health and his past actions ("I'm deflecting my daily problems within my daily life / Recognize hidden patterns of my own demise / Why I feel like hiding a truth is finding a lie? / Dealt with thoughts of suicide, women I've objectified"). Curry's dense and thoughtful bars throughout "Melt My Eyez See Your Future" make the album a contemplative and challenging listen, but a fulfilling one nonetheless.
In tandem with the album's multifaceted themes, the album also has a mix of eclectic styles and sounds. The aforementioned "Melt Session #1," produced by acclaimed jazz artist Robert Glasper, is a mellow opener with soft choral vocals and pianos, over which Curry delivers a free-flowing, singular extended verse. "The Ills," a piano-centric boom-bap track, and the smooth, soulful "Mental" have similarly mellow grooves, providing a softer instrumental palette for Curry's introspection. The album features bangers along with gentler cuts: For example, "Troubles" is a catchy pop-rap track featuring an appearance from rapper T-Pain, and posse cut "Ain't No Way" features high-octane verses by everyone from Rico Nasty to JID. The album strikes a perfect balance between adrenalized and low-key songs, creating a well-balanced album that's as energizing as it is thought-provoking.
On "Melt My Eyez See Your Future," Curry faces down the world — a raging pandemic, systemic racism, and his personal and mental health — and the end result is a compelling album that coalesces personal and societal struggle perfectly, painting the picture of a person coping with the ramifications of a world that's left him behind.
Bladee & Ecco2k: "Crest"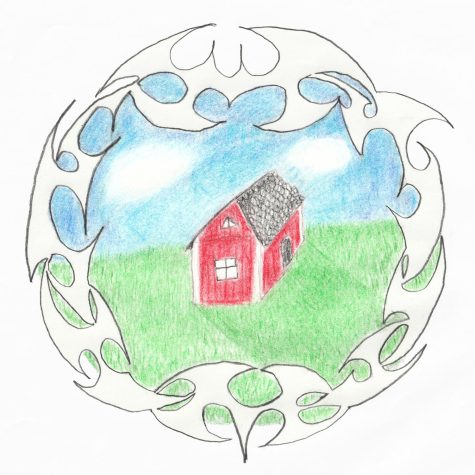 Bladee and Ecco2k are no strangers to the ethereal. Both artists, who work through the five-member collective Drain Gang, are famed for their airy and experimental brand of music that blends cloud rap (a lo-fi, hazy brand of hip-hop), alternative R&B and hyperpop. Drain Gang, whose members maintain significant solo discographies while often collaborating with each other, create music marked by Auto-Tune and spacey, dreamy beats. The duo's recent surprise album, "Crest," is different from their previous work, though: Nearly all elements of hip-hop are eschewed for a far more tender sound. Paired with the band's tendency for spiritual themes, "Crest" is an album like none the collective has ever released.
Even when the album features the duo's cloud rap, the music prioritizes melody over flow, rhyme or dense lyrics. The artists' processed vocal stylings are retained, but they're painted with more psychedelic and warm instrumentation. "White Meadow" features gleeful synth arpeggios and 8-bit-esque drum patterns backing the sentimental Auto-Tune harmonizations of Bladee and Ecco2k. In many cases, all semblance of rap structure is removed like on the progressive, five-part opus "5 Star Crest (4 Vattenrum)" and the synthpop fan favorite "Girls Just Want to Have Fun."
Existentialism is a heavy theme on the album: Much like Drain Gang's other works, "Crest" reflects on themes of death, faith and "loss and gain." "5 Star Crest (4 Vattenrum)" is a complex track dedicated to a late musical partner of Drain Gang. It runs the gamut of philosophical belief throughout its distinct sections, bouncing from reincarnation to the Christian image of heaven to nihilism to the beauty of death. "Desire is a Trap," the song's title itself a reference to Buddhist teachings, elaborates on the nature of sacrifice and perseverance through difficulty ("I claw my way towards the top and let it fall down to the bottom / Every day I swallow pain, but I still taste it").
Where much of Drain Gang's previous cloud rap felt too lost in its own vibe to be interesting, Bladee and Ecco2k's latest collaborative project maintains a consistent, dreamy mood while pairing it with pop-like structures and more memorable songs. The result is one of the collective's best albums to date, a set of songs that is as catchy and uplifting as it is thought-provoking and meditative: In its music and its writing, "Crest" feels like a manifestation of heaven.
Charli XCX: "Crash"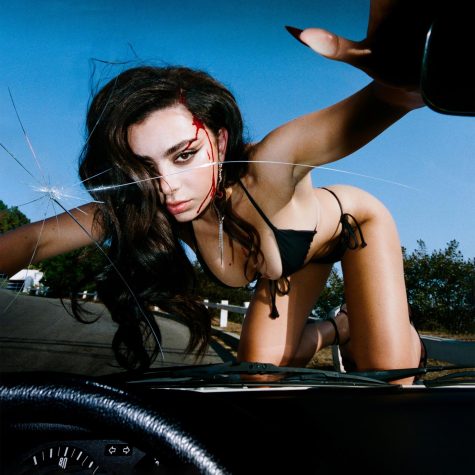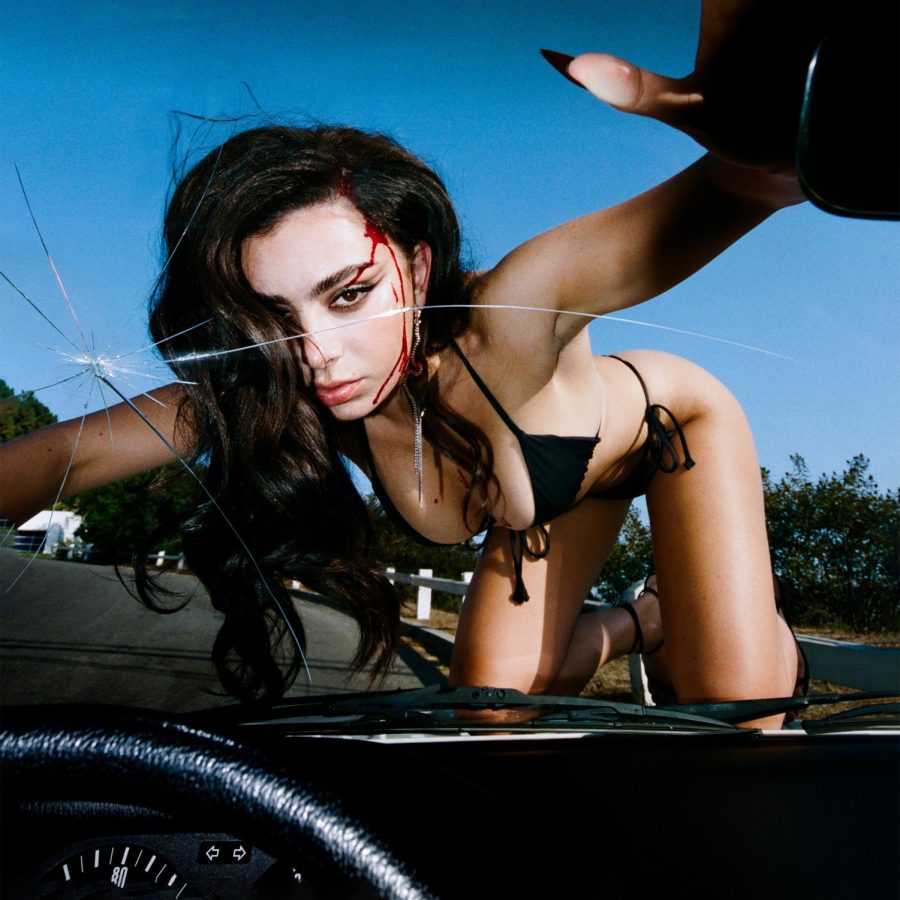 Charli XCX is one of the few examples of a career in reverse. After some of her biggest hits like "Boom Clap" made her a household name in pop music, her music became more experimental and niche as she flirted with hyperpop and glitch pop. However, on her latest album, Charli turns from the future and looks to the past: "Crash" is an album built more around nostalgia than pushing boundaries. The album exhibits strong influences from the synthpop and dance-pop of past decades.
While Charli's previous music prominently featured production from figures on the fringes of pop, like PC Music's A.G. Cook (who has been executive producer of the majority of Charli's work since 2015) and 100 gecs' Dylan Brady, "Crash" eschews these experimental styles almost entirely for more straightforward pop. For example, the bassline and vocal melodies of "Good Ones" call back to Lady Gaga-era 2000s electropop, and "Used To Know Me" has the vocal stylings and repetitive synth riffs of 1980s Eurodance. As a result, "Crash" feels more anonymous than its predecessors, like anyone could've released it. The album's lack of creativity in comparison to Charli's prior projects highlights her sacrifice of experimentation for wider commercial appeal. Though she succeeds at painting a timeless, memory-filled soundscape through "Crash," the album is largely unremarkable for it.
One place where the album shines is in its concision and consistency. The album's nostalgic vibes persist across every track, and thus "Crash" feels greater than the sum of its parts. It's just long enough to feel satisfying and just short enough to avoid wearing out its welcome. With catchy hooks, synth melodies and groovy drum patterns, Charli XCX's latest album is simple, straightforward, good pop music, even if it's also somewhat of a letdown.