New Mountain View High School Principal Announced
 The district announced today, May 16, that Dave Grissom will be the principal at Mountain View High School (MVHS) for the next school year. The current principal of MVHS, Principal Keith Moody, is slated to become Director of Adult Education next year. The school board will vote on Grissom's appointment at its meeting on Tuesday, May 28.
"He comes highly recommended and was selected from a wide pool of 51 applicants from throughout the State," Superintendent Dr. Barry Groves said in a press release. "The selection committee of 17 included MVLA administrators, teachers, classified staff, parents and students."
Grissom is currently the principal of Santa Clara High School and has been in education for over 19 years.
"I have always been extremely impressed with the students and staff that I have come into contact with from Mountain View, and to now be a member of that community is an absolute dream come true," Grissom said in the press release. "I am truly honored with being named Principal at Mountain View. I look forward to working with the staff and parents to ensure the best education possible for our students."
There will be a reception for parents and staff to meet Grissom  from 3-4 p.m. Thursday, May 23 in the MVHS library.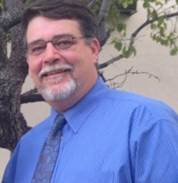 Leave a Comment