Minor changes to dances would boost success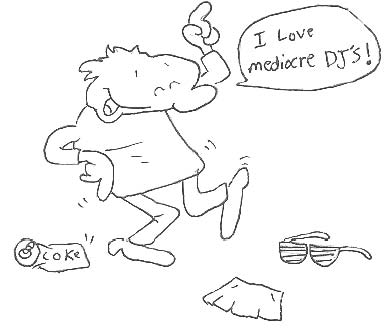 The typical school dance includes radio music, awkward eye contact with teachers and plenty of empty space in a sweaty gymnasium.
While it is unfair to say that school dances are not enjoyable, most dances held at the school do not reach their full potential. Certain steps can be taken to change dances from a back-up event to a must-go.
Most students agree with Assistant Principal Cristy Dawson that the Back-to-School dance and Homecoming are the most popular dances. When there is a build-up to a dance, students become enthusiastic about dressing up and going with their friends or dates.
Because the Back-to-School dance is held the first Friday of the new school year, students have the entire summer to buy outfits and get pumped for their first dance. To build hype for the Homecoming dance, the school devotes a week to small activities and events that excite students and motivate them to ask a date and purchase tickets.
"I would have to say that the Back-to-School and Homecoming dances are by far the best," junior Scott Casas said. "Most of the school comes to these two dances which makes it more enjoyable."
Homecoming is also the first couples dance of the school year, and a large population of students go solely to spend time with their dates. Homecoming and the Back-to-School dance prove that when more people attend, students have more fun.
"I think that dances that you get asked to are more fun because of all the different ways people get asked and the different things people wear at the dance," sophomore Daniel Eaton said.
It is apparent that students go to dances less and less as the year goes on. The school needs to improve the winter dance and Sadie Hawkins so that students are motivated to attend dances even after the two most popular dances have taken place.
When students do not have a legitimate reason to go to dances, overpriced tickets can be discouraging. If the school chooses to stabilize ticket prices rather than increasing them as the dances draw nearer, more teens will attend, and ASB will not need to worry about losing money to hiring a DJ or buying decorations.
In addition to lowering ticket prices, the school needs to find a DJ that plays more than just the same group of songs on the radio. Songs are overplayed throughout the year, causing students to get bored. Students also complain that the music needs to be played at a higher volume and have steady beats to groove to.
"It's really hit-or-miss," senior Tricia Cook said. "Some DJs are really awful while others are really good. I wish the school would find one or two good DJs and just stick with them."
The school needs to make minor changes to ensure that dances are popular throughout the entire year. If students find that all four dances are enjoyable, they will be more excited about upcoming dances and the school will be guaranteed larger attendance, more ticket sales and greater success.
Leave a Comment