Meet this year's AVID Council Leaders!
October 3, 2019
Senior Michelle Mejia, President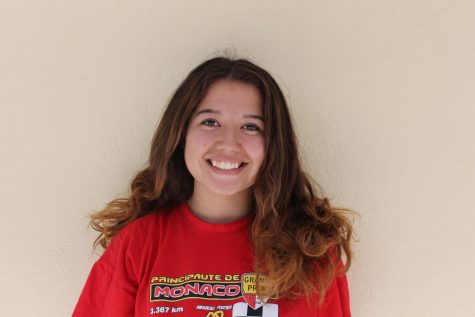 When Michelle was first recommended for AVID in middle school, she never imagined that she would lead a tight knit family of students connected by their shared dream of attending college. 
"There is such a warm feeling when I walk into class," Michelle said. "I've been with these students every year in high school and I've grown with them."
Not only has AVID helped her by encouraging her to maintain high grades and offering her internship opportunities, it has also allowed Michelle to gain leadership qualities and confidence. 
As President, she wants to instill the confidence she has received from AVID into the program's underclassmen by ensuring that their voices are heard in club meetings. 
"I don't really like presenting," Michelle said. "I'd rather talk with people. I just go up there and we talk about Homecoming or the fundraiser at movie night. At the end, I ask people if they have new ideas, and I want to make sure that all people's ideas are represented."
She is putting her goal into effect during meetings by delegating students in the club with different roles in committees such as fundraising, events and publicity. This system allows members to work together and feel like they belong. 
"Just being in AVID feels like having a place on campus," Michelle said. "You're with a group of people that are like you and connect with you. They've been through the same things that you go through. AVID gives me a nice family on campus."
Senior Melaine Hernandez, Vice President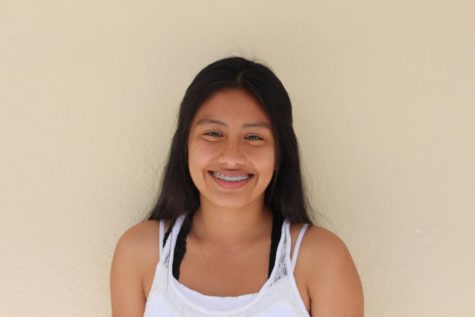 Even before high school, Melaine had known that she would be part of AVID as a high schooler. As a first-generation student in AVID, Melaine has been paving the road to college for herself and for her younger brothers along the way.
"AVID has really impacted me because I am a first generation student in my family, and they
really hope I can go off to college," Melaine said.
AVID has helped Melaine participate in the Child Development Academy at Foothill Community College and in an internship at the El Camino YMCA, where she emailed donors for fundraising.
This year, Melaine decided that she had to step in to ensure that the club remains active.
"Our council last year had one meeting, and then they kind of disappeared," Melaine said. "The people who were in charge of it last year didn't really do much. We've always wanted to be in the AVID Council, but we never had the chance to. Now we can finally be in it, so we really want to get it going this year."
As Vice President, Melaine will be working closely with the event coordinators of the club to hold fundraisers, which publicize AVID to the student body and support the program's activities. She wants to clarify the common misconception that AVID is a program for students who need help in their classes.
"It's for students who are very determined throughout their whole high school career and are determined to go to college and do well," she said. "I really want AVID to get the recognition it deserves."
Senior Meleseini Lotoaniu, Secretary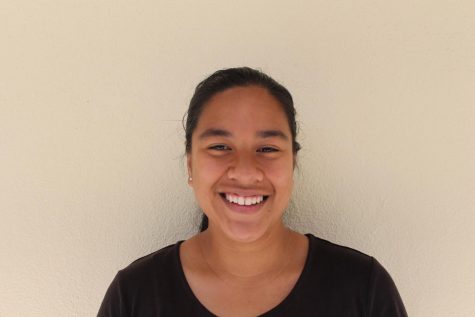 Like many other AVID students, Meleseini's family does not have much experience with education in the Bay Area. Her parents are from the Kingdom of Tonga, a Polynesian island located in the south Pacific. 
"It's a small island nation where you're isolated from the rest of the world," she said. "They grew up in the chill island life, and all of a sudden they come here and [it's all] iPhones and computers—and so much money." 
Her parents believe that college is important for her to experience, but they don't fully understand the advantages of a college education. AVID has not only helped Meleseini change her parents's perceptions, but it has also guided her through the application process. 
"I know for sure if it wasn't for AVID, [applying] to a four-year [college] would be so confusing," she said. "AVID has taught me how to apply to schools that are more challenging." 
Looking back on her freshman experiences, she remembers how intimidated she felt by the upperclassman in AVID Council.
"That's why I wanted to run for a position this year, so that I could be a frontrunner," Meleseini said. "I could be someone actively involved and trying to make this club [more inclusive]."
Meleseini embraces the companionship she feels with fellow AVID students. As an active leader in the club, she hopes to promote these connections among all grade levels through an all-AVID trip to the beach.
"AVID has done so much for me," she said. "I want to do something for AVID, too." 
Meleseini is a staff writer for The Talon.
Senior Luis Gomez, Treasurer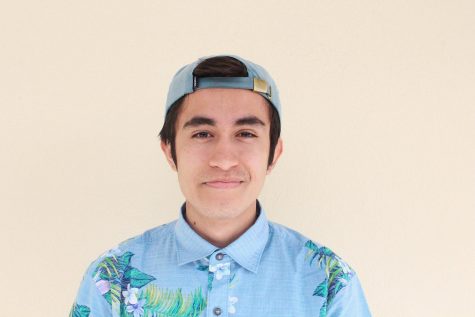 Luis has always been closely involved within his communities. He participated in student government in middle school and helped a church with fundraising events and finances as a freshman. Now, as the Treasurer for AVID Council, he is able to apply his past experiences in financing to help lead AVID members.
Luis entered AVID as a junior, unlike most students who join their freshman year. 
 "I was actually recommended to join freshman year because my grades were good," he said. "But I didn't think I wanted [to] then."
While at a volunteering event, Luis had a thorough discussion with one of his friends in the program, where he gained more detailed insight about the benefits of AVID. 
Now, Luis fits well into the AVID community—not only did he gain a group of supportive friends, but he was able to build onto his love for community service. 
"[AVID] emphasizes a lot of leadership and involvement," he said. "I wasn't lacking that, but I thought that it wouldn't hurt to be a little bit more involved within the AVID community."
Luis also hopes to build a strong foundation for the future of the club, so that it will continue after he graduates. He wants upperclassmen and underclassmen to interact more, especially so that the underclassmen have mentors to take advice from.
 "Electing AVID students who are passionate about their community will be imperative in ensuring that every AVID class has people to look up to and learn from," he said. "A club's success can only be tied to the leadership running it."