May 21–Dodgeball Player of the Day
The dodgeball competition heated up today, with several teams winning in shutouts and others going down to the last minute. The Talon Player of the Day is junior Joey Malgesini, who led his team, Team Negative, to a thrilling 2-0 victory.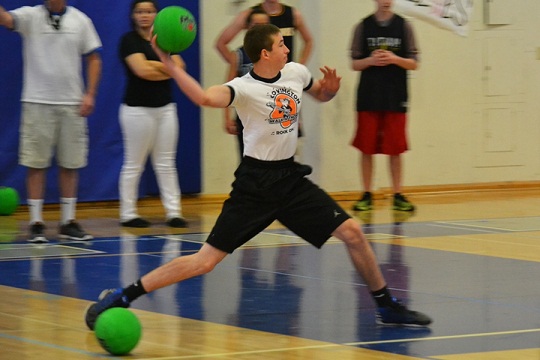 [Photo by Juliet Moore]
"Our team plays like a unit, and having attended the same elementary school, the chemistry is there," Joey said. "We may not have the strongest of arms or the biggest of names but our success is embodied by our strategy and teamwork."
Team Negative moves on to play DK in the next round. Good luck to all teams tomorrow, and tune in for the dodgeball finale!
Leave a Comment