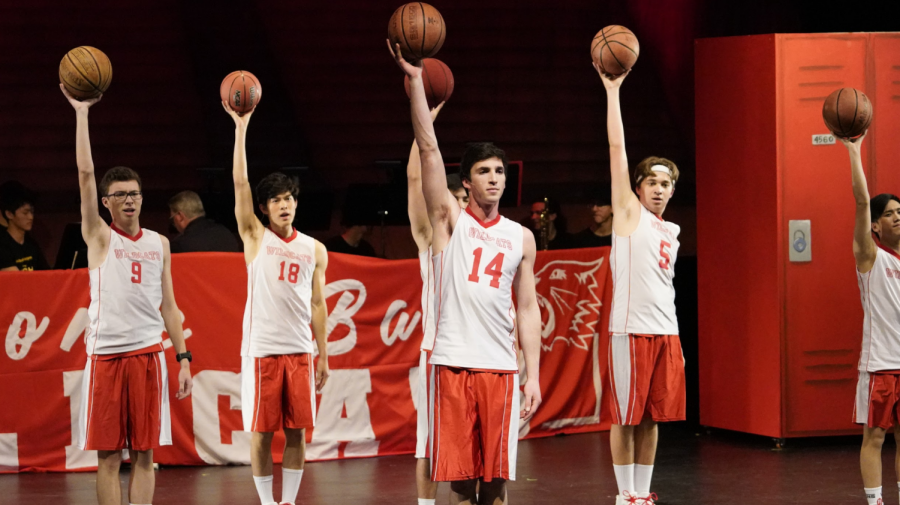 Max Silver
February 27, 2020
"High School Musical" is the first theater production senior Max Silver has ever been a part of. And he played Troy Bolton.
Playing such an iconic role, and the lead for that matter, understandably had Max nervous for Los Altos's first musical in three years. Nonetheless, he was more excited than anything—music has always been a big part of his life. He started playing the piano around 10 years ago and later learned guitar and ukulele. It wasn't until a couple years ago that he started singing along with what he played. Since then, he's performed at family get-togethers like his sister's bat mitzvah or his mom and step dad's wedding.
The musical, though not the most obvious next step, was something Max knew he wanted to try out.
"I have two cousins who were part of the choir and musicals at Gunn High School and I always admired them for it," Max said. "My friends in Broken Box told me about the musical and asked if I might be interested in being a part of it, to which I enthusiastically said yes."
Once auditions rolled around, Max decided to try out for a lead role, not expecting much from it. But it paid off, and he felt both "surprised and immediately nervous." Although, as he admitted, the extent of his experience took place in Acting I his sophomore year he figures, as he puts it, "It's my senior year and I want to try something new, try out something bigger, take a bigger risk."