Matteo Antonescu frames his future with tennis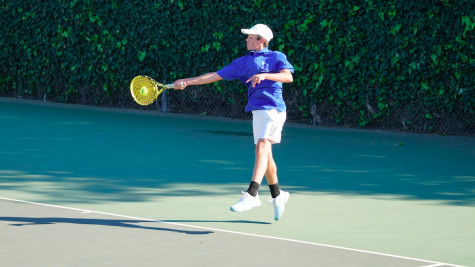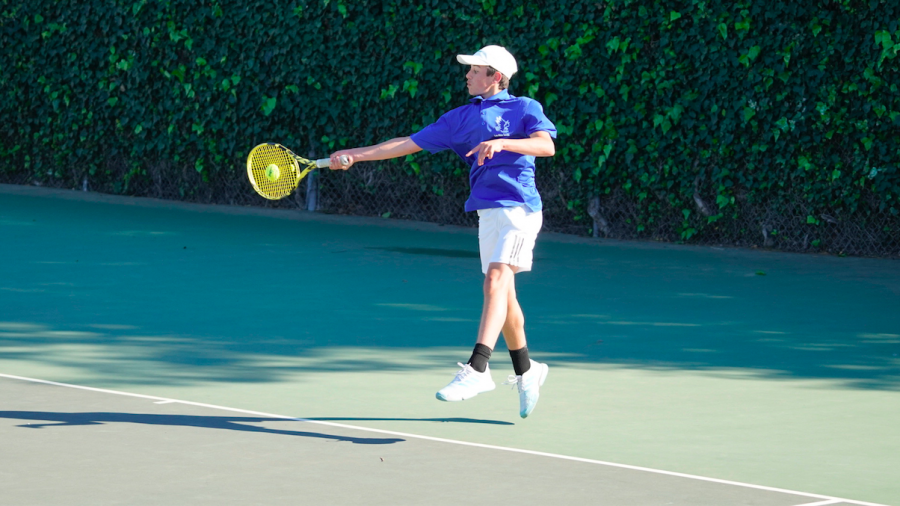 From tossing tennis balls with his dad in his crib at two years old to playing singles one on the varsity boys tennis team and ranking 85th nationally in 14U as a freshman, Matteo Antonescu has always had his eye on the ball. 
Each week, Matteo undertakes a rigorous training schedule. He practices two hours a day at the Florin Marica Tennis Academy on weekdays and puts in up to eight hours over the weekend. On top of that, he focuses on strength training and conditioning for three hours throughout the week. 
While his schedule proves to be both mentally and physically taxing, Matteo's strong work ethic is inspired by his father's strength during his battle with cancer. 
"He couldn't keep coaching me because he was diagnosed with colon cancer, so it also keeps me motivated to push through because he did," Matteo said. "I just want to do everything for him."
His father, Victor Antonescu, supports Matteo through his intense training by utilizing his recreational experience in track and field and as a PE teacher. 
"Since the day he was born, I was preparing him by massaging him and trying to monitor his diet and his screen time," Antonescu said. "Right now, he's under a very strict schedule and I'm pretty sure he's starting to buy into this preaching that I'm doing."
Juggling multiple hours of tennis each week with schoolwork can be difficult at times, but setting foot on the court puts Matteo in a more positive state of mind. 
"Playing tennis gets rid of my stress because I'm just there," Mattheo said.
As a 14-year-old, Matteo plays the majority of his tournaments at the 16U level. Competing against older opponents has presented challenges, as they tend to have height and strength advantages over him. 
"I have to work three times as hard because I have to get a lot stronger and faster, and I have to use my quickness on the court because I'm smaller than they are," Matteo said. "I have to use all of my strengths and believe in my ability to play tennis."
These obstacles on the court don't stop Matteo from success, as his sustained perseverance drives him to perfect his technique.
"He will not stop unless he gets it right. I've noticed that since he was in the crib practicing to stand up and grab the rails and when he would fall, he would do it over and over," Antonescu said.
Currently, he is determined to strengthen his fundamental strokes—forehand and backhand—to secure the more difficult matches against his older opponents.
"I'm changing my strokes right now to be more mechanical with my technique and it has helped me a lot," Matteo said. "I've been able to stick my volleys and rally with people at a higher level." 
With the help of his intense work ethic and sharp techniques, Matteo hopes to pursue a career in tennis following his college education.
"I really want to be a professional tennis player, and for that I have to work a lot," Matteo said.