Materialism by Millenials
A guide to capturing the chic lifestyle of a Bay Area millennial. Modernity, minimalism, and crippling debt.
VINYLS
Although known for their high-tech gadgets that confuse anyone over the age of 35, millennials' newest obsession is something even your grandmother can understand: vinyl. Created in 1940 and thought to have left the technology and music scene by the 90s, according to Forbes, millennials have succeeded in bringing vinyl back with a billion dollar benchmark in sales. Obsessed with materialism and tangible music in an age of streaming and downloading, millennials have created a trend around something commonly thought of as ancient. It may cost two times than your Spotify subscription and take up more space than your Beats Pill, but being a trendy millennial is definitely a better use of your money than paying for college tuition.
MARBLE MACBOOK COVERS
What do bathroom floors, kitchen counters and the trendiest Macbook covers have in common? Marble! Obsessed with the word "aesthetic" and stylish prints, millennials have claimed this common design as their own, using it to cover every Apple product they own. Hopefully it will help millennials succeed in distracting others from the fact that they are busy watching Netflix instead of working on their English essay. Or maybe it's a distraction from the fact that millennials these days have failed to learn the power of physical work due to large amounts of time spent on Youtube and Facebook. Either way, at least your teachers, friends and family have something "aesthetic" to look at as you bury your face in your computer screen.
SUCCULENTS
Succulents — an easier way to garden. These hardy, low maintenance plants have become popular in the past years, contributing to the rising popularity of gardening, just without the need to water them as much as the simply potted plant. Some think that this trend stems from the symmetric arrangement of the plant. Many say they prefer the plant over children. Soon the pet rock will dominate the industry again because it won't come with the added need for any water. You could say you're doing your part to help with Earth's overpopulation, but whatever it may be, make sure you're keeping those plants healthy.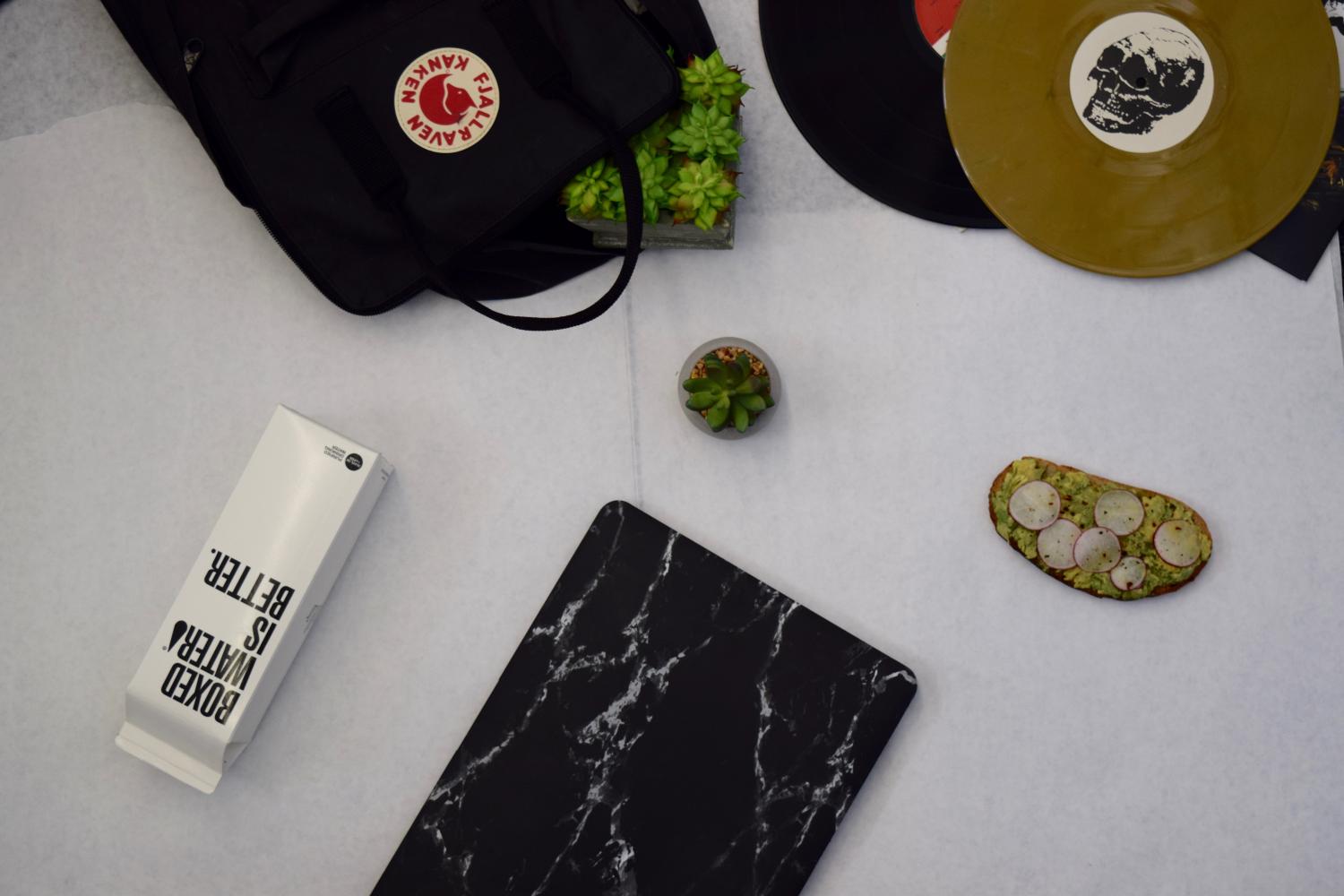 #AVOCADOTOAST
Regardless of whether you are vegan, vegetarian, gluten free, pescatarian, freegan or paleo, you aren't anyone until you start your brunches of with avocado toast. Back in 2007, this foodie essential came to life in the artsy kitchens of
Café Gitane in Manhattan. At $12 a piece it may seem pricey, but you can always forgo that pesky down payment or electricity bill. Don't forget to share your masterpiece with the rest of your squad through the #avocadotoast and add to the over 500,000 original posts on Instagram. If Gwyneth Paltrow can do it, so can you!
FJÄLLRÄVEN KÅNKEN
Most people can neither pronounce nor spell the name of this backpack, but that doesn't stop millennials from buying it anyway. Fjällräven Kånken, Swedish for Arctic fox, is an easily identifiable and aesthetically pleasing essential for many millennials. It was originally created with a wooden frame to keep the shape of the bag as one hiked through the harsh mountains — similar to what millennials in the Bay Area do on a daily basis. Even though brand names have always been a quintessential part of being a teenager, brands like Fjällräven have become so successful due to their easily identifiable logo sewn on the center of the bag. But if you don't have $100 lying around, simply drawing the circle Fjällräven Kånken symbol on your backpack will do the trick.
BOXED WATER
A nostalgic lunchtime milk carton combined with minimalism, Boxed Water has become more ubiquitous amongst The Teens. Each carton is made from sustainably managed forests and is biodegradable so you can feel better about drinking water. The company has even partnered with the National Forest Foundation and is part of an organization which donates 1 percent of their revenue to other environmental organizations because nothing says saving the environment more than giving the smallest percentage possible. Millennials can now drink their water with style and pretend that they're saving the planet.