Make tampons accessible—no strings attached
Think of the things you use on a regular basis. Food, water, deodorant and other essentials probably came to mind. And if you're a woman, you likely also thought of period products, such as pads and tampons. Because they're essential, right?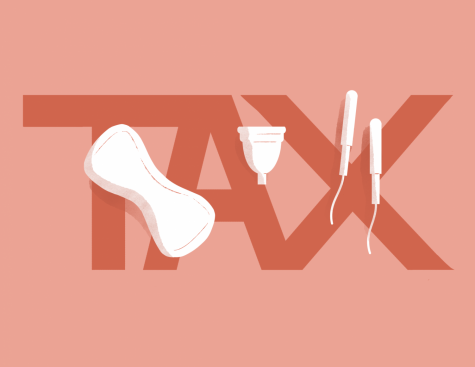 Well, according to the government, they're not. 
In the United States, states don't tax items they deem essential for their citizens. But in 32 states, what's notably missing from this list of essentials are period products. Their taxation as non-essentials—or even luxuries—is commonly dubbed the "Tampon Tax." According to Refinery29, a leading media company with a focus on women, those who menstruate pay an extra $150 million a year on sales tax alone, which disproportionately affects women of low-income backgrounds. 
The government needs to acknowledge the necessity of feminine hygiene products by abolishing the "Tampon Tax" so that these products are accessible to all who need them. 
California designates groceries, including candy, and prescription drugs as essential, meaning they are sales-tax exempt, but just recently exempted period products temporarily. Texas exempts newspapers and antiperspirants but also still enforces the tampon tax. Even prescription Viagra, a drug that treats erectile dysfunction, is an essential, non-taxable item in all states but Illinois. Perhaps the drug was necessary for the poor male lawmakers as they wrote their states' tax laws. But period products are a necessity too, and should be treated as such. 
Not only is it hypocritical and senseless to impose a tax on crucial feminine hygiene products while exempting items like candy and Viagra, it also places an unnecessary financial burden on women who already find it difficult to afford these products.
A study of 200 low-income women in the St. Louis, Missouri area reported that 67 percent had to go without feminine hygiene products at least once that year because they were too expensive. 21 percent also had to choose between period products and food on a monthly basis. When women are forced to choose between the two, they often must choose food over sanitation. This creates safety issues, as many have to create unsanitary homemade alternatives to feminine hygiene products or wear tampons for extended periods of time. Both of these factors contribute to an increased risk of Toxic Shock Syndrome, a dangerous bodily response to toxins released into the blood that may lead to death.
This is not right. Women should not have to endanger themselves if they cannot afford safe period products. They should not have to choose between food and their safety. The government should be doing everything in its power to prevent that from happening.
Although more states are creating legislation to address this issue—for example, California created a bill that exempts period products starting in 2020 and ending 2023—there needs to be federal, permanent change. We need everyone who gets periods to have equal access to the period products they need.
That's why lawmakers need to do more than exempt period products from taxation. While still giving women the option to choose a more customized (tax-free) period product, there should be a baseline option for pads and tampons that is accessible to all who need it. 
Simple, no-strings-attached pads and tampons (preferably with literal strings attached for those) should be in every public restroom, including school restrooms. The government needs to ensure that period products are accessible for all. This includes sanitary, easily operational and free dispensers. By doing this, the government will prove that as a country we're guaranteeing women the basic necessity of hygiene and safety. It's the fair and ethical choice.
Period products provide safety, hygiene and freedom. The government needs to recognize that, just as they recognize that groceries are crucial. These products are essential, and should be accessible to anyone that needs them. Period.