Los Altos to introduce new Computer Science class
Next year, Los Altos will introduce a new Computer Science class called ADEN, which stands for Advanced Data Structures, Embedded Systems and Networking. The course will be taught by Scott Murray, who currently teaches Geometry and Trigonometry.
ADEN is geared towards students who have already taken AP Computer Science, and will replace the existing extension of the Computer Science pathway taught on campus by Foothill College professor Bita Mazloom. The class aims to provide students with the opportunity to study advanced Computer Science and allow more interaction with actual technology, teamwork and teacher instruction than the Foothill course.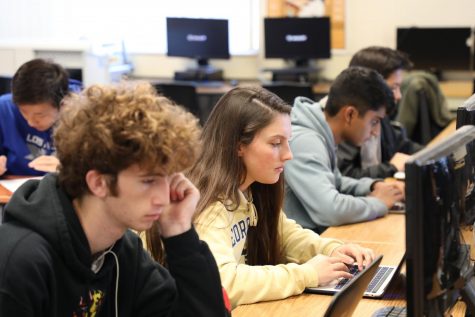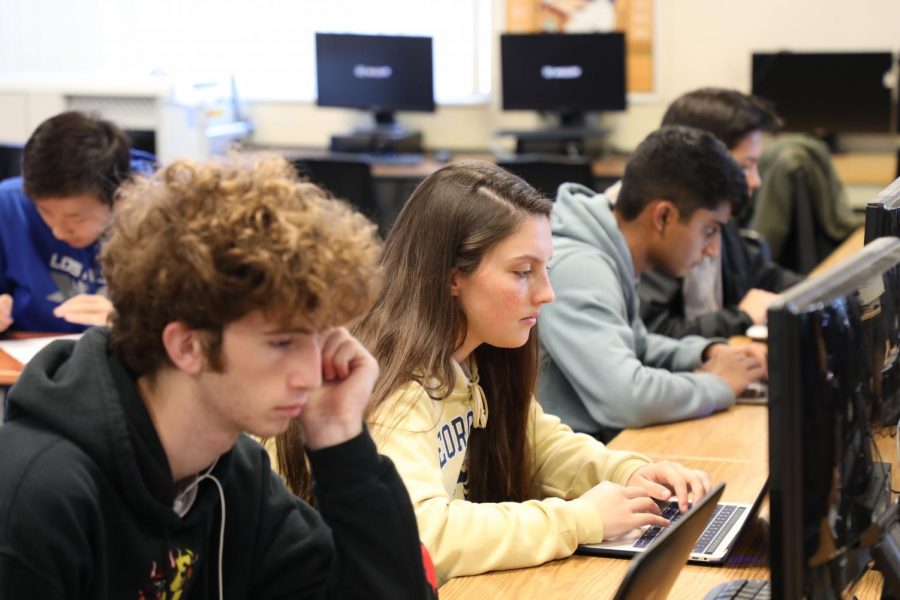 "In college, I was sitting in an auditorium with 200 people learning about these things, but with a smaller class size and this district's resources, you can actually work with the hardware," said AP Computer Science teacher Brent Smith, who was involved with the development of the class. "You can learn about real life things that you don't read about in your textbook."
The class will introduce real-world problems and new, more complicated data structures which handle large data sets. It intends to explore concepts like event-driven simulations, basic network configurations, wireless networks and network security. 
Murray was chosen to teach the course due to his experience in the tech industry. After graduating from Stanford University with a degree in electrical engineering with an emphasis on computer architecture, he worked at Intel for 26 years, and made his exit from the company as the chief architect of one of their products. 
"When teaching, I think I'm going to bring in that engineering background and problem solving, things that I did pretty much on a daily basis," Murray said. 
Although ADEN is still in development by Los Altos's STEAM department and pending UC approval, Murray is confident that it will be approved due to its similarity with other approved classes. It will be a practical arts elective, but will not be considered Honors or AP.
Sophomore Dylan Tran currently takes AP Computer Science and plans to take ADEN next year. He's glad that there's an interesting course option to take after AP Computer Science.
"I'm especially interested to learn about using hardware and how it connects to software," he said. "Given how many students are taking computer science courses these days, I'm sure this course will grow quickly."
ADEN will receive the state grant issue to Career and Technical Education (CTE) classes. To qualify as a CTE class, the class must teach industry-recognized skills and have at least a two-course pathway. The grant will pay for materials, workshops for Murray to learn more about the subject and Murray's salary for the pilot and the first official year of the class.
When thinking about teaching ADEN next year, Murray is optimistic about the road ahead. 
"It's going to be a challenge, but anything worthwhile is." Murray said. "This first year is going to be a pilot, and I have grand plans for it. I think it's both exciting and scary at the same time."