Los Altos to improve bike safety and traffic
Over the past few months, the city of Los Altos has started several projects to improve general bike safety and traffic. Efforts include new technology for traffic systems, traffic sign updates and plans for new bike lanes. 
One major change was the implementation of a cellular traffic system with the company Traffic Patterns, which ties intersection data to an online database that allows more management by the city in real time. The new system replaces wired communications that have been used for over 25 years. As part of the upgrade, the company is working on features to help with monitoring biker and pedestrian traffic.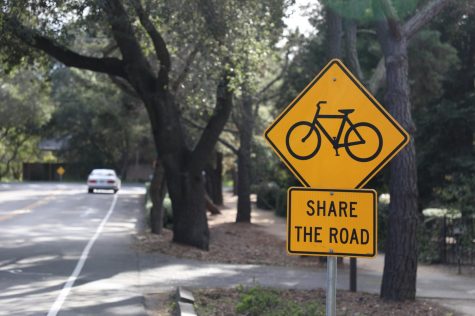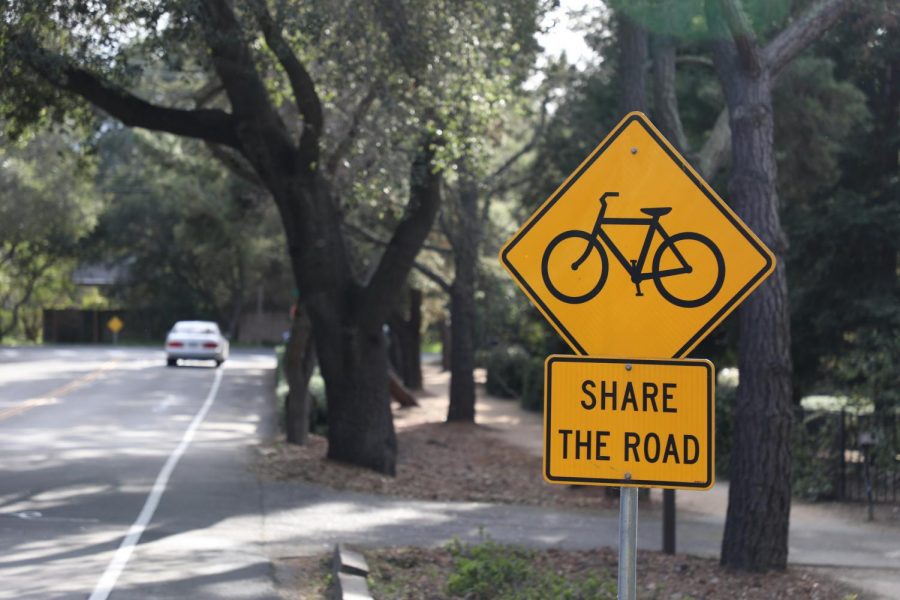 "The city had to rely on people calling in to say that something wasn't working," Traffic Patterns Founder Jaime Rodriguez said. "The cellular system digitizes what's happening and sends it to a cloud platform that the city can log into wherever they are. If something fails, the city automatically gets an alert before people start calling in." 
Rodriguez is currently working on an app for pedestrians and bikers. Once downloaded, it will run in the background on smartphones, communicating signals to trigger green lights before bikers have reached the intersection. This will help make bike traffic safer while creating more accessibility for handicapped pedestrians who struggle with pushing traditional traffic buttons. 
"It takes extra energy for bicyclists to stop at intersections," Rodriguez said. "Sometimes, you'll see them run red lights because they don't see cars."
The app is currently in development and testing, but Rodriguez expects final approval in June. User data will be anonymously sent to a single database shared by all participating cities. Rodriguez plans to eventually use the technology to help with real-time traffic data with larger navigation companies, but the technology is not yet implemented with a wide enough scope for that to be possible. 
The technology is also being adapted for trains and emergency vehicles to help clear traffic to reduce travel time.
Los Altos has already implemented some additional changes in the traffic system. Along San Antonio Road, for example, the pedestrian walk signal begins about two seconds earlier than the corresponding green light for vehicles, an effort to allow pedestrians onto the road before other traffic. The city is also in the process of recalculating times for walk signals.
Some intersections near Foothill Expressway in the old system also experienced some delays and inefficiencies because they weren't connected with the Santa Clara County systems that directly control the intersections on Foothill Expressway. With improvements, unnecessary traffic delays along these intersections should be minimized.
Throughout January, the city also underwent an annual capital improvement project to help replace worn traffic signs. Part of the upgrade included checking for retro-reflectivity, which is when traffic signs reflect lights back to drivers at night to aid visibility. 
Another upcoming project for this summer is the resurfacing of Almond Avenue. Although this is also a standard maintenance project, bike lanes will likely be changed in the process. Currently, there are two main possibilities: using green paint as a clearer visual cue or creating a two-way bike path on the side of Almond Avenue closest to Los Altos High. According to City of Los Altos civil engineer Gaku Watanabe, that would avoid excess traffic crossing the road, limiting the possibility of injury.
Final plans for the bike lanes are still fluid, with companies bidding to be hired for the project on Tuesday, March 17. Work is to be completed while all nearby schools are out of session from Monday, June 15 to Thursday, July 30.