Los Altos Renews Fire Agreement with County
Perhaps surprisingly, Los Altos does not have a fire department. Instead, the city of Los Altos contracts out emergency fire and medical services to the Santa Clara County Fire Department (County Fire). Because Los Altos is not a particularly large city, it is more cost-efficient to rely on County Fire to take care of the things a city fire department would usually handle.
On Tuesday, November 15, Los Altos City Council unanimously approved the 2017-2026 Fire and Emergency Medical Services Agreement, a contract that renewed a three-way agreement between County Fire, Los Altos Hills County Fire District (LAHCFD) and the city of Los Altos.
LAHCFD also ratified the agreement Tuesday, November 23. Santa Clara County's Board of Supervisors, which directs County Fire, is expected to ratify the agreement too.
The agreement stipulates that County Fire will continue to provide fire suppression services, paramedic transport services and community education for emergency preparedness services to Los Altos and LAHCFD. Any matter that Los Altos' fire department would normally handle is now done by County Fire.
The agreement was created in 1996 because Los Altos had determined maintaining their own fire services was too costly and partnering with LAHFCD and County Fire would reduce costs. They renewed it in 2007 because the terms had only been effective for ten years, and slightly changed how much Los Altos would pay to County Fire.
The amended agreement is due to expire December 31, 2016, and the involved parties started to discuss the contract's renewal in June this year. They decided to rewrite the terms of the agreement and amend a few sections, particularly the contract's cost calculation formula and terms for renewal and termination.
Because County Fire has never provided community education and preparedness, one of the most significant changes in the contract is that County Fire will start to provide resources and instruction for it, including educating community members about fire and injury prevention and training them to respond to major disasters.
"The [contract] provides for additional core services to Los Altos residents such as Personal Emergency Preparedness and Community Emergency Response Teams training classes," Los Altos Assistant City Manager J. Logan said. "We encourage residents to enroll in these classes so they are better prepared to help their family and neighbors before help arrives in event of an emergency or disaster in the community."
Cost presented a significant issue in the first agreement because County Fire was being underpaid by the two other parties. In order to make the annual increase in cost more equitable and predictable for all parties, the parties changed the formula from an arithmetic average of different variables (the Consumer Price Index, Cost of Living Assessment and Assessed Valuation of property in the area) to a weighted average of the same variables. The weighted average makes cost increases more predictable for all parties.
"The cost of the fire agreement is important to provide a stable business partnership," Logan said. "From 1997 to 2006, the costs for County Fire to provide services to Los Altos were higher than the fees paid by the city. From 2007 to 2016, the cost for County Fire to provide services was provided by a new cost formula [and] the cost formula in the new service agreement has been modified slightly to better distribute the fee costs."
In addition to adjustments in the cost calculation formula, the newly approved agreement now automatically renews itself every 10 years with an "Evergreen" clause. This clause means the agreement will not have to be actively renewed every ten years as it has in the past, locking in fire and emergency services for Los Altos for the foreseeable future. If at some point any party involved in the agreement decides they wish to renegotiate or find a new deal, they may terminate it at any time starting December 31, 2021, given a one-year notice.
Leave a Comment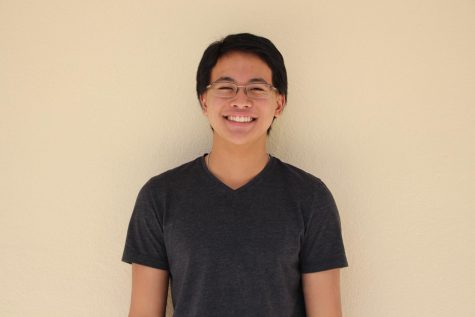 Danny Vesurai, News Editor
Legend says that if you reach deep enough into the inside pocket of Danny's leather jacket, past the hordes of pens and six-sided dice moping dejectedly,...