Los Altos pilots College Board's Pre-AP courses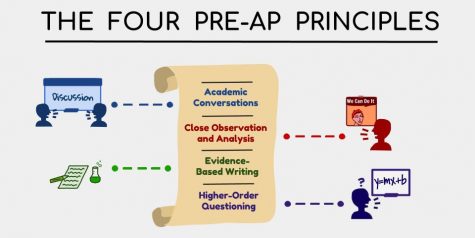 World Studies and Algebra 1 classes are piloting the College Board's new Pre-AP curriculum for the next two years. Los Altos is one of seven California schools implementing this specialized curriculum, which is designed to prepare students for AP and college-level classes by introducing the skills needed to succeed in such courses.
The College Board provides teachers with instructional materials, student practice resources, and digital assessments that are conducted through students' online College Board accounts. Pre-AP courses are centered around four cross-disciplinary principles: evidence-based writing, academic conversations, close observation and analysis, and higher-order questioning.
"If you look at the skill sets, it's exactly what you would want your students to be able to do regardless," World Studies teacher Sarah Carlson said. "Being able to do evidence-based writing, no matter what field you go into, [is] hugely important [because you have] to be able to communicate with other people and support your ideas. You've got to be able to communicate verbally as well."
Most of the World Studies team believes the Pre-AP curriculum is valuable for freshman history students to increase their confidence in their ability to succeed in AP history classes as a sophomore and beyond.
"I think us World Studies teachers joined forces [because we] want to prepare these kids for the future," World Studies teacher Katherine Orozco said. "Whatever we do impacts them throughout their whole high school experience."
In the World History and Geography course, the Pre-AP curriculum diversifies the prior World Studies course by covering a broader range of historical eras. The Pre-AP curriculum introduces students to more historical events, and educators can select teaching material from three out of six possible time periods that go as far back as before 600 BCE. Students also complete a seven-week geography unit at the start of the course, which gives them context to further their understanding of their studies.
"I think it definitely helps [to start] off by learning how to draw maps," freshman Namika Pattada said. "Right now we are learning about how Columbus and other Portuguese sailors went around the south tip of Africa and through the Indian Ocean to set up new trade posts. Whenever [my teacher] would describe a part of the world, I could imagine how the person traveled to [that] destination because I [had drawn] out a map [of it before]."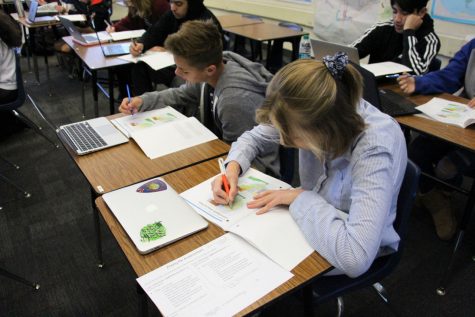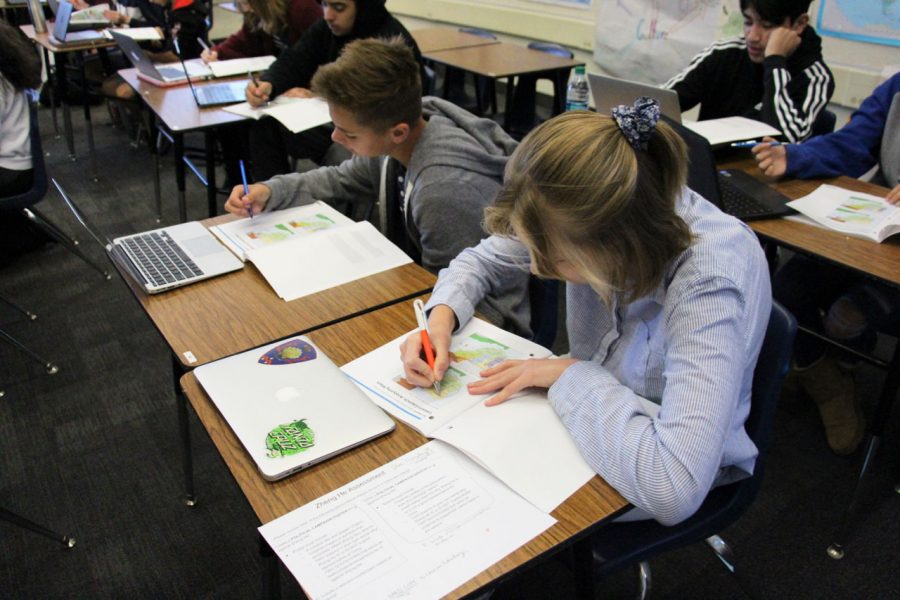 In the Algebra 1 course, the Pre-AP curriculum aims to integrate the four AP skills into the class while still maintaining the fundamental algebra concepts.
"The algebra concepts are not going to change, just how we are presenting them," Math Department coordinator Laraine Ignacio said. "We try to focus on the same overall skills that can be cross-disciplinary, [and] all of their lessons provide a way to do that. The lessons are designed so students do have a chance to talk about it, argue mathematically [and] problem solve."
The College Board has also specifically created math problems that are considered "low floor, high ceiling," which means that the problems are accessible to all students at a basic level of understanding but can branch out into more advanced applications.
To ensure that the curriculum meets the needs of Los Altos students, the Algebra 1 teachers have spent a significant amount of time revising some of the Pre-AP lessons. But regardless of the extra work, they've had a positive experience with the materials given to them by the curriculum writers from the College Board.
"They have given us a lot of material [that's] pretty detailed down to 'common mistakes students might make' or 'what you can say to this student,' [which] is helpful for newer teachers," Ignacio said. "For veteran teachers, [the material] is still pretty helpful. It will say 'common misconceptions: how you can guide them.' Now it's just up to us to tweak everything."
Although most teachers are hopeful for the future of the Pre-AP curriculum at Los Altos, some history teachers have also experienced challenges adopting the new curriculum and teaching new material to students. The geography unit in particular has received mixed reactions from teachers, especially those who don't have an extensive background in the subject.
"As a teacher in front of the classroom, you want to be the expert," Orozco said. "It feels really uncomfortable when you are teaching something that you've never even studied in college or high school."
However, the teachers believe that their experiences with Pre-AP will improve with time as they become more comfortable with the curriculum. They will evaluate their positions regarding the continuation of Pre-AP at Los Altos after the pilot finishes, but for now, they want to ensure that they can find a balance between prioritizing student needs and fulfilling the requirements of the curriculum.
"The more times you teach something, the better you are at it, so the first time is never going to be quite as good," Carlson said. "No matter how good the curriculum is, it takes time to be really skillful."