Lorde's "Solar Power"-ed return to the mainstage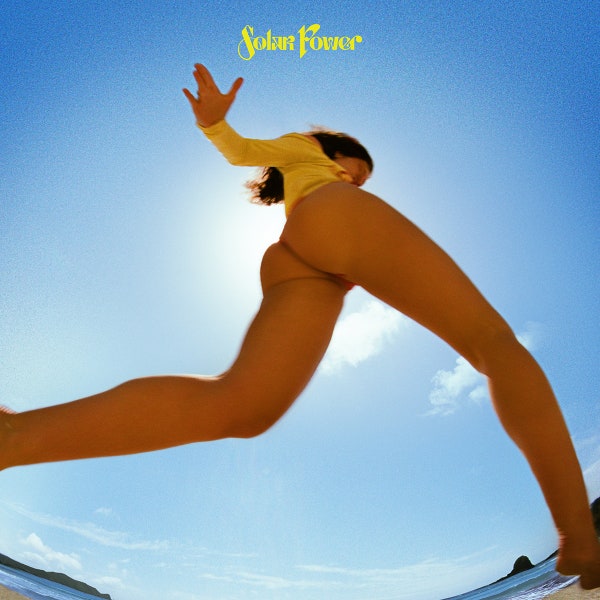 There's a rather dramatic contrast between the life problems of a 16-, 20- and 24-year-old. And, if Lorde's new album "Solar Power" is any indication of the mind of a 24-year-old, it's filled with subdued reflections on one's youth, the paralyzing fear of getting older and eco-anxiety.
Lorde's debut and sophomore albums, "Pure Heroine" and "Melodrama," channel electric energy and angsty lyrics. They radiate teenager, ruminating on heartbreak, adolescence and fame.
But "Solar Power" is different. It feels more like a quarter-life crisis, examining different types of emotion, from the death of a pet on "Big Star" to a love letter to the place where she rose to fame on "California."
Her free-spirited energy radiates from the music, and the 1970s psychedelic tones offer a throwback feel and album you can jam to as well.
Yet the drastic change in tone on "Solar Power" did come as an unwelcome shock to some. On the release day of the lead single "Solar Power," some diehard fans on Twitter and TikTok lamented its happy tones. Twitter user @pjayevans tweeted, "the Lorde album is a tragic story of what happens when someone becomes happy."
For some, her transition into joy and sun-streaked radiance feels like betrayal, as though she's a traitor to the "sad girl" aesthetic. She's not. She's a human being, not a vessel for teenage angst. Knowing that a famous singer feels the same pain as you do can feel comforting, but it's not the burden of pop artists to bear the brunt of our emotional turmoil.
In many tracks, it feels as though she's speaking directly to her fanbase about this unrealistic expectation. On track one, "The Path," she sings, "Now if you're looking for a saviour, well, that's not me / You need someone to take your pain for you? / Well, that's not me," preemptively addressing some critiques of the album.
It speaks a great deal to how Gen Z can often force artists into boxes, but artistry is never that simple. The themes of one's music will change, as people change throughout their lives. You don't have to love "Solar Power," but it's cheap criticism to say her joy hinders the album.
On the lyrical side, "Solar Power" feels like an older sibling's comfort, a reassurance that everything will be okay, while not looking past the more complex issues you come to develop in young adulthood, whether it be a greater understanding of the world around you or a deeper grasp on interpersonal relations.
Take "Secrets From a Girl," which is midway through the album, and contemplates how her life has changed since she was a teenager. It is inspired by "Ribs," a fan favorite from "Pure Heroine" that can be summed up by its lyric "It feels so scary getting old." In "Secrets From a Girl," Lorde takes two chords from "Ribs" and reverses them as an ode to her younger self. For those who turned to "Ribs" for solace from the pains of teenagedom, "Secrets from a Girl" is a welcome consolation.
As a 16-year-old, to know the girl who wrote "Pure Heroine" at my age is writing an album like "Solar Power" eight years later is comforting. Her three-album span reflects her growth emotionally, and for an emotionally volatile teenager, it's nice to know that someone you look up to has moved through it with radiance.
And while "Solar Power" is radically different from its predecessors, it is just as cohesive. From the title track to "The Path" to "Fallen Fruit," Lorde writes a love letter to Mother Nature and a call to listeners to care for the environment, without the lyrics slipping into cringeworthy preachiness.
In subtle yet pointed lyrics, "Fallen Fruit" reads, "From the Nissan to the Phantom to the plane /
We'll disappear in the cover of the rain," naming sources of carbon dioxide emissions and concerns over climate-related flash flooding.
And she doesn't just talk the talk; she walks the walk. "Solar Power" does not have a CD option, as they are plastic-based. Instead, she offers a "music box," a CD-sized package which includes exclusive posters, notes from her and a link to a digital download of the album. For merchandise, she partnered with everybody.world, a company committed to sustainable apparel, to supply ethically sourced and environmentally friendly items made from recycled materials.
Ultimately, "Solar Power" is about cutting yourself some slack, and simply living with the vibes of Mother Nature. It's a carefully created album that makes pointed comments about the state of the world, but also something you can relax to and dance to. For those who are ecstatic to see Lorde return from a silent three-year hiatus better and brighter, it's golden.
Leave a Comment