Left Guild challenges California US History standards
On Monday, April 27, members of the school's left-wing club, the Left Guild, signed and delivered a letter criticizing the state's 11th grade United States History standards to California State Superintendent of Public Instruction Tom Torlakson. The letter garnered local media attention, and Torlakson assigned a representative, Thomas Adams, over the summer to continue working with the group and potentially meet in person.
Torlakson's secretary, Cindy Quiralte, was sympathetic to the group's concerns but also emphasized the benefits of current standards.
"[Curriculum changes should] keep in mind the grade-level appropriateness of content and to highlight not just the challenges and abuses of the past, but the ways that Americans of all backgrounds have fought to preserve the high ideals that our nation was founded upon," Quiralte said.
The club, founded at the beginning of the 2014-2015 school year by alumnus Vishnu Bachani '15, meets weekly to discuss topics ranging from ecohumanism to post-colonial American foreign policy in a club setting.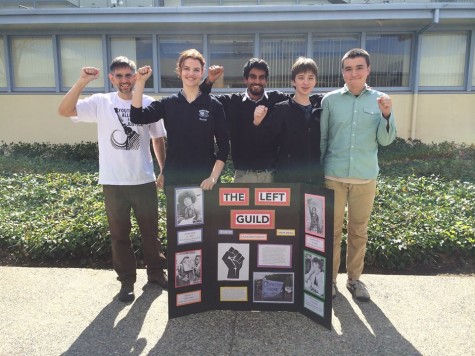 The club also sent out a press release one week before the letter, which notified local news organizations that the letter would be delivered on May 6.
Following the release of the letter, local news organizations responded by covering the group, including CBS Local, the San Jose Mercury News, and the Los Altos Town Crier.
The club's members include Bachani, alumna Elizabeth Kristian '15, junior Keith Osterheld, senior Eli Colbert and club adviser and social studies teacher Seth Donnelly. They began their research process in October and finished in early March.
The 631-word letter argues that current history standards erase violence against black and indigenous populations. It also calls attention to a lack of citations in state sponsored materials and suggests that the state commission progressive historians, to modify the curriculum in order to add differing viewpoints and reduce bias.
Finally, the group requested a meeting with Tom Torlakson to discuss the changes.
"As a student and tutor I believe that… each student must be encouraged to research, criticize and examine the world from multiple viewpoints," Kristian said in the press release. "By teaching history in a way that promotes the acceptance of a singular, one-dimensional canon, [students] lose that invaluable opportunity."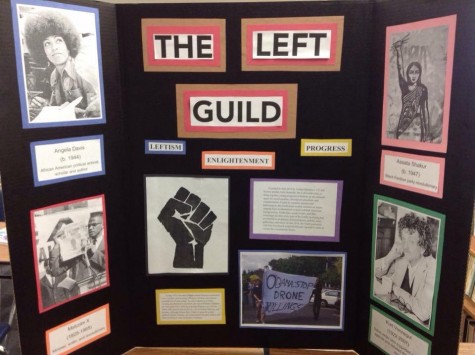 Inspired by the 1995 work "Lies My Teacher Told Me," by historian and sociologist James Loewen, the letter goes on to list topics that it argues state standards have underrepresented, including the genocide of Native Americans, American imperialism and the racial undertones of the "War on Drugs."
Even though many members of the group will be attending separate colleges in the coming school year, they are continuing their mission to make California history standards more progressive.
"Ideally, the standards should be revised so that they take into account all perspectives rather than just the historically dominant or favorable ones," Bachani said. "It will be difficult with all the bureaucracy involved."
Leave a Comment