'Lady Bird' Epitomizes the Coming-of-Age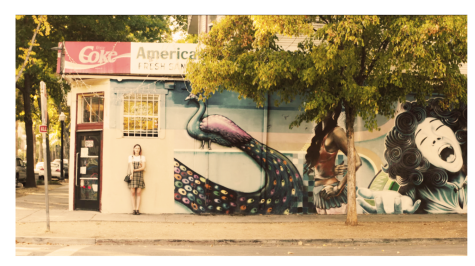 An exquisite love letter to the woes of adolescence and the "Midwest of California," "Lady Bird" is relatable, hilarious and unexpectedly hard-hitting. Featuring an outstanding cast — with powerhouse performances by two-time nominated Saoirse Ronan as the high school senior Lady Bird and Laurie Metcalf as her loving, attentive mom — the film bleeds a nostalgic yearning for the past but a sanguine hope for the future.
Against other Best Picture contenders like the fantastical "Shape of Water" and grim "Dunkirk," "Lady Bird" seems much calmer and more innocent. It's earnest and honest, like its title character. Debut writer-director Greta Gerwig infuses passion into her realistic characters, helping the movie subtly depict truths about love and life. (The movie follows Christine "Lady Bird" McPherson through the ups and downs of her senior year; it's a slice of life.)
Ronan anchors the movie with her charming performance; "Come here often?" Lady Bird attempts to suavely ask her crush at one point (he doesn't get it). She so wholeheartedly expresses that wild range of teenage emotion — hope and first love and heartbreak and wonder — you can't help loving her. Central to the movie is her relationship with her mom and their love, and Ronan and Metcalf effortlessly shift from arguing to reconciling.
The movie unwinds briskly with a runtime of 94 minutes, but by the end, you already miss everyone in Lady Bird's world. Time gets lost in itself, the way it only can when you get to experience great art for the first time. Maybe it's because it portrays the ordinary so beautifully it feels like real life. Maybe it's because I inherently relate to Lady Bird's experiences, currently living through them myself.
Detractors may naysay the movie as simple and too conventional a coming-of-age narrative. Yet its beauty lies in the poetic simplicity of the plot and depth of Gerwig's lovable characters. Yes, there's a too-good-to-be-true boyfriend and chubby, comedic best friend, but Gerwig writes them into unconventional, believable directions (which I can't fully describe and don't wish to spoil).
Gerwig's loving attention to character and detail make "Lady Bird" most deserving of Best Picture. It's hard to describe how well "Lady Bird" captures life in all its unpredictability and wonder and sorrow. But that's what it does, that's why it's great and that's why it should win.