Krames twins: Kicking it together since the womb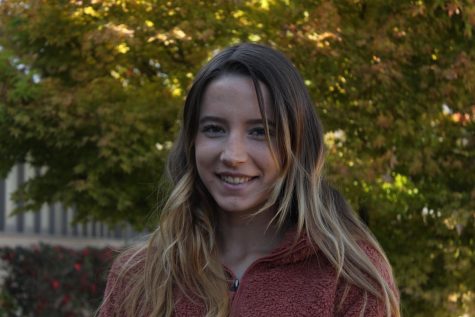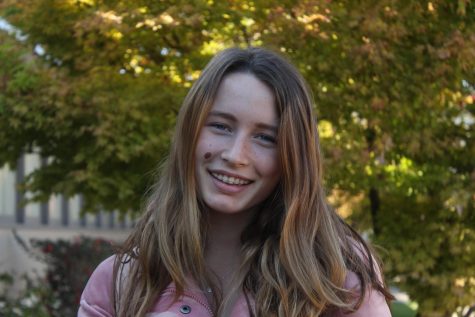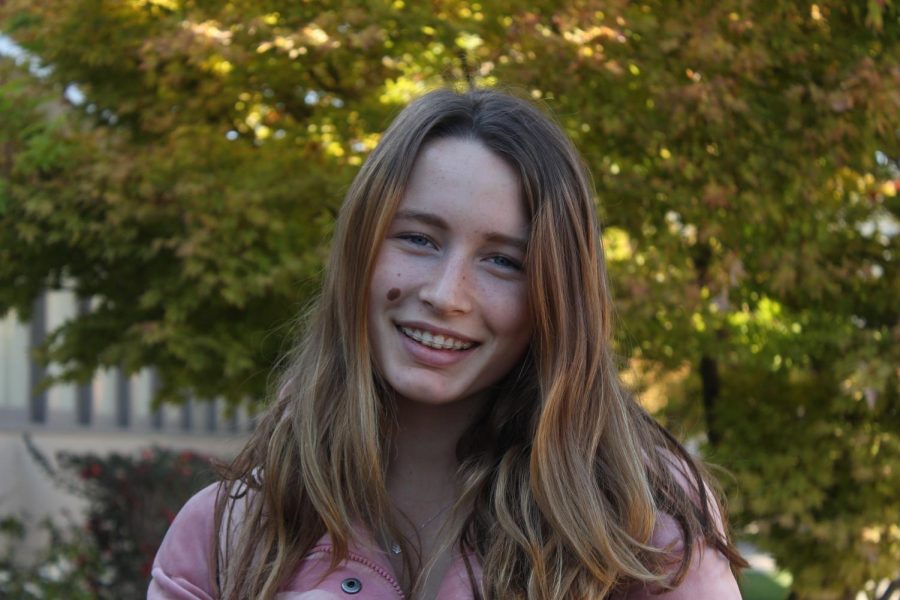 At first glance, it might be difficult to tell that juniors Kyleigh and Ragan Krames are related. Kyleigh has a distinctive birthmark and wavy hair, while Ragan's tall stature stands out the most. However, while their physical appearances may be different, their passion for soccer is almost identical.
Kyleigh, a center forward, and Ragan, a center back, were raised in a family of soccer players. Both of their parents played soccer; their mom played for her high school team and their step-father played for the Stanford men's team. So when the twins tried out a variety of sports in elementary school, their mom naturally encouraged them to pursue soccer. To this day, she has continued to be a significant role in their soccer careers.
"[Our mom] was the most strict about soccer," Kyleigh said. "Even now, she'll point out what we did well and what we need to improve on after each game."
The twins began playing on the same club soccer team when they were six. Since then, they have been on club teams such as MVLA, Red Star and Palo Alto Soccer Club. The twins have developed good chemistry with one another in the four years they played together on Red Star.
"In the game, we're used to each other's runs," Ragan said. "It's a lot easier if Kyleigh is on my side because if I pass her the ball, I know she's going to be there."
While the twins do have good teamwork during games, their competitive nature often feeds each their individual egos. Often times during practice, they'll taunt one another and call each other names. Although they themselves know it's all in good spirit, their coaches sometimes think one twin is intentionally trying to bring the other down.
"One time, our freshman year JV coach talked to us about it because he thought one of us was being especially mean," Kyleigh said. "He said that it would be detrimental to our self-esteem if we continued to call each other names."
Conflicts between the two aren't as prevalent nowadays since they currently aren't on the same club team. They both play for Palo Alto, however they are in different leagues due to their skills levels. Unfortunately, this also causes them to have less time to practice with one another outside of their regular training hours.
"Ragan practices during a different time then I do," Kyleigh said. "In general, it's really difficult to find time to practice with one another."
Both twins may have the same desire to improve, however their goals for the future of their soccer careers are quite different. Ragan currently isn't interested in playing soccer beyond high school, while Kyleigh is looking into playing soccer in college.
"My team has a college recruiter that helps me get in touch with other college coaches," Kyleigh said. "I wouldn't go out of my way to play high-level soccer for a specific school, it's more for if it helps me get into school I want to go to."
For their academic futures, the two also have individual hopes for the majors they want to pursue. Kyleigh is interested in writing and potentially psychology while Ragan hopes to study pre-med.
Regardless of their differences, each twin feels like their personalities complement one another.
Kyleigh and Ragan are both very dead-set on their own objectives and are not afraid to express their opinions. For those who surround them often, such as friends and family, being around only one twin can be overwhelming at times. Since they are so opinionated, they together create a balance that allows the people around them to gain different viewpoints.
"If someone can't deal with too much of [my brutal honesty], then they can go spend time with Kyleigh," Ragan said. "She's orange and I'm blue, our personalities are like complementary colors."