Karen Davis Participates in Nuclear Missile Project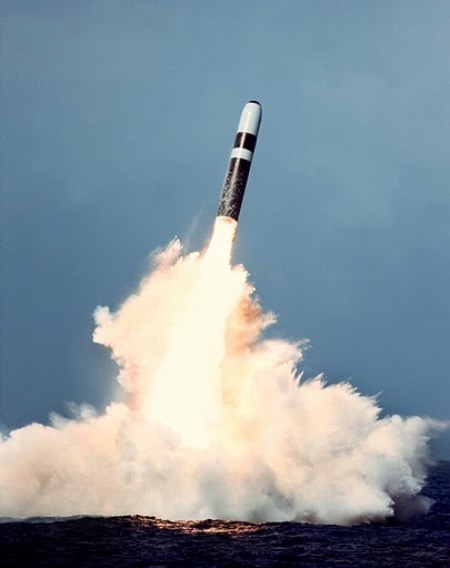 One week after school let out, physics and integrated science teacher Karen Davis began her summer internship at Lockheed Martin, working on nuclear missiles for naval submarine defense. Davis worked on test missiles that the military will use to test a new submarine coming out in 2028.
Before beginning the internship, Davis had to sign a security clearance as well as be a United States citizen, and could not state exactly what work was being done with the missiles due to top-secret legal and safety aspects.
"I was surprised when I interviewed for the job; I knew it had to do with submarines, but I didn't know it was serious ballistic missiles, so it was kind of scary when I got there," Davis said.
The internship lasted the whole summer, and the missile was actually built in Utah.
"It was basically an engineering job for eight weeks, which is what I did before I began teaching," Davis said.
However, Davis enjoyed the internship much more than engineering because she got to see and understand the importance of precision while working with such important materials.
"It had to do with creating a test missile for the navy starting to build this new submarine," Davis said. "But for me it was just interesting to see how long and slow these military projects are. These missiles that we are working with have been here since 1990 so it's a 20-year-old product, but you realize they do need to move that slowly in case something goes wrong that's a giant worldwide event."
Davis said the internship encompassed much more than just working with missiles. She was able to tour NASA and said she saw the construction of real satellites right in front of her.
"Every day I found some totally cool thing for me to go check out, and that's what I liked about it," Davis said. "In a lot of ways, it was like I was a student for a summer."
After hearing about the job from many other teachers, Davis began the summer internship as a way to do something different than teaching summer school as she had done in past years. Davis said that she was able to easily apply aspects she learned this summer about seeing how science is used in the real world to her teaching.
When she asked the interviewers what they were looking for when hiring students out of college to be engineers, their answers were unanimous.
"Without a doubt they needed people who can write and communicate, so I will apply that to my teaching and work it into my classes," Davis said. "And now I know I should have more writing and have my kids do more communicating."
The 1990 missiles have never been used and are tested annually. Despite the military's secrecy, they film the missile tests and post them on YouTube as "Trident Missile Test," to show other countries what the military is capable of doing.
"It was a very different kind of job and that's really what I liked about it," Davis said.
Leave a Comment