Jon Keeling: kickin' it back old school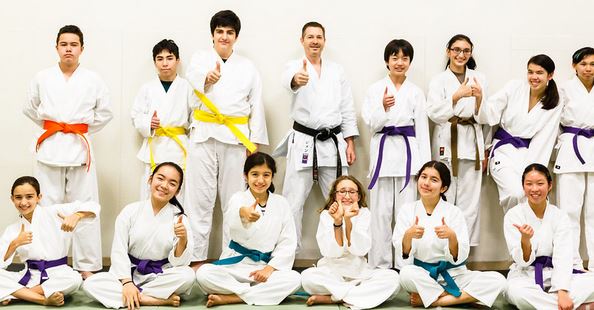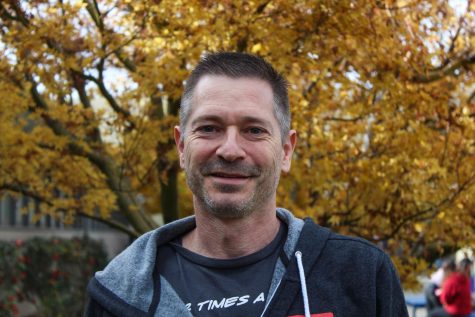 Although you might be intimidated by a barrage of yelling when you first walk into Jon Keeling's Shotokan Karate studio in Palo Alto, you will be pleasantly surprised. Practicing on the mats is a diverse group of students, from children to working adults.
In 1998, Jon Keeling founded his studio to teach Shotokan Karate, a popular, traditional form of Japanese karate categorized by big, strong movements. Keeling's experience in practicing karate started at the age of 15, and two years later, he was already an assistant instructor at his dojo.
"It's one of those things that you can never get perfect," Keeling said. "You're always trying to get better and better but you'll never reach a state of perfection."
Soon after graduating from high school, Keeling earned his blackbelt in Shotokan. Unsure of the career he wanted to pursue after graduation, Keeling travelled to Japan to master Shotokan.
"So out of high school, I just said, 'I'm going to Japan,'" Keeling said. "My mother didn't really like that idea. But I said, 'I'm going anyway.'"
For three years, Keeling learned from some of the top karate teachers at the Hoitsugdan and the Japan Karate Association Sou-Honbu Dojo. After coming back to the United States, Keeling decided to attend college at the University of California, Santa Cruz, and graduated nearly a year early with a bachelor's degree in Economics. After spending about two decades working in the corporate world, Keeling shifted his focus to teaching karate full-time.
However, due to practicing karate so vigorously while his body was still growing, Keeling developed femoroacetabular impingement (FAI), in which one's hip bones grow irregularly. This led him to have treatment surgery that required a total of two hip replacements. Despite this setback, Keeling continued to follow his passion for karate by focusing on teaching it to others.
"So, there were a couple years where I couldn't jump and I couldn't run," Keeling said. "I couldn't do certain other activities because my hips were just deteriorating. They hurt so much all the time that I just shifted my focus more towards teaching."
After his surgeries, Keeling shifted his teaching style away from pushing the human body past its limits.
"I'm not going to push [my students] to do splits and go beyond what their natural range of motion is," Keeling said. "It could be harmful for them later, so I take my own experience and teach people better from it."
He also started multiple online blogs about Shotokan karate and martial arts to educate people and create discussion on the importance of martial arts. Even if it isn't a hobby someone is fully invested in, Keeling still believes it is important for everyone to learn some.
Because both of Keeling's children have attended Los Altos, he taught a self-defense seminar to the Girl Up club this November, hoping to help them to feel empowered and gain some physical skills and confidence to deal with potential attacks. He also claims that many of the tactics he uses in teaching self-defense have helped him become a better parent.
"Personally, I believe that many of the very good parents are teachers, and many of the really good teachers are parents," Keeling said. "One of the most important things we have to do as parents is to teach our kids the best we can."
Besides teaching martial arts, Keeling has also spent time volunteering for mental health organizations such as Challenge Day and Crisis Text Line. He believes that martial arts have both physical and mental aspects, and similarly, many issues teens are dealing with today have physical and mental aspects.
"Martial art is one of those life skills like swimming," Keeling said. "There's certain things you have to really learn, like how to defend yourself physically, mentally, emotionally and verbally. I don't expect other people to make their life about that like me, but it's something that everybody should do at least some of."