Jesus is king: Kanye West's "gospel" album foiled by his own ego
On Friday, October 25, Kanye West released his newest album, "JESUS IS KING" (JIK). The album dropped over a year after the initially-announced release date of September 2018—West even used billboards in Los Angeles to advertise and publicly announced it on Twitter. However, after 13 months of anticipation and a lifetime of building his reputation as arguably the most talented artist of his generation, the shallow ideas and divisive direction of "JIK" are underwhelming, and ultimately fall short of West's potential.
"JIK" is West's first gospel album, in which he takes a dive into his relationship with religion. This topic could be interesting, had West not made it glaringly reductive and self-centered. What many West listeners may have expected is an attempt at finding nuance in religion, however, "JIK" offers no acknowledgment of opposing perspectives nor any attempt to match the complexity of his previous albums.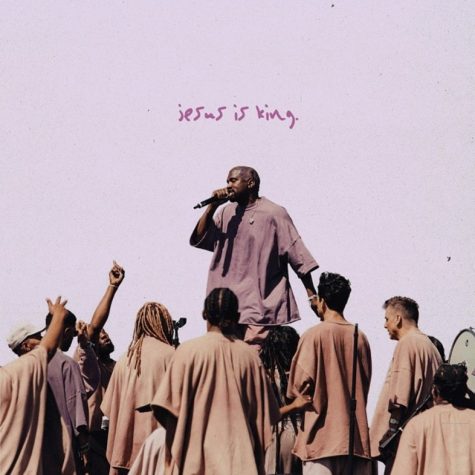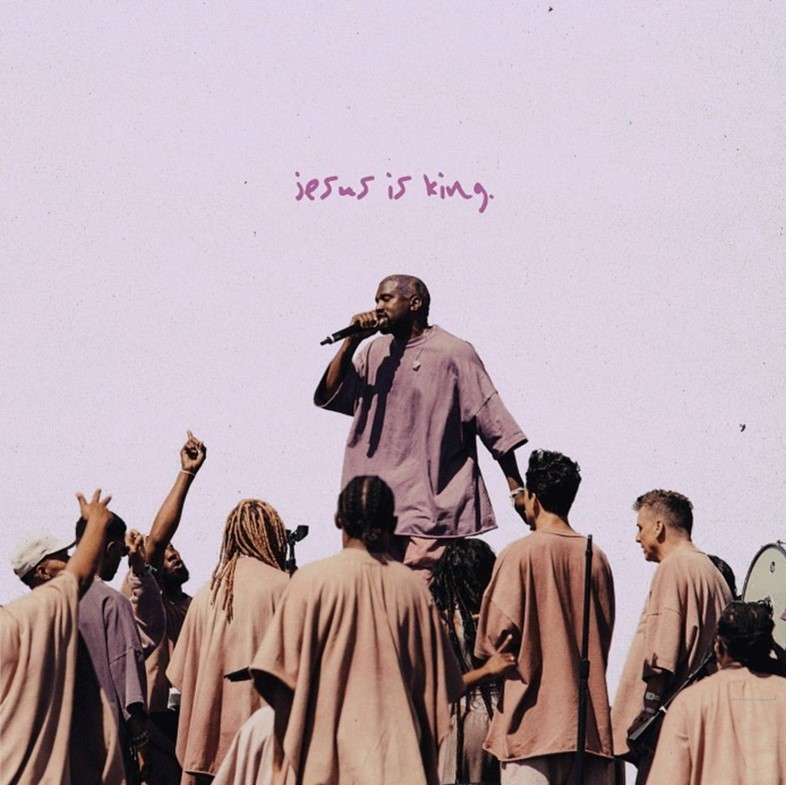 "JIK" doesn't deserve criticism because it is a gospel album, it deserves criticism because it's not. What West made out to be a gospel album is completely derailed by his own ego just three minutes in on "Selah". This is entirely in character for West—but if his ego is going to be front and center on the album, listeners deserve a nuanced take. Instead, West masks the album with religion, and topics of his character and mental health are secondary. A shining example of this is the track "Closed On Sunday." Starting with intense acoustic guitar and holy background vocals, the first lyrics—"Closed on Sunday/You my Chick-fil-A" are so far out of line with the music that it's hard to take the song seriously. And on "Everything We Need," West essentially contradicts the themes of the human condition and oppression on his previous albums by claiming that "We have everything we need." It's hard not to feel like religion is limiting West's perspective that birthed his success. An album in a genuinely new direction is not worthy of criticism in itself, but gospel is not new to West, and he has proven he can do better. "Ultralight Beam," one of his most highly acclaimed songs, is about West's faith in God. And even as early as his first album, "The College Dropout," West explains his relationship with religion. "JIK" is an in-between, caught between the gospel album it was meant to be and the underwhelming repeat of "ye" that it is. "JIK" is fantastically oversimplified, and especially when contrasted with his other albums, feels lacking in depth. 
What remains the same across the albums is that Kanye loves Kanye. In 2016, he tweeted: "I'm not even gon lie to you. I love me so much right now." In this sense, West is still the same narcissist he was four years ago. But rather than a nuanced exploration of character he put out on "My Beautiful Dark Twisted Fantasy" about how his own ego spiraled out of control, all we get is a watered-down, 27-minute sermon of West comparing his life to the life of Jesus Christ—which, even for West, is a stretch.
"JIK" was arguably West's most anticipated album, especially as his reputation has grown in past years, tracking over 37 million monthly listeners on Spotify. While it could be argued that expectations for the album were too high, West has earned his reputation for a reason, and that comes with the expectation that he can follow up his albums with equal dedication. The lack of dimension in "JIK" makes it feel like West ignored the potential nuances in religion in favor of simplicity, which translates into the album feeling incomplete.
Admittedly, "JIK" has some replay value. "Verses" featuring Ty Dolla $ign and powerful gospel singing make up the high points of the album. West's production is still incredible, and to some listeners, "JIK" may be refreshing. Still, these upsides alone cannot carry the album's shallow lyrics that weigh it down.
"He may be trying to understand Jesus in his own limited way," a Christian real estate agent told The Washington Post. Looking at the Christian community's critical response to the album makes it clear that "JIK" is not the gospel album that it is made out to be, but an album about West's personal interpretation of Christianity. West responded to this criticism by drawing parallels between his life and the persecution of Jesus Christ. But let's take a step back—for someone who made $150 million this year alone, is this comparison really justified?
"JIK" may very well mark a crossroads for West, as he may swing back to a manic and heavy style seen on "Yeezus," or this could be a more permanent transition for West to gospel music. Overall, "JIK" doesn't reduce what West has done during his career, but it does raise questions about where he will take future albums. He has promised another gospel album by Christmas, but knowing Kanye it might be a good idea to give him at least a 6 month grace period on that deadline.