Jeremiah Garrido: Catching criminals with STEM
October 4, 2018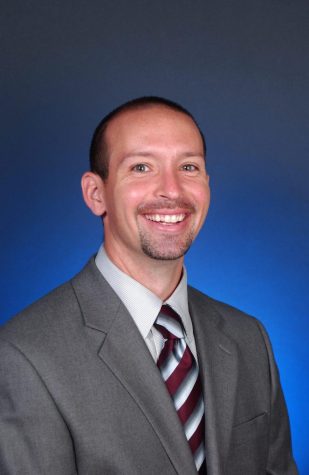 A cold, lifeless body lies in the street, soaking with blood. Red and blue lights flash across the scene and the road is surrounded by policemen. Behind the caution tape waits Jeremiah Garrido, his eyes scanning for evidence, observing every detail.
Ever since high school, Garrido has been intrigued by the wonders of science and criminal justice, but never dreamt of becoming only a chemist or a cop. Instead, Garrido aspired for both professions and discovered his passion during college: forensic science.
Garrido graduated with a bachelor's degree in forensic science from the University of New Haven in Connecticut and later found a job in New York, where he gained some experience with DNA testing in the lab. In 2001, Garrido moved to California to work for the Forensic Biology unit of the Santa Clara Crime Laboratory, where he is currently employed. As a forensic scientist, he demonstrates the importance of science, technology, engineering, art and mathematics (STEAM) by solving real-world cases and hopes to inspire his students to follow his path.
"Forensic science is the intersection of criminal justice and science," Garrido said. "I thought that was pretty exciting, using science to figure out or analyze physical evidence."
At the Santa Clara Crime Laboratory, Garrido attends and observes crime scenes, analyzes biological samples like DNA and testifies as an expert witness in court. After examining the samples, Garrido relays his data from the lab back to the police, who use the evidence to either verify or deny the current suspect as the offender.
"I work a lot of different crimes involving DNA, from violent crimes, like homicide or assault… to burglaries, robbery cases and even animal cruelty cases," Garrido said. "We found somebody [who] was murdering cats in this one neighborhood in San Jose."
During STEAM week on Tuesday, October 9th, Garrido will demonstrate how science follows him through every step of his job, from the origin of the crime to its resolution. He will be speaking in the Eagle theatre from 10:40 to 11:30 (extended tutorial) in the morning.
"Advances in forensics [have] come a long way, so we can do a lot more," Garrido said. "The theme of STEAM, I think, closely parallels what I'm gonna talk about, how all this great technology and advancement has resulted in better analysis of evidence. I want to essentially share with everybody how science, technology, engineering, even art and math are used to solve crimes and exonerate people also, because that is equally important."