From not even considering cross country to running for a Division I school, senior Jasleen Sidhu's running career has been an unexpected journey that has developed into a great passion for the sport.
Starting during the pandemic in her freshman year, Jasleen originally joined cross country as a means to stay fit while soccer halted. However, this plan didn't stick for long.
"I thought I would quit track after the end of my freshman year," Jasleen said. "By the end of my track season, I'd realized I had gotten pretty good, so I was like, why not? Just try it." 
During Jasleen's junior season, the girls cross country team found massive success, winning the CCS and California Interscholastic Federation (CIF) State Division II cross country championships in 2022. This secured their spot at the Nike Cross Nationals in Portland, Oregon. The national competition featured many of the best teams and individual runners in the nation, and to conclude their season, the team finished 14th overall nationally. Throughout all of their victories, Jasleen was an integral part of the Eagles' success. 
Story continues below advertisement
"Jasleen played an important role leading the team," teammate senior Maddy Randall said. "She's always working hard. She's one of the most determined people I know."
In her junior track season, Jasleen set many personal records in the 800, 1600 and 3200-meter races and set a school record on the 4 x mile relay team. The varsity girls team went undefeated in league meets, and in CCS finals — which the girls team won — Jasleen qualified for states in multiple events.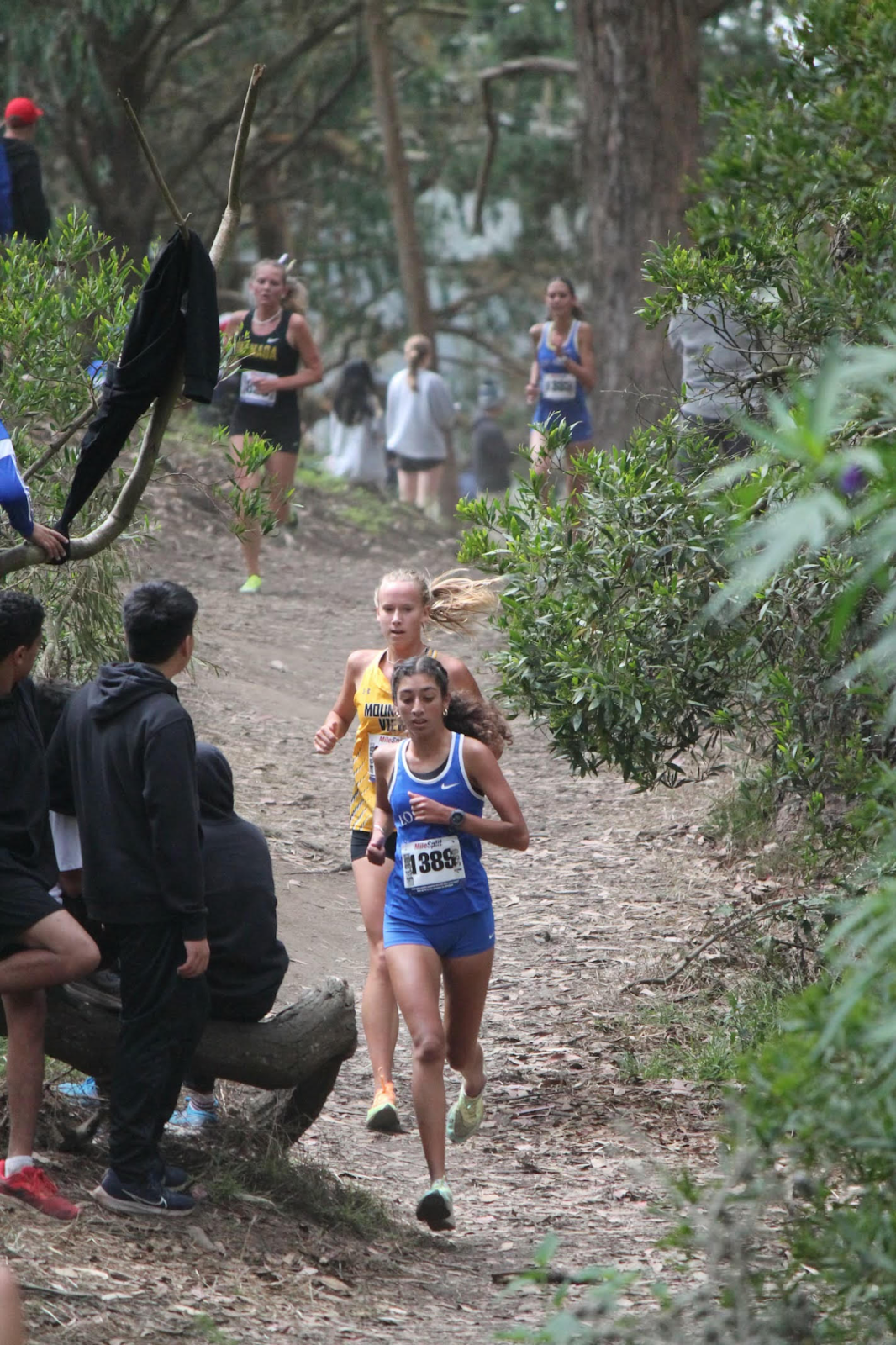 "It was so fun to do everything with this team who's all been putting in hours of work every single week for several months," Jasleen said. "To see the hard work pay off and this goal that we had set at the beginning of the season, it was super special."
This fall, Jasleen's talent in cross country earned her offers from five different Division I schools. After talking to the coaches at the United States Air Force Academy and visiting the school, she felt an instant connection with its runners and coaches and announced her verbal commitment in September. The school not only has top-ranked academics but also helps her pursue a career in the military and later in the Federal Bureau of Investigation — her long term goal. 
"Most people are surprised when someone from around here goes to the Air Force, but the more I learned about the school and the program, the more I saw that it was a perfect fit for Jasleen," cross country head coach Steph MacKenzie said. "She has talent, but her discipline and work ethic take her to the top level where she's one of the best."
While Jasleen's future in running is bright, she continues thinking about her life and career beyond college. 
"I know I can't run forever," Jasleen said. "To have an amazing running career as well as a career in the government — to succeed in both ways — that's the goal."