Jadyn Kennedy
February 9, 2019
Senior Jadyn Kennedy didn't know she was pansexual until she was a sophomore. After attending a conservative Christian school in Indiana for most of her childhood, she wasn't given the opportunity to question her sexuality or explore her identity. Since she was surrounded by homophobia, Jadyn repressed her feelings and convinced herself that she was straight.
"I used to be [intolerant because] there wasn't anyone out there who represented the gay community and I just grew up with traditional Christian beliefs," Jadyn said.
 However, moving to California changed her entire outlook on sexuality and herself. She sees sexuality as more of a spectrum and now feels free to learn more about a part of herself that she was not allowed to explore before.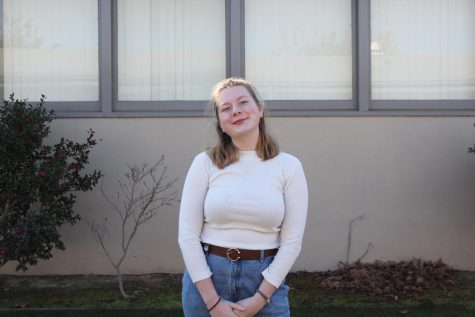 After integrating herself into an accepting and progressive community, Jadyn identified herself as pansexual at the beginning of sophomore year and slowly began confiding in close friends about her sexuality. But because of her family's strong traditional Christian values, she was initially apprehensive about coming out to her parents.  
"I actually texted [my mom the news] because I was too scared to confront her face to face," Jadyn said. "And, obviously it came as a shock to [my parents] at first, but now two-and-a-half years later, my parents are so supportive of me, and I don't really think that there was anything that could have gone better."
As someone who struggled between accepting herself and sticking to her family's religious beliefs, Jadyn has a lot of advice for people in a similar situation as her or who want to come out of the closet but are afraid to.
"If you're going to be around people that are super set in their own mindset… try not to prove yourself to them," Jadyn said. "Just make sure that you're confident enough in who you are."