'Hurt Locker' sparks criticism from soldiers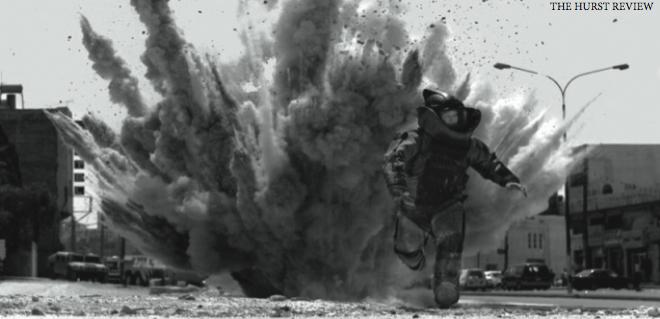 Although almost unanimously praised by movie critics, the Iraq war drama "The Hurt Locker" has been the target of much criticism from members of the armed forces, especially after it won six Oscars this year. Many in the army criticized the movie for being unrealistic, but a minority is still thankful that Hollywood delivered an emotionally gripping movie about the Iraq War that celebrates the sacrifices of our country's unsung heroes.
"The Hurt Locker" follows a fictional U.S. Army Explosive Ordinance Disposal (EOD) team. After a tense opening scene, protagonists Sergeant J.T. Sanborn and Specialist Owen Eldridge are assigned a new team leader, Sergeant First Class William James, to replace their fallen one. As the plot progresses, Sanborn and Eldridge feel increasingly unsafe because of James' reckless heroics.
There are many factual inaccuracies in the movie, and people that have served in the army have seen these fallacies, whether they are subtle or blatant.
Some of the more subtle mistakes include the usage of army uniforms that were introduced in 2005 being worn in 2004.
However, more serious inaccuracies are evident in the movie. Whether by accident or by artistic license, they create a less realistic viewing experience and dictate the plot itself.
Former soldier and Staff Sergeant Eli Brown, English teacher Arantxa Arriada's fiancée, found that while the more egregious inaccuracies did not alter his viewing experience, but disserviced the army.
"In the real world [the EOD team] would not be able to travel around with less than three Humvees that are fully manned with a driver, truck commander and a gunner in the turret," Brown said. "There is no way [James] would have gotten away with acting that way."
While Brown agreed that there were "many inaccuracies," he said that he enjoyed it as a source of entertainment.
"I have found that no matter how 'historic' something is supposed to be, there will always be something wrong," Brown said. "[The movie] was somewhat a disservice. … People tend to believe what they see on TV. The inaccuracies were just enough to show us in a bad light."
Some army veterans and soldier bloggers ridiculed these inaccuracies as being completely absurd and have argued that these inaccuracies ruined the movie.
However, the factual inaccuracies and implausible situations show that the movie's primary goal was not realism. Many critics consider it one of the most pro-military Iraq movies to date.
What "The Hurt Locker" does well is capture the emotions of the soldiers and the sacrifices they make. Director Kathryn Bigelow shows how stress wears down soldiers, and often pushes the brotherhood of the teammates to a breaking point.
Like their real-life counterparts, the soldiers in the movie are in constant danger and in continual subservience to their superiors. They are often placed in situations of uncertainty. In the movie, the soldiers cannot distinguish a harmless civilian from an insurgent operating a cell phone remote bomb, or an innocent taxi driver from a suicide car bomber. Reflecting the accurate way Bigelow captured the emotional side of the war, the top U.S. commander in Iraq, General Ray Odierno, gave the movie a positive review.
"I'm sure many people would say it could be a bit more accurate in some areas," Odierno said in a PBS Newshour interview. "But I believe it's a good representation of the sacrifice [and] dedication that it takes here in order to combat such a very difficult mission of terrorism and [fight] a war on terrorism."
In the end, it is important to remember that the movie is a Hollywood production. It is challenging for Hollywood to make a movie entirely accurate without boring the audience. The caution EOD teams exercise in real life would not have translated well to the silver screen.
The overall importance of "The Hurt Locker" is that viewers can grasp how heroic soldiers in Iraq are, and how difficult their job truly is.
Leave a Comment