Helping kindness win over the world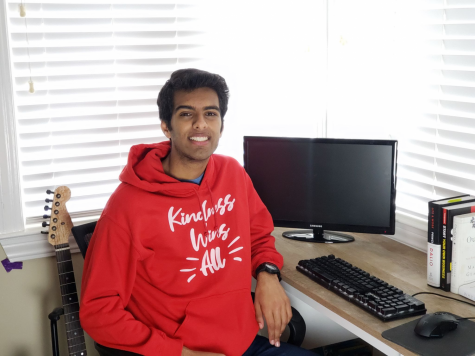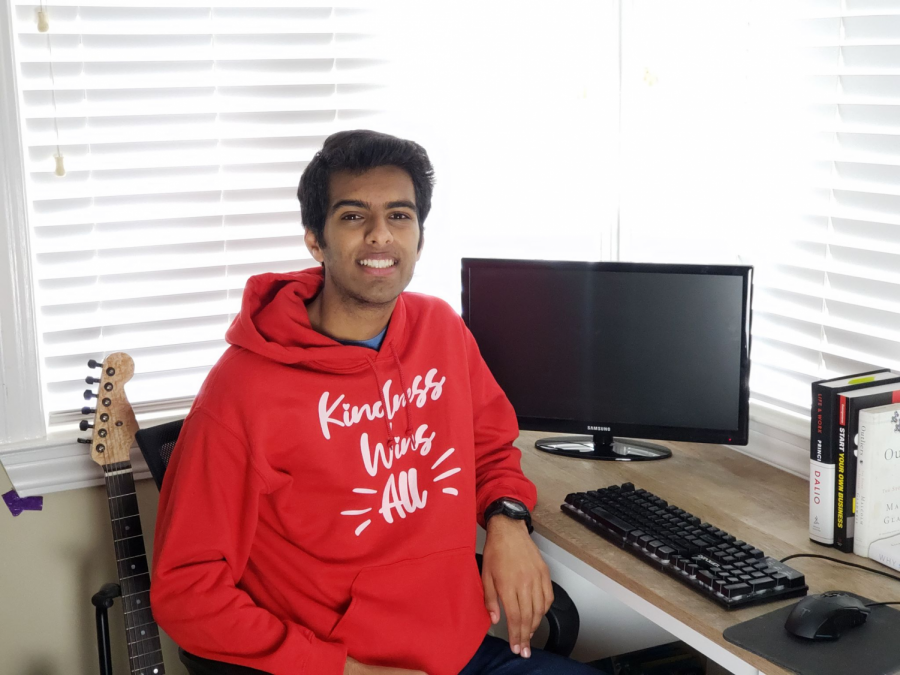 At this time, every news channel is filled with death counts from the coronavirus, and the worst-case scenarios all seem to be coming true. Now more than ever, junior Zain Merchant wants to bring some hope into the world.
As a sophomore, Zain was discouraged by all the negative news and information online.
"If you open the news or social media, it's all very negative," Zain said. "You'll see a party you weren't invited to or you'll see some catastrophe that's happening somewhere in the world, and I just didn't know why that was the case."
Instead of simply accepting the bad news, Zain was inspired by it to create Kindness Wins All, an app that aims to spread positive messages and news to people. On the app, anyone is able to post uplifting news or messages they'd like to share.
"As soon as I started to research, I found that a lot of good news out there just wasn't being broadcasted," Zain said. "I wanted to create some sort of platform to showcase kindness and spread good news because the current media isn't really doing that."
Zain started programming and running businesses when he was only ten years old, teaching himself through online tutorials. He created a business selling duct tape wallets he made at school and even created a website for it.
"I was fascinated with being able to create something with just a computer and internet connection, and the incredibly low barrier to entry to showcasing your work to the entire world," Zain said.
Since then, Zain has been creating eCommerce sites and running his own consulting business to help small companies expand their online presence. Despite having many years of programming and entrepreneurial experience, creating an app for iOS and Android by himself was difficult. Before creating a team, Zain wanted to test out the idea to see if people would get any benefit from it.
As the app's user population expanded, however, Zain realized he needed a team to help continue the app's development. At the beginning of his junior year, he created the Kindness Wins All club to get designers, marketers and more programmers.
"Working with a team is an incredibly important soft skill to have, and a skill that I am working on developing and improving right now," Zain said.
Now that the club cannot meet during school anymore, Zain is mostly working on the app himself for maintenance and adding new features.
So far, the app has been used by over 400 people in countries such as the United States, Canada, India, Kazakhstan, Turkey, Sweden and Russia.
"When someone is going through a rough time, they can come to this app and read good things to give someone hope and not give up," one user on Kindness Wins All's Reddit thread commented. "I could have used it last year from the very difficult time I went through when my husband died. I can still go back to the app when I start getting down again."
Although the app already has functionality for people to post and read other's comments, Zain plans to add more features to the app in the future. For example, he is currently planning to add a challenges feature where people can post uplifting challenges for other users to complete such as doing good deeds or giving out compliments.
Kindness Wins All has spread across the world to show that in times when there is only bad news on T.V. and social media, people need to remain hopeful and remember the kindness in life.
"If you have learned a skill, you should put it to use by doing something meaningful in the world," Zain said. "Choosing what you want to use your time on directly impacts what the world gets done."
If you are interested in learning more about Kindness Wins All, visit https://kindnesswinsall.com/.