HanaHaus: where you pay to work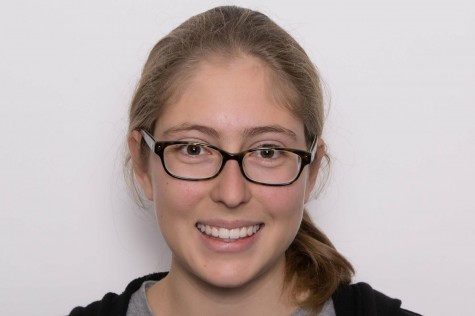 More stories from Olivia Jerram
Downtown Palo Alto is bustling with traffic and noise, but veer off the crowded sidewalk and into 456 University Avenue and you will find yourself standing in an upscale haven of innovation and productivity: HanaHaus.
HanaHaus was created in 2015 by co-founder of the German software company SAP, Dr. Hasso Plattner. It was designed as a place where, "creative individuals and entrepreneurs [could] come together to meet, socialize, share ideas and connect with experts," and the core business model mirrors that idyllic simplicity: pay $3 an hour per person for a quiet individualized or collaborative work space.
While HanaHaus does cater some unique features, it is arguably not worth the 25 minute drive from Los Altos to witness nor the price you pay upon reaching your destination. Libraries and coffee shops alike offer a very similar quiet environment and work-oriented atmosphere provided by HanaHaus.
Entering through the upscale Blue Bottle Cafe courtyard (which is open for use to the public, regardless of the purchase of any Blue Bottle beverages or food), customers turn right after the main counter and sign in at the front desk. Their reservations have been previously made and paid for online at the HanaHaus website, stating their name, the start time, number of hours, and number of people who will be joining them, so the usual hassle of ordering or logging in is minimized.
And yet a local library would require no special facility login at all. The sign-in desk guarding the HanaHaus workspace succeeds only in creating an air of elitism: customers have paid for the special privilege of the HanaHaus facilities and everybody sitting at the gratuitous tables at Blue Bottle, ten feet away, can know that and see them entering.
The floor plan is open, with communal tables for up to eight, cushy lounge areas to seat four, and an elevated platform featuring tables for two. There are also glass-encased "quiet rooms" seating two at, $7.50 an hour per person, and much pricier conference rooms, accommodating a maximum of eight and capping at $75 an hour, which are separated from the main floor by wall dividers and architectural columns. These options, while varying are largely overpriced and not worth the cost.
Upon choosing your seat, you can log onto the guest wifi without a password. The network connection is relatively fast and numerous outlets line the walls for convenience. The color scheme of the furniture in the room and the architecture, while melding nicely with the original building and floor plan, is modernized and designed to increase creativity and productivity.
The overall design aesthetic is minimalist: lime green couches and swiveling chairs pair with stainless steel and glass tables; the walls are whitewashed and mostly blank, the floor a polished concrete. And while nothing could be declared distracting or eye-catching, the subtle design rides dangerously near the look of a warehouse retrofitted with basic, barely comfortable, cold Ikea-style furnishings.
There is minimal conversation, and while people do talk outside of the conference rooms, the atmosphere is closer to that of a library than of a coffee shop. The front desk "bouncers" patrol the area to monitor the noise level, however the quiet does not really need the enforcement, pointing even less subtly to the fact that this is meant to be a work zone and the people here have paid for the quiet.
But again, this level of productivity and supreme quiet could have been achieved in the "no-talking" section of any public library. However, what a library cannot offer is the food.
Coffee is easily accessible through a "backdoor entrance" to the ordering counter at Blue Bottle, where coffees, teas, and other drinks are served at their original prices. Some food and snacks are available although caffeine is the primary feature of the cafe.
The counter has no line and only a couple of desks sport the signature tall glass mugs of coffee sold there, demonstrating that only a very small fraction of HanaHaus-goers take advantage of this aspect of their experience.
So if you are considering visiting HanaHaus, don't waste your time – it's not worth it. You'd be better off with a Peet's, an extra three dollars in your pocket, and the equivalent of 6.2 more miles of fuel in your tank.
Leave a Comment