Haiti club requests statement from Kamala Harris
The Students for Haiti Solidarity Club met with District Director for Kamala Harris Adam Mehis to request that she issue a statement delegitimizing the current Haitian government by Wednesday, November 6. However, as of November 13, Kamala Harris has declined this request.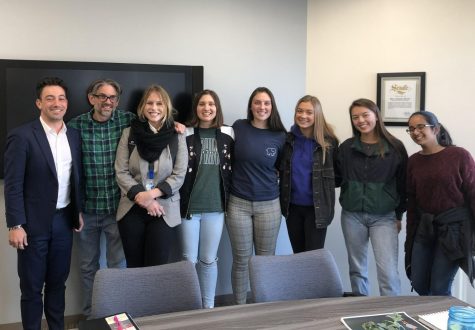 The club wants to delegitimize the current Haitian government, which many claim to be fraudulent so that its democratically elected leader can return. They previously reached out to Kamala Harris, Anna Eshoo and other congressmen in the Bay Area to confront this issue in May 2019. However, due to increased riots and deaths in Haiti in the last nine months, they returned again to talk to Harris's staff. 
"I think that Kamala Harris and her staff are very open to hearing about the issues that students in California care about," said Students for Haiti Solidarity Club co-president junior Annelisa Fache. "That's important because she's our state senator. Especially in the position she is in now, as she is running for president, I think it's really important that she listens to what we are saying about what is happening in Haiti and takes that to heart."
The Students for Haiti Solidarity Club—run by co-presidents Annelisa and senior Evelyn Baher-Murphy and advisors Margaret Blach and Seth Donnelly—goes to Haiti every year to assess the situation in Haiti for themselves and volunteer in the community and at their sister school, called Society of Providence United for the Economic Development of Petion-Ville. According to members, this trip increases their passion for the Haitian cause, as they have the opportunity to connect to Haiti on a personal level. Throughout the school year, they fundraise for their sister school as well as other orphanages and hospitals in Haiti. 
According to Annelisa, Harris declined to make a statement about Haiti because her team views it as a contentious issue. However, the Haiti club believes they are making a difference by spreading awareness and concerns to their congressmen. 
The Students for Haiti Solidarity Club meets on Wednesdays at lunch in Donnelly's room (P-11).