Going against the herd with Astoria Ho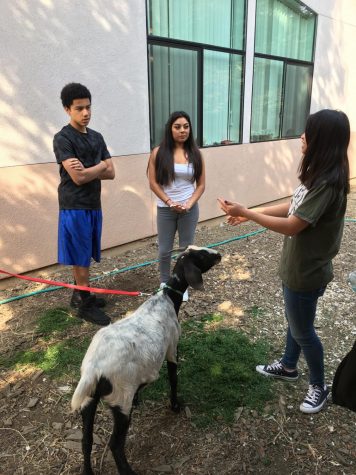 If you're from the Bay Area, chances are you've visited the wondrous barnscape that is Hidden Villa. After petting the farm animals, you likely begged your parents for one of your own. They probably said no, and your dreams were forever crushed. However, 2018 Los Altos High School alumna Astoria Ho was able to live out that childhood dream by becoming an agriculture program member of 4-H, a youth development organization.
Ho claims to have raised "almost every animal imaginable" through 4-H, but her first and most beloved animals were pygmy goats, a goat breed with shorter limbs and a smaller face. With the program's emphasis on agriculture and leadership, she learned how to breed and take care of her livestock starting in second grade.
After raising goats for over 10 years, in her senior year, she discovered Alta Vista High School teacher Shannon Wernette's sustainable living and agriculture program. Wernette incorporated the program into her Environmental Science and Health Science Careers class after building an urban farm with a garden, a chicken coop and a goat pen on the AVHS campus. The program covers the life processes of the animals the students are tasked with taking care of and gardening on the farm.

Interested in aiding the program, Ho reached out to Wernette and taught a weekly lesson plan throughout the academic year that covered goat care-related topics. She instructed the students on giving vaccinations and other shots, trimming hooves and creating fecal floats to check the animals for internal parasites.
"I was able to bring the fundamentals of large farm responsibilities to a smaller scale community through hands-on and management projects," Ho said.
One extensive project she conducted was breeding two of her own goats on the AVHS urban farm while taking the students through the entire process step-by-step. The students were able to witness everything from the ultrasound provided by a veterinarian to the live birth of Kiki, the baby goat, on school grounds.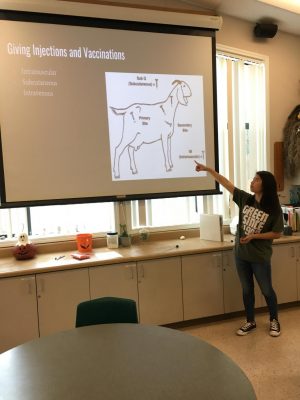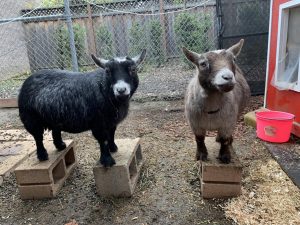 "Although making the fecal floats was a particularly engaging activity for the students, sharing the experience of the birth with them was my favorite part, not the poop," Ho joked.
Now at the University of Southern California, Ho's family looks after most of her animals, but two of her pygmy goats, Artemis and Halcyon, now reside in the urban farm for the AVHS students to independently care for.
"Even though I'm not teaching at AVHS anymore, it is incredibly rewarding to know that the students are using them as therapy animals as well as learning tools," Ho said.
She strongly believes everyone deserves the opportunity to raise animals because it improves mental health while also exposing high school students to other possible career pathways.
"The exposure is crucial especially in the Bay Area," Ho said. "Choosing what to do in the future feels very constricted to mainly STEM careers, but what is often overlooked are areas such as agriculture and fields that are not necessarily prevalent right in the Bay Area."