Girls water polo swims for the win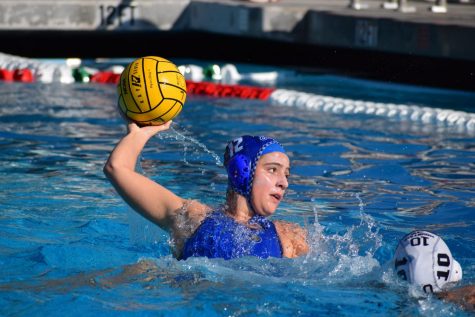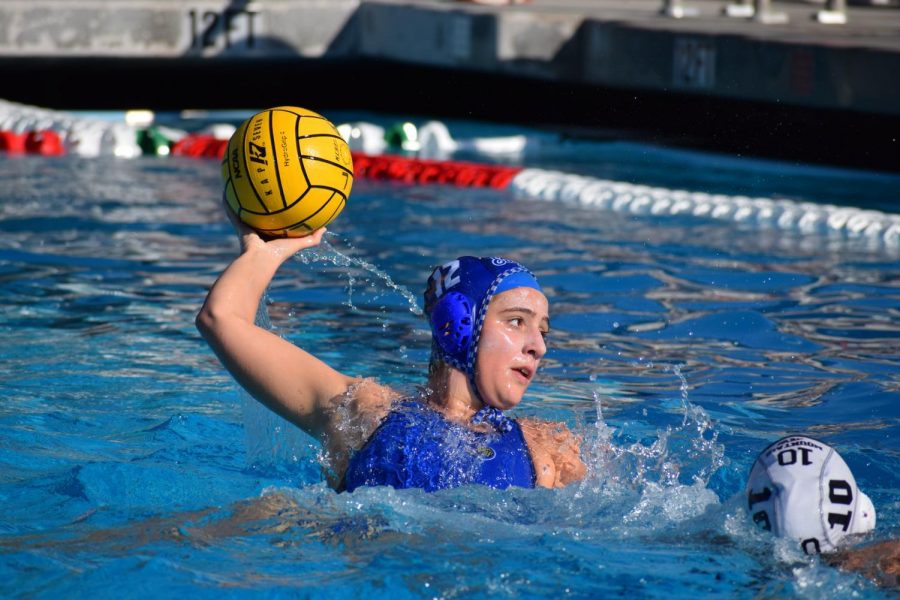 After winning CCS championships for the past two years, the varsity girls water polo team is currently 4-1 in their league and looking forward to continuing their streak with another outstanding season. After losing last year's seniors and key players like Kayley Gould and Cynthia Yee, the team's current upperclassmen have stepped up to fill in their shoes not only with talent, but with leadership. 
Now they guide the younger players and are training them to take their places next year. With only ten field players, the team is much smaller and the dynamic has changed–the team is extremely tight-knit. Furthermore, the younger players this year are being held to the same standard as the upperclassmen due to their extensive backgrounds in water polo even before high school. It's because of this that the players are able to regard each other as equals and work more fluidly as a team.
"We're anticipating a lot of girls to get a lot of playing time. We're working on making sure that they're ready to come in off the bench and kind of play through the game," varsity girls coach Katie Tasman said.
The girls kicked off the season with the annual Saint Francis invitational tournament on Friday, September 6 through Sunday, September 8. Tasman said the tournament was a great way for the team to practice working together and for the older players to test out their leadership roles. 
Losing against a competitive team like Saint Francis in their first game with a score of 5-13 showed the team where they were lacking so that they could improve for the rest of the season. 
"We had to play way more physically. That means if a team's being super aggressive, not to shrivel up and sink under water," Tasman said. "We need to get up and accept that contact, kind of invite it and give it back to them in a sense where it's still being positive and respectful to the other team but not letting them walk all over us. We need to be a little more forceful and make the first move rather than having to react to their moves."
Once accomplished, the players can focus more on figuring out how each girl contributes to the team so they could play to their strengths. To do this, the seniors have emphasized the commitment it takes to create a successful team. 
"It's the dedication and the heart that they're really instilling into these younger girls that not only look at this as a high school sport, but to get them excited about it to play throughout the offseason," Tasman said.
The team's improved dynamic stems from the players' growing equity when it comes to playing time and respect, and has allowed them to become closer. The girls' close relationships especially after several team bonding activities has translated into the pool. 
"This year, the leadership is a lot less explicit so it's more of influencing us through their actions," junior May Jiang said. "It's through observational learning that we're mentored by them and instead of explicitly tell us to do this thing. And I think that this kind of leadership works better for us this year."
In fact, the team has kept up the streak of defeating the Mountain View Spartans. 
On Thursday, September 26, the team went out to play against Mountain View for the first time this season after last beating them in the Division 1 CCS Championships. The varsity team won 13-8, but felt like they could have left more out on the field. 
"As a team, our goal was to communicate and work together, which we are still trying to figure out how to do. We have great team chemistry, but we still struggle with communicating on defense and forcing the right passes," senior Olivia Cairns said.
During this game, the Eagles were able to learn what did and did not work. From testing out new plays to refining their defense, the game was a good opportunity to test the waters. In the long run, this was one of many steps to help the players not only improve their mechanics, but communication as a whole.
"There's always going to be a year where you lose big players, but it gives other players, that maybe haven't taken those key roles an opportunity to step up. That's when you start to see some of the younger talent, when the younger individuals start to shine," Tasman said.