Girls water polo looks to win CCS once again
After winning CCS championships last year in division 1, the Varsity Girls Water Polo team now works to maintain their title and perhaps go further by winning States.
In order to win CCS championships once again, the team has to beat rival Mountain View in CCS finals. After Mountain View's recent win by five points on Saturday, October 27, they realized that they had to stay focused on their own game rather than accommodating to each opponent.
Though the season started out somewhat rocky, players have fallen into a smooth rhythm after a season of practice. Early losses against Castilleja and Los Gatos highlighted shortcomings at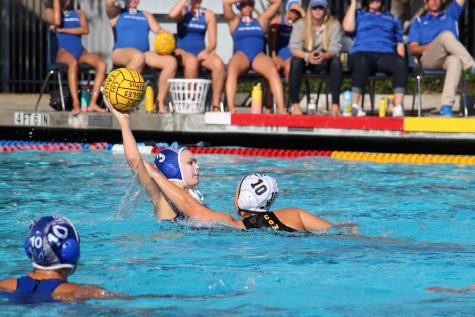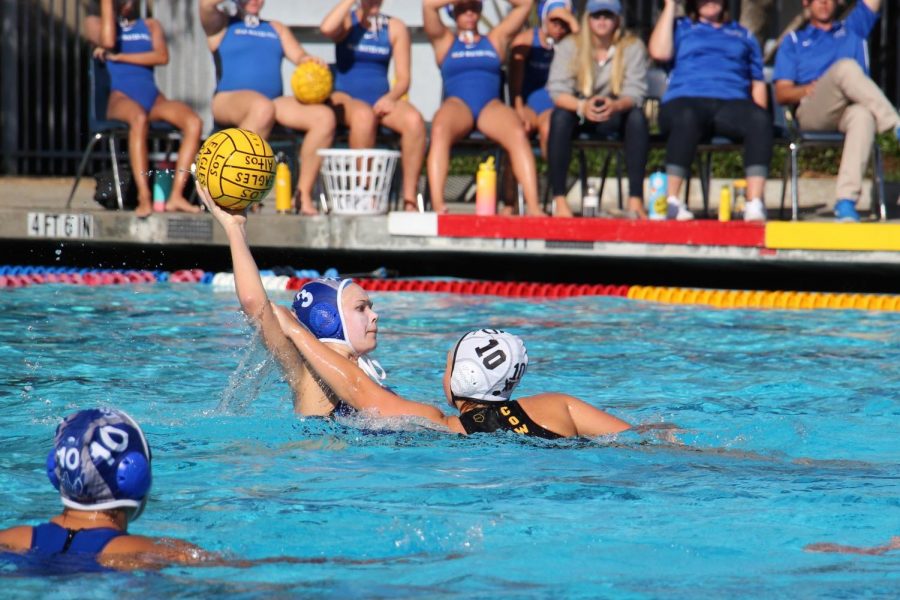 the beginning of the season. Their improvement was shown in games like their senior night game against Gunn, a team ranked second seed in the SCVAL league, who they had previously lost to on Thursday, September 20 with a score of 12 to 14. However, Los Altos then came out with an unexpected win of 8 to 5, eventually landing them the first seed despite a recent one-point loss against them.
Key players like former league MVP Julia Santos who graduated last year forced them to redistribute team roles amongst younger players. Junior Silke Tuyls now strives to take Julia's place through rigorous specialized training, as well as other players who also take on new responsibilities. The players have adjusted their roles to fluidly collaborate instead of leaving challenging tasks for starters to tackle. Their unique bond in and out of the water is reflected in the way they play.
"We just work really well together, and we don't say, 'Oh I'm gonna pass it [exclusively] to this person,' senior Cynthia Yee said. "Instead of a starting group and a non-starting group, we all practice together, which is different than before. So when the starters come out, it's not that much of a difference [in their dynamic]."
Currently, the team is focusing on improving their defense through various exercises. In one such exercise, the team splits in half and switches off trying to get through the other group's defense. By challenging their own defense system as well as gathering and analyzing recordings of games, players are able to find areas of improvement.
"Good defense always leads to good offense," junior Silke Tuyls said. "When we all communicate and work together in defense, it leads into our offense and gives us more good shooting opportunities."
For a notoriously skilled team like Los Altos, a second consecutive win as CCS champions is not far out of reach. Thanks to a strong sense of unification, the team managed to win against Presentation with a score of 7 to 4 on Tuesday, November 6. They look forward to further demonstrating their improved skills at CCS championships and hopefully States.
The CCS Division 1 final against Mountain View is on Saturday, November 10 at Independence High School.