Girls Volleyball secures third place at CCS
In a 3-0 defeat, the Los Altos varsity volleyball team lost to Homestead on November 1, in CCS Division 1 Semi-finals. This loss tied the team for third place and ended the girls' nine game winning streak.
With a record of 10-2, Los Altos was ranked second in the SCVAL De Anza League and secured the second seed in CCS Division 1.
In the beginning of the season, the Eagles faced significant injuries, which contributed to them losing two of their first three games. However, as the team began to cope with these setbacks, they we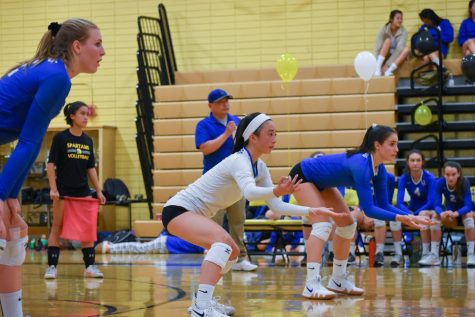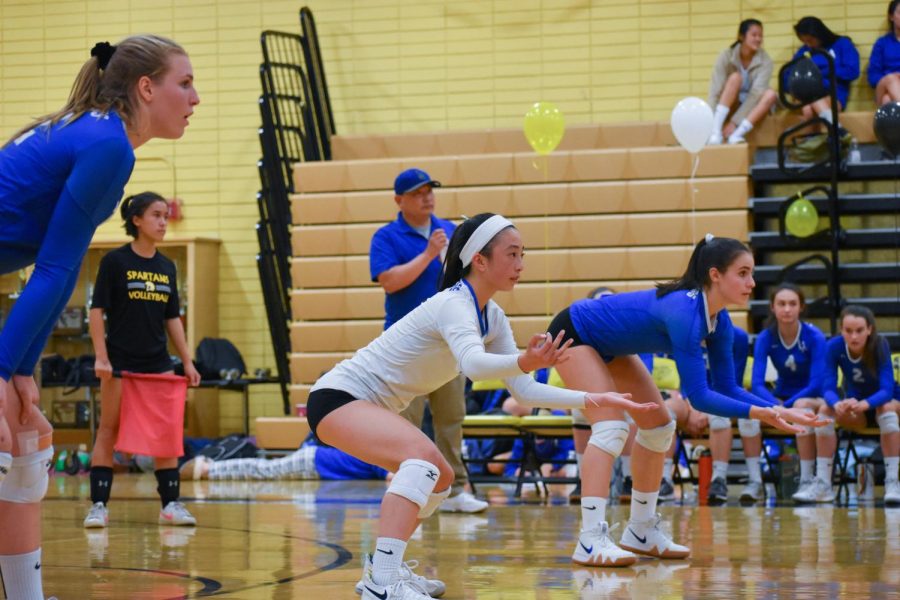 re able to strengthen their bond.
"I think that the injuries have actually affected our team for the better" senior co-captain Kaitlyn Wong said. "It has built up our team chemistry, and has further expedited our energy and competitive spirit."

Though the team was focused on overcoming their injuries, they also made sure to develop their team chemistry and to enjoy themselves on the court more. They also didn't let their early defeats cast doubt on their abilities.
"I think that we are a very talented team, but we're also able to have lots of fun and stay loose on the court, and the bond that we have with each other is really special" junior Claire Kwok said. "That just makes playing with each other so much better because we can have better teamwork."
Due to their resilience and strong team bond, the Eagles completely turned their season around by winning their last consecutive nine games. With their new-found success, many of the players attributed the team's league achievements to the leadership of the seniors.
"All of our seniors are really amazing and so helpful. They are really great leaders on the team even if they're not captains, but the senior captains here are amazing." Claire said.
The girls were hoping that with the seniors' guidance, they would be able to defeat Homestead and advance to CCS finals, but, unfortunately, they faced an unexpected loss to the #3 seeded Homestead Mustangs.
"Even though it was disappointing to lose to Homestead after having beat them…in league and in tournaments, I think that it was a learning experience for everyone on the team, even if it came late in the season." senior co-captain Tori Hausch said.  
Despite the Eagles not fulfilling their ultimate goal of winning Division 1 or possibly entering the Open Division, they are still optimistic about the team's future in the upcoming years. They are also competing in NorCal competition and have already defeated Branson High School in the first round of the tournament. The Eagles hope to progress through the rounds and compete in the Regional and State Finals.
The second round of NorCal is scheduled on November 7, and Los Altos will face off against #10 seeded Chico High School.