Girls Tennis Hoping for Late Season Surge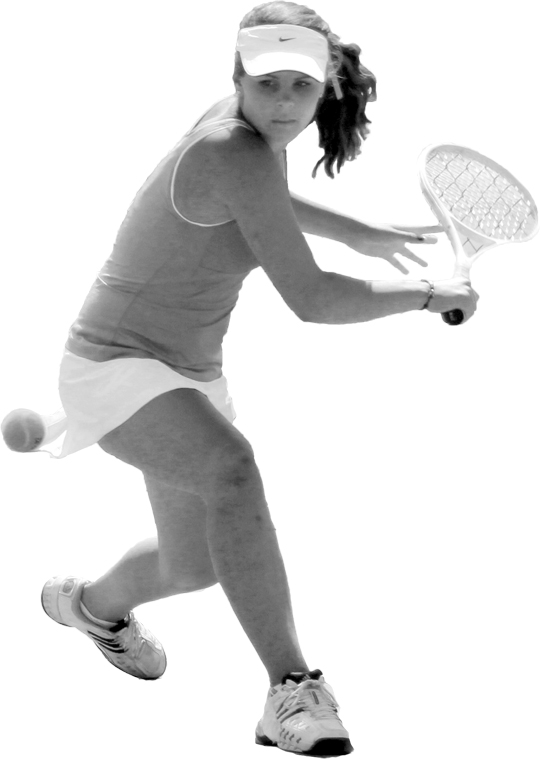 After failing to make CCS last year, the girls tennis team is reloading for a shot at this year's playoffs. Led by sophomore Kacey Incerpi, the returning number one singles player, the team's core must raise its game and prepare for the late-season surge they so desperately need.
"We just missed making [CCS] last year," Nguyen said. "We were off by something like 0.5 points."
Coach Hung Nguyen believes making CCS is a definite possibility, but that it will be "an uphill battle from the start." Though many of the girls on this year's roster are upperclassmen, six of them were just called up from JV.
"There is definitely a learning curve," Kacey said. "This whole year is going to be a learning experience."
The team started competing almost immediately as it took its annual trip to Fresno to play against some of California's top girls tennis teams. The trip was both a bonding experience and a competition. With only one win in five matches, the girls hope their best days are still ahead of them.
"The trip is a great time to get together as a team," Kacey said. "The matches we played will help us a lot this year."
However, the team's effort to make CCS this year did not start well. It was outdueled on Tuesday, September 13 by Lynbrook High School 6-1. Kacey was the lone victor after a default by her opponent. Down 4-5 in the second set to Kacey, the Lynbrook number one complained about a sore elbow and withdrew.
"I still wanted to play," Kacey said. "I know it's a win, but I still wanted to finish."
Just scraping by like that will not cut it for a team hopeful to make CCS. The SCVAL De Anza Division is loaded with talent and has been historically dominated by Saratoga High School and Monta Vista High School. Teams like Lynbrook are Los Altos' main competition for that coveted third place.
"We can't compete with Saratoga or Monta Vista," Kacey said. "It just doesn't work that way."
The team faced Monta Vista, who won Division I in the Fresno tournament, on Thursday, September 15, a week after the trip. While singles matches lost, doubles pairs played close matches but lost as well, ending the match 7-0 in total.
But Kacey and Nguyen remain optimistic, maintaining that finishing third or fourth is no consolation prize in SCVAL. With so much opposing talent, a third place finish for the girls team would be a success, potentially meriting them a shot at CCS. But, like in any sport, a prediction is only a bunch of hot air. How the season plays out is up to the girls to decide.
"I can't stress it enough how serious we have to take the season," Kacey said.
Co-captain and number two singles player senior Lauren Liu will play a big role in backing Kacey up. As the number one singles player, Kacey must compete in the top tier of talent against a lot of girls who have state rankings.
"I know a lot of the other girls I play against from tournaments," Kacey said. "All of them, of course, are really good."
That is where Lauren must step in. Hopefully, in the matches in which Kacey is outplayed by far older and more experienced players, Lauren can pull out a victory against the opposing number two to keep the team out of an early 0-2 hole.
"She is a really strong competitor," Kacey said. "Lauren has really solid groundstrokes."
Kacey also notes that the athleticism of number four singles player, junior Amy Wang, will be crucial to the team's success.
"Amy can run down anything and always manages to get the ball over the net," Kacey said.
Nguyen believes the team's success does not depend entirely on the singles. The team competes with three doubles teams that could ultimately be the catalyst of victories. Led by co-captain senior Ali Dyer and junior Katie Kouvelas, Nguyen expects a lot out of his pairs.
"On the Fresno trip, Dyer and Kouvelas really stood out," Nguyen said. "I'll be looking for them to keep that up."
Leave a Comment