The girls softball team will be painting the bleachers by the softball diamond on Saturday, February 11.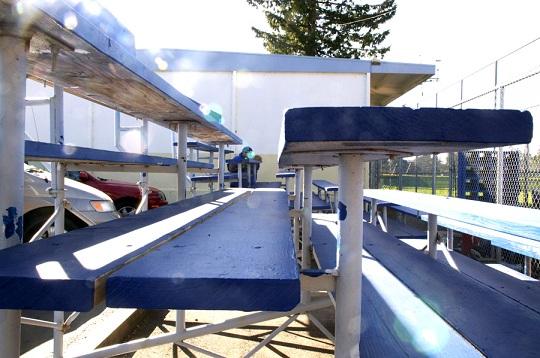 Because the current color of the bleachers is sky blue, which is not a school color, the team decided to paint the bleachers royal blue.
"Hopefully, it turns out as a team bonding activity," sophomore Amanda Jones said. "We are really trying to get our team personalities in sync, with it being a new year with new girls."
Story continues below advertisement
The bleachers have already been power washed and primed by Amanda, junior Nikki Klepper, and their mothers. As opposed to merely wanting to attract people to their games, the team is painting their bleachers as a form of thanks to their supporters.
"Our goal for the next few years is to build a softball culture at LAHS, and part of that is making sure our bleachers and equipment are all showing our LAHS pride," Amanda said.
[Photo by Ciera Pasturel]