Girls Soccer
December 11, 2018
After losing eight seniors, the varsity girls soccer team is adapting to their new reality: a half-new roster and new coach. As junior Michelle Odnert puts it, "I think this is the start of a new era of Los Altos High School soccer."
The varsity team this year is split evenly between upperclassmen and underclassmen. Although the team must brave the loss of last year's seniors, the incoming freshmen are very talented. All three new freshmen are starting on the school team and play for the top teams for their soccer clubs. As the chemistry builds between the team, their ability to work together on the field does has grown. The upperclassmen have made a point to maintain camaraderie by explaining that even though the yelling on the field may seem disrespectful, it's only to help teammates.
The team's new coach, Coach Marcos Giovanni, has helped pull the team together. Last year, several teammates said the coach's style and the team's style didn't mesh. However, this year, the new coach has utilized their time more effectively.
"[Because we are] doing drills where we work on our formation or how we'll all press together or everybody has to get back on defense," Michelle said. "Everyone knows their position and how the position is supposed to be played."
The new coaching style has helped strengthen the bond between teammates, and they consider themselves a much more cohesive unit going into this season.
Leave a Comment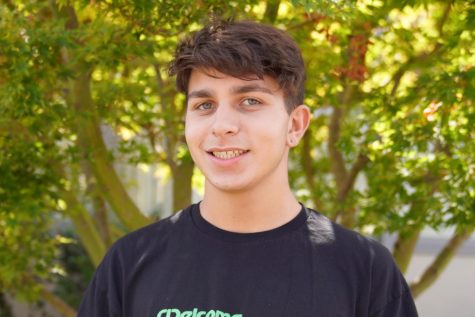 Aaron Zaks, Staff Writer
Aaron Zaks is a Staff Writer focusing on Arts and Culture.