Girls Basketball
February 8, 2019
The girls varsity basketball team has been dominating this season with a 16-6 overall record and 8-3 league record. With two players out with concussions and a starter out for leg surgery, the team worked hard to strengthen their gameplay to make up for injured players by setting both individual and team-wide goals for improvement.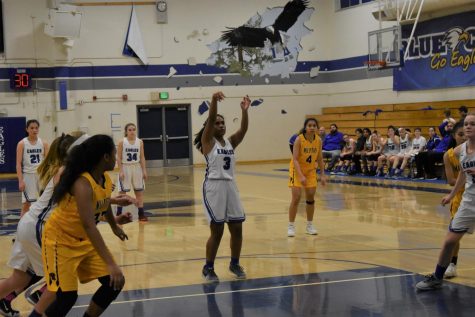 "I outlined what we had accomplished so far, as well as what was still to come," varsity girls basketball coach Jaclyn Brode said. "We broke the rest of our season down into four mini-seasons and set goals, as well as how we were going to accomplish those goals, for the rest of the four seasons."
The team put goals into action on January 30 by redeeming themselves from their league loss against Homestead and defeating them with a score of 57-30.
After pushing past the obstacles during the season, team members have grown closer both on and off the court. Sophomore Maura Kelleher emphasizes that this tight bond has motivated her to improve her own game.
"We get so close throughout the season and we spend so much time [on the court] that it has become like a second family," Maura said. "It makes playing basketball so much more fun."