Gia Cimring: Shoots and scores UCSB commitment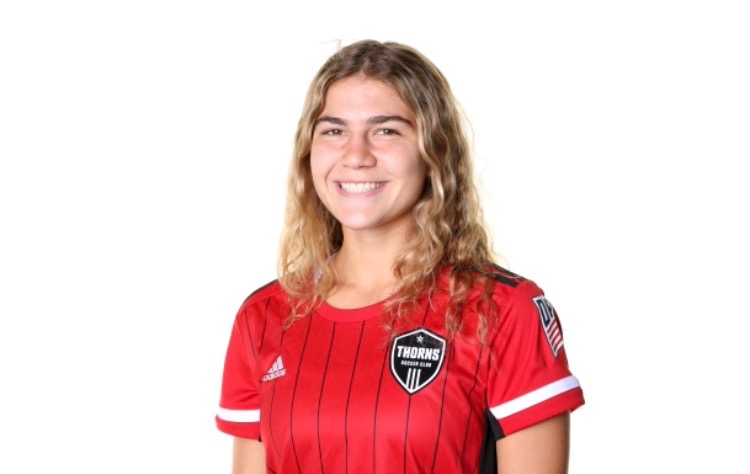 Over the past summer, junior Gia Cimring took a trip to Santa Barbara to visit the University of California, Santa Barbara (UCSB) for the first time. As soon as she became more familiar with the community and the overall feel of the colcolege, she became convinced that UCSB would be the best fit for her to pursue both her educational path and her soccer career after high school.
Having started her soccer career at seven years old, Gia continues to take her passion for soccer to new heights. Gia verbally committed to UCSB to play Division 1 soccer on Thursday, October 24.
Soon after moving to California from South Africa in 2009, Gia begged her mom to sign her up for American Youth Soccer Organization (AYSO), like her older brother, Jake. Before long, she fell in love with the sport. Although she played other sports like basketball in her childhood, Gia developed the best connections with her soccer teammates and coaches. She has come a long way since her AYSO years, as she now plays as a defender for California Thorns FC.
"My favorite aspect of soccer is that it teaches you responsibility, accountability and discipline," Gia said. "I know I would not be the same person I am today without soccer."
After spending several hours on the UCSB campus with her coaches and teammates during regular school hours, Gia was able to grasp what college life would look like. She grew familiar with the school through meeting the current Division 1 players who also encouraged her to commit.
"UCSB stood out to me because after visiting multiple colleges, I felt most at home and welcomed at UCSB compared to some others," Gia said.
Not only does UCSB have a strong soccer program that would allow Gia to continue improving upon her soccer skills, but the overall environment and location of UCSB stood out to her. In addition to the great academic program, UCSB being located right next to the beach and near a lively college town only added to Gia's interest in this university. Her verbal commitment to the school will become official next fall when she signs the national letter of intent.
As for balancing school and soccer, creating a healthy balance between the two has never been a substantial issue for Gia. Despite her previous success in maintaining this balance, the challenge will likely increase as she has to adjust to being a student-athlete at UCSB. While there will always be pressure to perform well in both school and on the field, Gia has always found her teachers and coaches to be both understanding and supportive. On the academic side, Gia hasn't yet decided on a major but is interested in combining her love for sports with her academic path, such as studying sports medicine.
"I am super excited to be going to UCSB after high school," Gia said. "I think it will be a challenging environment but also a place for me to grow. I can't wait!"