Future Teacher: Esmeralda Nuñez
August 14, 2017
After years of internships, Esmeralda Nuñez is entering her final year of high school knowing exactly which career she wants to pursue.
Esmeralda's exposure to internships began in part due to her participation in Peninsula Bridge, a program to support middle and high school students in graduating high school and enrolling in college. Through the program, she found her first internship at a biotechnology lab at Arcus Biosciences the summer after her sophomore year.
"I wasn't sure what I wanted to pursue as a career, so I wanted to just try out as many things as I could from various fields," Esmeralda said. "I love doing labs in science class, so I thought it would be fun."
Yet she soon realized that working in the field of biotechnology was not a career she would enjoy.
"I'm a tactic learner," Esmeralda said. "To be a chemist or a biology major, it's…lots of research, or at least that was the case at the company I interned for."
Another way Esmeralda searched for internships was through AVID at Los Altos. After three years of tutoring for AVID, Esmeralda discovered her love for teaching students. However, she was still unsure about the class size and age group she wished to teach. After searching through available internships, Esmeralda found an internship that would allow her to explore the field of education: a teaching position at Stretch to Kindergarten.
This program aims to help rising kindergarten students and their parents have a smooth transition to kindergarten. As a teacher's assistant, Esmeralda helped design games through which kindergartene
rs would learn their letters and numbers.
"It isn't just about games, but it's about how we can make learning fun," Esmeralda said. "I tried out different games with the different kids and I actually enjoyed it, and I was like, 'Maybe this is what I want to do.'"
Between Peninsula Bay and AVID, Es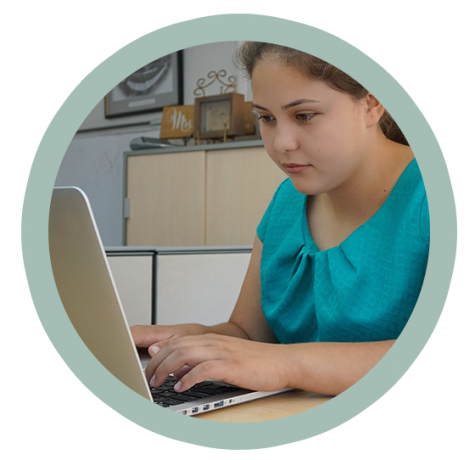 meralda had the resources to find internships early on in her high school career. However, she remembers being one of the only students who received an offer to do an intern
ship her freshman year. Through talking to younger AVID students searching through the same company information she did, she realized that there continues to be a scarcity of underclassmen internship opportunities.
To help remedy this shortage of internships, during her spring break Esmeralda worked with a team of interns at the Mountain View Chamber of Commerce to assemble a website where AVID students seeking internships could find the contact information of businesses interested in hosting interns.
Esmeralda hopes the platform will open up the availability of internships to underclassmen, who are often turned down in favor of junior and senior applicants by making possibly unknown internships more accessible. Through her own internships, Esmeralda sees how beneficial getting an early start in gaining work experience can be.
"If you can get involved in something freshman year, when people ask the question 'What do you want to be?' it won't be that hard because you have experience," Esmeralda said. "If you only have junior and senior year to gain experience, you won't have as many open doors."