Former badminton coach arrested, record expunged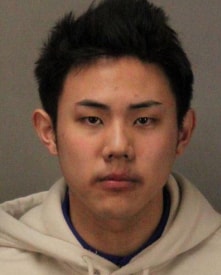 Editor's Note (9/18/2023): Eric Liu has reached out to The Talon to request that the following information be included in this story. Liu's record has been dismissed pursuant to court order and all related records have been destroyed. The headline has been updated to reflect this information.
Former badminton coach Eric Liu, who left Los Altos last year, offered to buy students alcohol at a team dinner two years ago and broke school policy on multiple occasions by driving students to league games in his own car. Students said they heard him make the offer to purchase alcohol, and witnessed him driving students in his car.  None confirmed that Liu actually provided the alcohol.
Liu, who went on to coach at Fremont High School this year, was arrested in February by the Sunnyvale Department of Public Safety (SDPS) for allegedly dissuading a minor from reporting that he purchased alcohol for them, a press release by SDPS said. Many of Liu's former Los Altos players, who requested  anonymity, said they were not surprised by the arrest or cause of the arrest because of his behavior as a coach.
The athletes on the badminton team did not report any of these actions to administration. They said they didn't want to  challenge Liu's team dynamic, which kept the team functioning.
"[No athletes were] going to step in," an athlete said. "With the power dynamic as it was, if Eric didn't like you, you didn't have a place… I think since he was the coach and he was responsible and in power, there was nothing that was going to stop him."
Some students also said that during the two seasons that Liu coached, he worked well with the team and helped them improve overall, as he himself was a badminton player.
"Eric's one really valuable point was that he knew how to play badminton," the athlete said. "He knew what he was doing, he was a good player. If he's reported for things that are uncomfortable and definitely shouldn't be tolerated in a school setting, we would lose a coach who was actually useful to us."
Los Altos administration was not aware of Liu's actions and behavior, Principal Wynne Satterwhite said. Had the information come to their attention, Satterwhite said, Liu would have been immediately dismissed.
"If a coach is [offering students alcohol], I can act on that, and say 'Sorry, this doesn't meet our values,'" Satterwhite said. "If we were to involve the police, it would have to be an actual [purchase of alcohol]. If I heard of something like that, I would involve the coach directly, talk to the students, try to get the story straight, take action from a school standpoint and then ask the police to be involved. Then they would do their own investigation. If there were any question in my mind whether something like this occurred, we'd involve the police."
Because of Liu's actions during his time at Los Altos, students said they were not surprised that Liu was arrested.
"I totally saw [the arrest] coming," the athlete said. "I was shocked at first that he actually got caught. But I would expect it of him. I don't think he has that common sense to not participate in illegal activities. He just wasn't promoting good morals or good standards for anyone. He had it coming."
Although Liu's athletes feared reporting his behavior because of potential backlash, Satterwhite urges all students to report such behavior in the future.
"[This was] super unfortunate," Satterwhite said. "If students, current students, past students have issues like this they need to bring forward, they need to come and let us know. We try to deal with things as anonymously as we can, but we can't always promise that. But wrong is wrong. And we need to deal with that."