Flashback to the '50s: Life as a Los Altos Teenager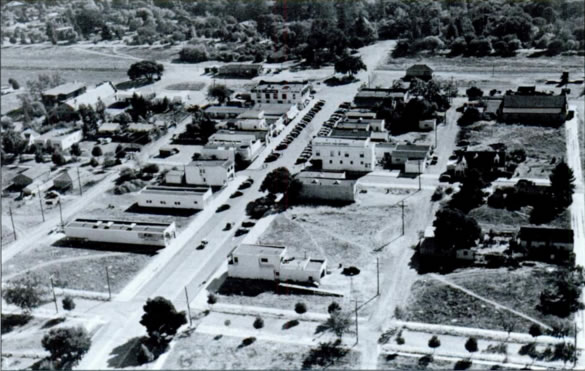 Centered in the heart of Silicon Valley, Los Altos combines the elements of small-town living, via its quaint downtown and countryside landscapes, with an innovative and technology-based atmosphere, making this town a unique place — but it hasn't always been this way. Sixty years ago, aspects of life such as summertime activities, regular school days and the downtown's layout looked vastly different and much simpler for teenagers in this area.
Back in the 1950s, the Silicon Valley area was known as Blossom Valley because the prevalent industry in the area at the time was agriculture. In fact, much of Los Altos was still farmland until the population spike after World War II, which led to increased urban development and a reduction of the fruit orchards that Los Altos is remembered for.
Armand King, a Los Altos native, has been living here for most of his life and witnessed firsthand the growth of this town over the last 80 years. Born in 1935, Armand grew up on Orange Avenue by Saint Nicholas Church. He now resides with his wife Marjorie in one of the oldest houses in Los Altos.
These days, summertime in Los Altos is packed with kids attending summer camps, taking classes or even lining up internships at tech startups. However, King describes the '50s as a simpler time for teenagers, filled with exploring nature and working in the local orchards. Mid-June was when the apricots were ready for picking, and it was the job of migrant workers and teenage boys to help harvest the fruit.
"As a kid, you could go to the creek where Shoup Park is, called Adobe Creek," King said. "The water in that creek ran all summer long, and you could actually go and catch steelhead fish. We'd go down there as kids and we'd pick wild blackberries. Summertime was more fun than anything."
During weekdays in the school year at 6:45 a.m., the whistle from the Southern Pacific steam train arriving in Los Altos would wake the children up. Armand remembers getting on his bike and making his way to the local grammar school, where Egan Junior High School is now located. Back then, the school only had one classroom per grade and served grades K-8. Once King entered high school, he attended the old Mountain View High School just off of Castro Street, on a street now called High School Way. What is now Eagle Park served as their football field.
Los Altos Hills also used to have a few different community gathering locations. Past Foothill College and up on Moody Road, there was the Pink Horse Ranch, where outdoor activities, such as picnics and swimming, took place. If people went even further up, they would reach the Adobe Creek Lodge where there was a bar and grill as well as dancing on Saturday nights. Hewlett-Packard also hosted their annual picnic at Adobe Creek Lodge, an event that King recalls mischievous teenagers having some fun with.
"Us teenagers would wait until about 4:30 in the afternoon and the guard at the gate would probably not be there anymore," King said. "We'd walk right up to the keg and get a couple of free beers off of Bill Hewlett and Dave Packard. That's the kind of fun we would have."
Current Los Altos students often drive or walk past a shop on Main Street in downtown called Village Stationers; however, not everyone knows that the space used to be a movie theater, which opened in 1949 and ran until 1975. The sold-out opening night had an old Hollywood glamour feel, with free gardenias for the women and crowds of curious spectators surrounding the venue. The first film shown was "Mother is a Freshman," starring Loretta Young and Van Johnson. King reminisces fondly about films he used to watch in that theater, including classics like "Psycho." In those days, tickets cost less than a quarter.
"Tickets for the local movie theater over there were only about eleven cents," King said. "Sunday morning, if you went real quick and met your buddies, you could go in the gutter near the bar, and if you [found] 10 or 15 cents, then you got to go to the show."
Throughout the years, this modest village has evolved into a modern town, adapting to the reality of life in the twenty-first century. Although we may not spend our summers picking fruit in the orchards or go to school in one-room classrooms anymore, the small-town charm and family-oriented feel of Los Altos will always be present.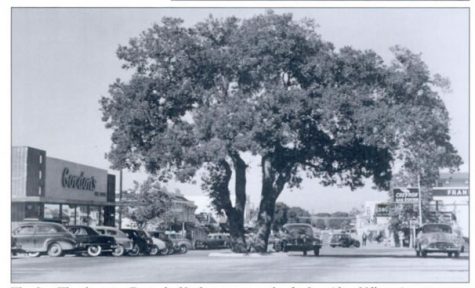 View Comments (1)