FBLA to shut down after ten years at Los Altos
The Future Business Leaders of America (FBLA) club is shutting down after ten years of activity. The local Bay Section of FBLA chose to enforce a pre-existing policy that requires students in the club to be enrolled in a Career and Technical Education (CTE) class with a CTE accredited advisor, but Los Altos does not have a business class. The current presidents of FBLA have created a new business club, the Blue Ocean Club, to pursue similar activities as they did in FBLA.  
Examples of CTE classes are business, health, culinary arts and journalism, which allow students to learn essential skills using hands-on activities. To become CTE accredited, teachers must go through a CTE accreditation process that involves one or more of the following: gaining a degree in a CTE field, taking the state's required exam for CTE teachers, or holding a job in the field. FBLA's current advisor, social studies teacher Michael Messner, does not have a CTE accreditation.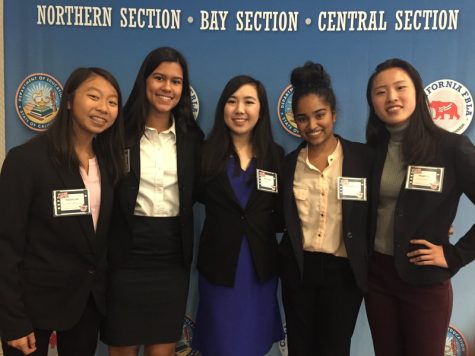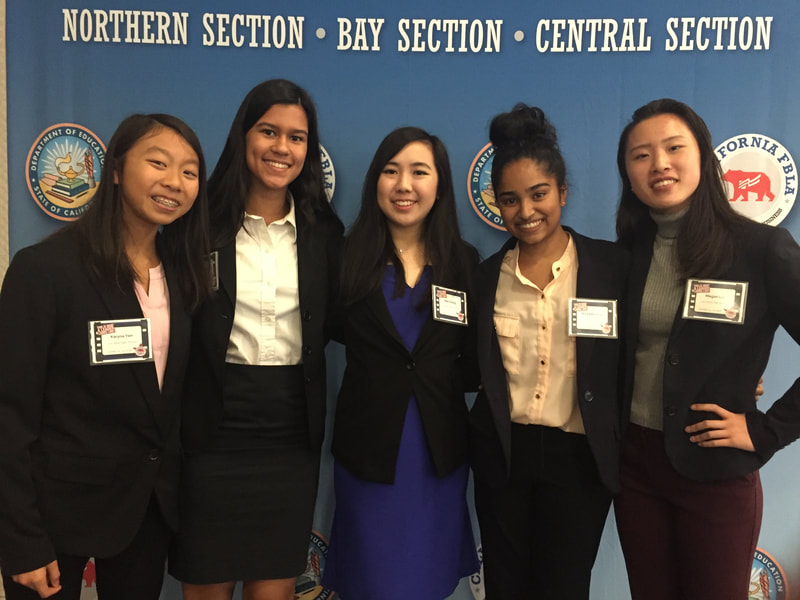 FBLA is one of the six Career Technical Student Organizations (CTSOs) that the California Department of Education (CDE) supports. According to Bay Section Director Graeme Logie, the CDE's guidelines for CTSOs included this CTE requirement, but the rule was not stringently administered until the CDE sent a notice in September 2015 that it would be enforced in the 2015-2016 school year. While the other CTSOs complied with the notice, FBLA remained "out of compliance." In April 2018, a permanent liaison, Molly Anderson, was appointed to FBLA to ensure that clubs abide by the policy.
Therefore, students are no longer able to compete in regional, state or national competitions if they are not enrolled in a CTE class with a CTE accredited advisor. Although several teachers at Los Altos have the necessary CTE accreditation, many of those teachers do not have the time to commit to advising the club on campus. The FBLA leadership at Los Altos also thought it would be impractical to continue the club if club members needed to add a CTE class to their schedules to participate in FBLA.
This new enforcement has not only been a problem at Los Altos; many other FBLA chapters at schools such as Mountain View High School and Leland High School have shut down as well because of this policy.
FBLA is the largest and longest-running business club at Los Altos. This year and traditionally in the past, the FBLA club at Los Altos prepared for the FBLA competition at the regional, state and nationwide levels. Club members would compete in individual and team events in a variety of business topics from economics to agriculture to entrepreneurship. The three main types of events are objective written tests, presentation events, and interview events; FBLA members would spend the year studying for the objective tests, creating a project to present or practicing for an interview. This year, five club members went to FBLA states and one club member qualified to nationals.
"FBLA was the one big business club on campus that united a bunch of different people interested in different aspects of business in many schools," FBLA president senior Ada Chung said.
Since FBLA no longer meets the CTE requirements to stay running at Los Altos, the club's members are creating the Blue Ocean Club. While FBLA prepared students for a variety of business events, The Blue Ocean Club will focus on preparing students for the Blue Ocean Entrepreneurship Competition, which is described on their website as an opportunity for teams to present business ideas to qualified entrepreneurs and professionals. Since the Blue Ocean Club will focus mostly on entrepreneurship, the club hopes to expose people to different aspects of business through partnering with other business related clubs on campus, such as the Personal Finance Club and the Economics Club.
Messner will not advise the Blue Ocean Club because he has already committed to being an advisor for the Personal Finance Club. The Blue Ocean Club is currently looking for a new advisor, with or without CTE accreditation.
"It's an incredible shame that FBLA is going away," Messner said. "That organization, when it works right, provides huge opportunities for a whole lot of kids to be on a state or a national stage and show what they're going to do. I've loved it very much. I'm very disappointed that it's going to be going."