Eye on the Pupil: Sophomore Mya Ballin
To find a harp, an instructor and the determination to play requires one to pull plenty of strings.
Nevertheless, sophomore Mya Ballin has taken harp lessons for over four years and first became interested in playing this unique instrument because her mother also played the instrument when she was younger.
"At the time, I was taking violin lessons from a teacher who also taught harp," Mya said. "So I figured I'd give it a try since I didn't find any particular interest in violin."
In fact, harp proved to be a better fit and Mya is now passionate about playing the instrument. Mya has learned that a harp player must have a strong emotional connection to the music while performing. This emotion is reflected in the song, which can be interpreted in a variety of ways.
"I love … the sound and the music that is written for it," Mya said. "What you can express through music is incredible, … something that happens to come across your mind that can't be voiced."
The harp, she describes, is similar to the piano in the sense that both instruments require multitasking and can reach a high level of difficulty.
"Working with the pedals on the harp can be a tricky thing to master, though, because you have to pay attention to your timing," Mya said. "Despite that, it makes the harp much more convenient for music than the piano because you can make the string sharp or flat."
Mya also enjoys the flexibility of the musical roles the harp can take on, whether it is a traditional, classical soft instrument or a contemporary one.
"[The harp] is known for being an elegant, quiet instrument when it oftentimes can have a harsh sound," Mya said. "I think that's the thing that I like the most about it, because I never get tired of the ways in which one can experiment with a piece."
Although she is not currently in an orchestra, Mya plans to minor in harp in college to continue learning more about the instrument.
"Whether playing gigs or keep playing as a hobby, I want to continue playing harp for as long as possible," Mya said.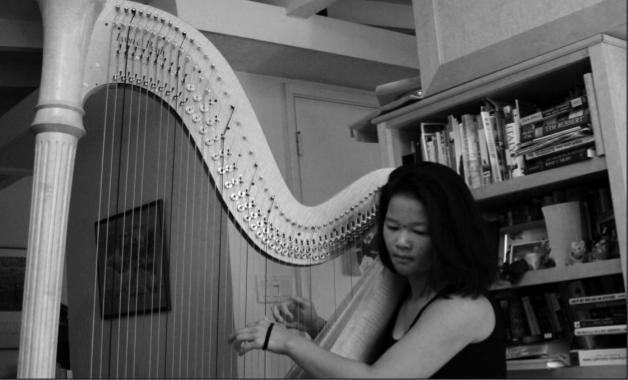 Leave a Comment