Eye on the Pupil: Luc Delamare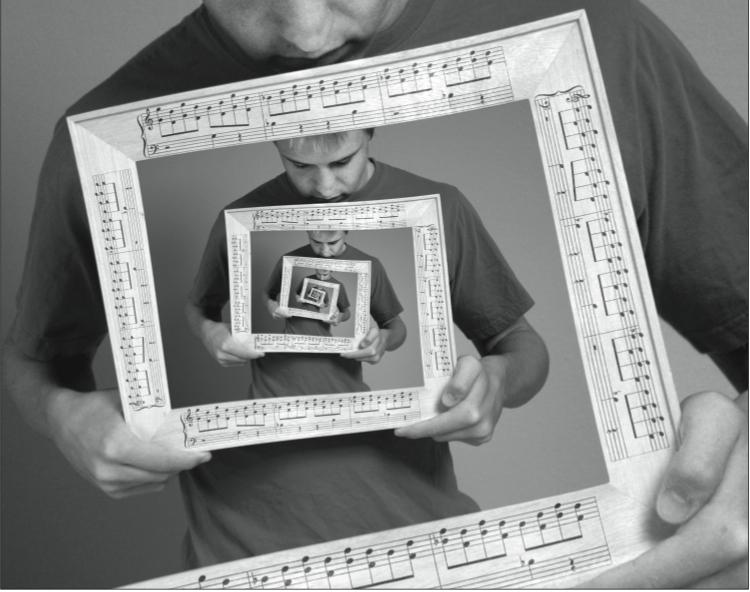 When senior Luc Delamare was still in middle school, his neighbor gave him an old copy of Photoshop, exposing him to the graphics editing program for the first time. Luc did not know that he would eventually take this small hobby to a completely different level of expression and creativity.
At first, Luc had no idea what Photoshop was but after some experimentation, he discovered an interest in the program.
"I became interested in [Photoshop] when I learned what it was for: everything," Luc said.
Luc first became interested in Photoshop when he saw "a picture in a magazine of a person sitting next to multiple copies of himself." Although he knew it was fake, he "wanted to recreate it."
"It was the weird little special effects that drew my attention to Photoshop," Luc said.
Since then, he has used the program for a variety of projects. According to Luc, Photoshop can be used to "touch up photos, create weird effects [and] design graphics and websites."
"I don't just use Photoshop to create artwork," Luc said. "I've done countless school reports and projects that [were] formatted with Photoshop. Using Photoshop simply makes some things a lot easier. It will also always wow the teacher."
Luc has also used Photoshop to change photos completely. For example, Luc has photoshopped himself into various different backgrounds such as a scenic beach and "Superbad" wallpaper. He also uses Photoshop to duplicate himself in some photos, giving the impression that he has triplets or quadruplets.
Luc's friends have described his work as "amazing and awesome."
Despite his frequent use of Photoshop, Luc believes that he has yet to fully explore Photoshop's capabilities, and that more can be done with the graphics editing program.
"I still haven't used Photoshop to its full potential," he said.
Luc attends Freestyle Academy of Communication Arts and Technology in Mountain View, an alternative learning experience for juniors and seniors. Luc uses his time at Freestyle primarily to delve into Photoshop. He uses Photoshop and other Adobe tools mainly for all the Freestyle projects and work he needs to do.
At Freestyle, Luc has worked with Adobe Illustrator, InDesign and Dreamweaver.
He is very interested in digital photography and graphic design, and says that "it only makes sense to keep on using Adobe software to create new art."
While his experience at Freestyle has allowed him to further explore Photoshop, Luc learned what he knows about Photoshop "from experimentation and the internet."
Although many of Luc's Photoshop techniques are self- taught, attending Freestyle Academy gives him an opportunity to hone his Photoshopping skills.
"I spend half my time [at Freestyle] using Photoshop," Luc said.
Luc plans on majoring in Film Production but still appreciates Photoshop and believes that he will still be using the program in the future.
"[Although] Photoshop might not be on the top of my list of applications to use, it will always be a useful program to me," Luc said.
Most importantly, Photoshop allows Luc to explore different artistic styles and gives him the freedom to express himself and create unique images.
"[Photoshop] doesn't have limits when it comes to editing pictures," Luc said. "I [can] do anything I want to do with Photoshop."
Leave a Comment