Drinks
January 10, 2020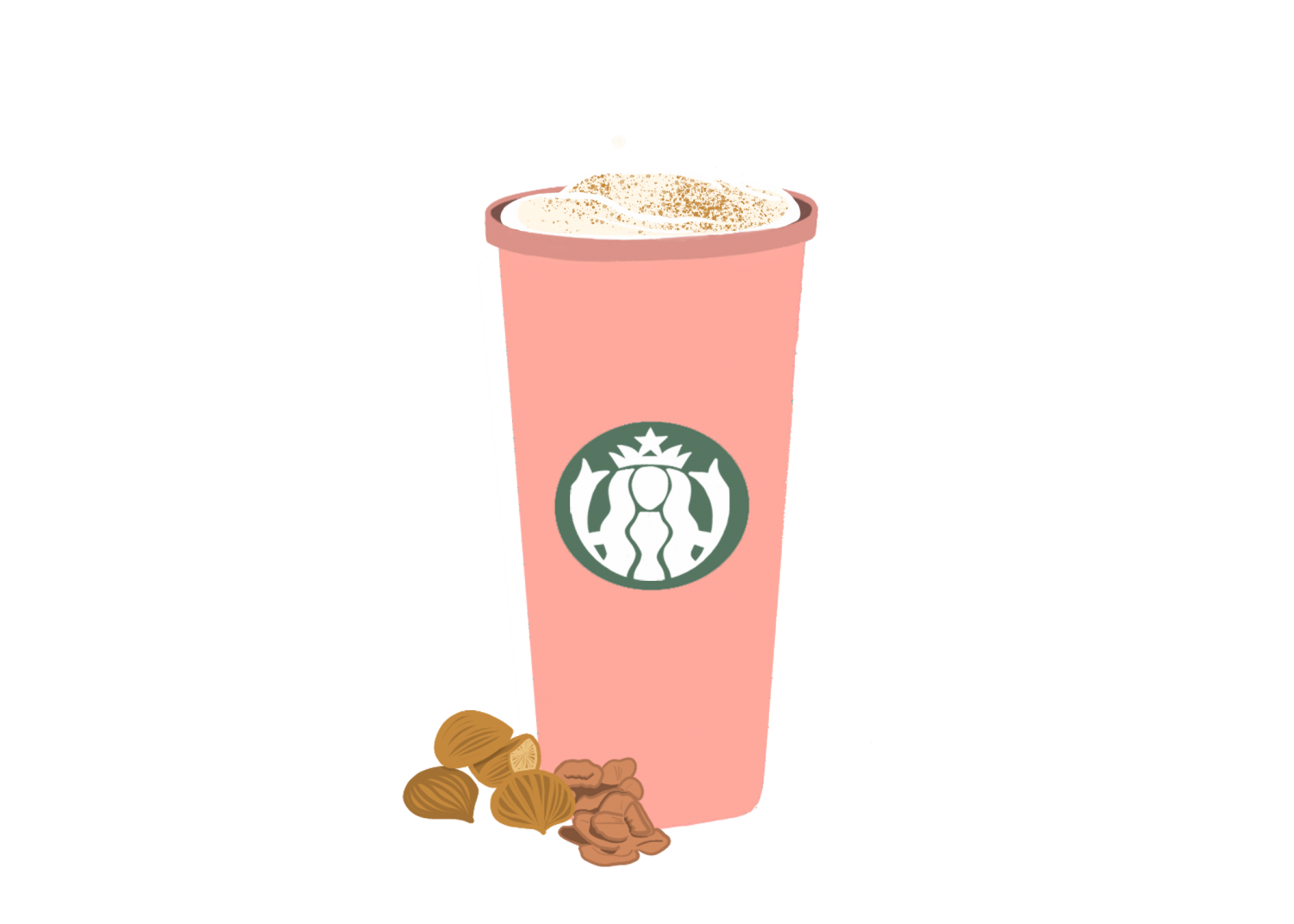 Chestnut Praline Latte – 4.5/5
The underdog of the holiday lineup, the Chestnut Praline Latte is the unexpected winner. It smells of a spiced candle, with a rich aroma of nutmeg and cinnamon. Its simple appearance doesn't hint towards the caffeinated perfection you're about to taste. The Chestnut Praline Latte felt like the only drink that mastered the perfect amount of sweetness and the perfect amount of coffee. Although you can't really taste the chestnut, the praline and spices pair to make a great drink. There's no bitter aftertaste, and no ingredient feels overpowering or lacking. The Chestnut Praline Latte would be perfect for the coffee lover who wants a bit of holiday cheer added to their day, and it's our personal favorite!
Caramel Brûlée Latte -4/5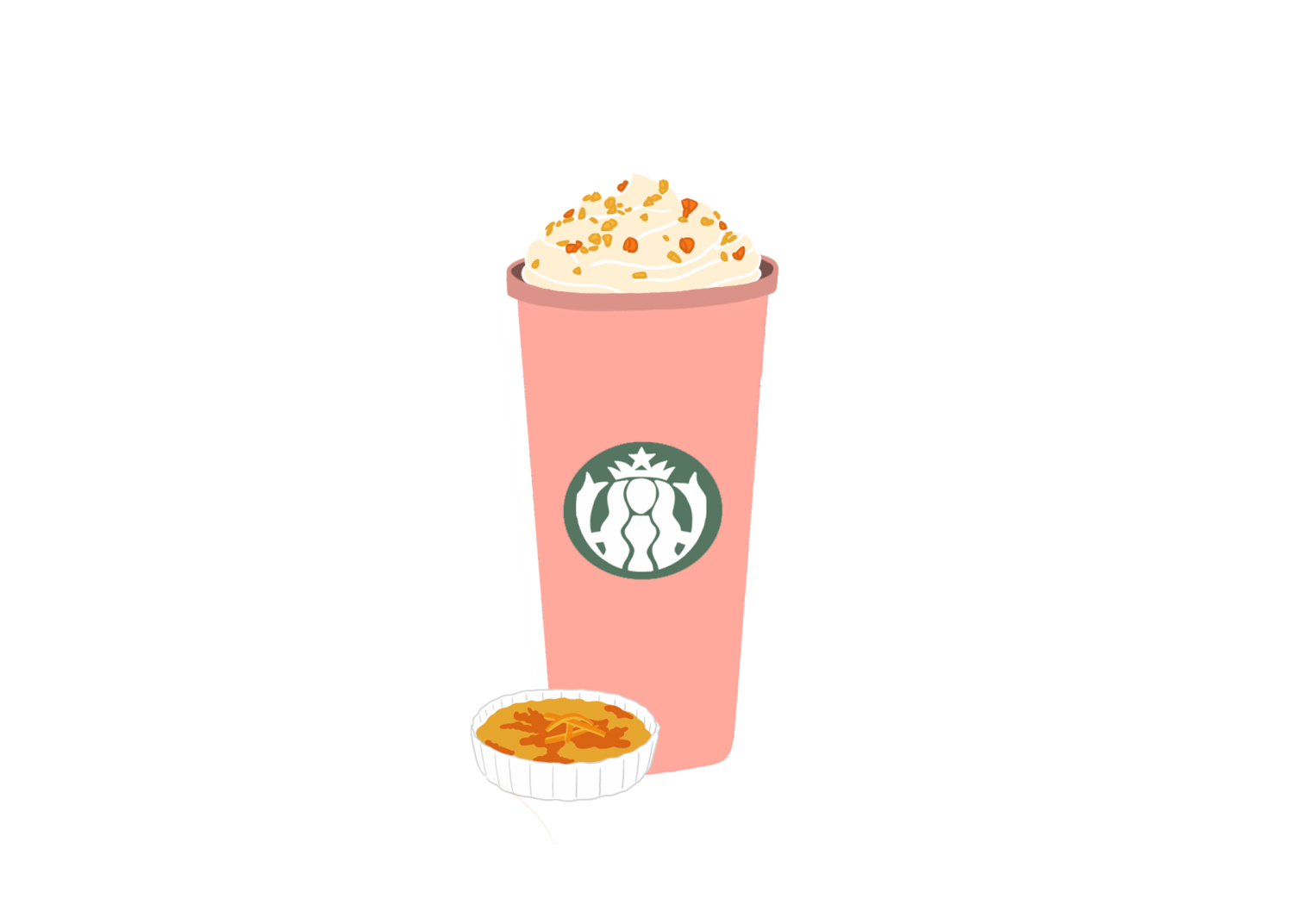 The Caramel Brûlée latte tastes just like a regular vanilla latte dashed with caramel syrup. Although tasty to the average Starbucks customer, it's nothing special. You could enjoy an iced version of this drink just as much in August as you would in December, and nothing would feel out of place. The drink itself is delicious, good for those with a sweet tooth. Our taste buds were graced by a hit of burnt sugar and creamy goodness, followed by a transition into the coffee. It just doesn't feel like a true holiday drink. Honestly, the Caramel Brûlée Latte is probably the best tasting on this list—but the lack of originality and holiday flair bump it down to second place.
Hot Chocolate – 3/5
Starbucks Downtown Los Altos was out of Toasted White Chocolate Mocha.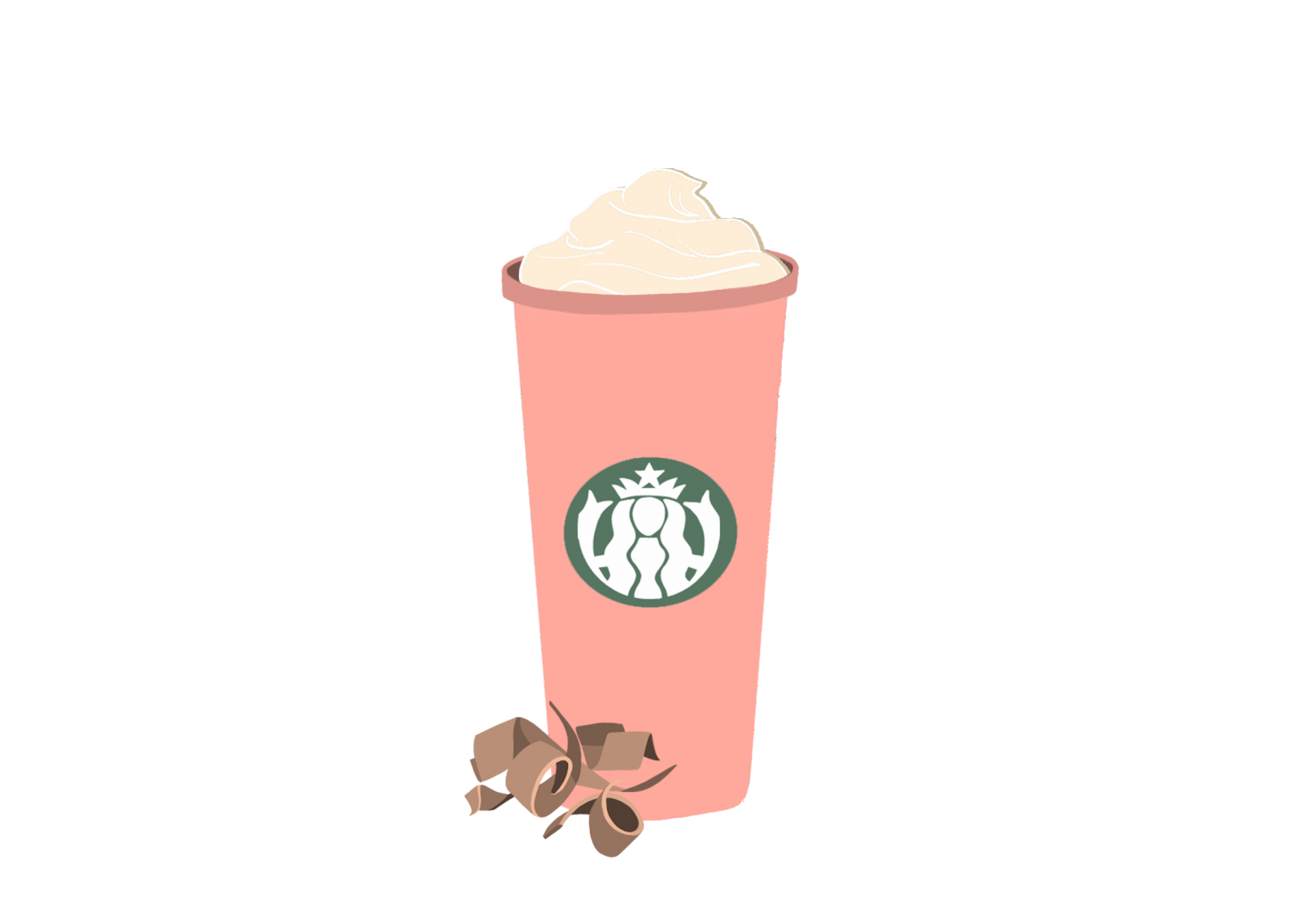 A classic hot chocolate. A staple of winter. Having enjoyed this cocoa-flavored beverage, we had some idea of what was coming. 
And Starbucks's version didn't disappoint. It tasted more of milk chocolate than dark, likely catering to the kids who most frequently order this drink. It's simple yet satisfying, and it brings back a sense of nostalgia for one's childhood. It's the type of drink you want after a day on the slopes or sitting by a fire in the middle of winter. This drink doesn't break the bank either—$3.45 for a grande is the cheapest of the ones we reviewed, and the iconic taste makes it worth the cost. It's not the most elaborate drink, not the fanciest and not the most holiday-esque. But for kids (or the kid inside you), the Hot Chocolate is a great pick.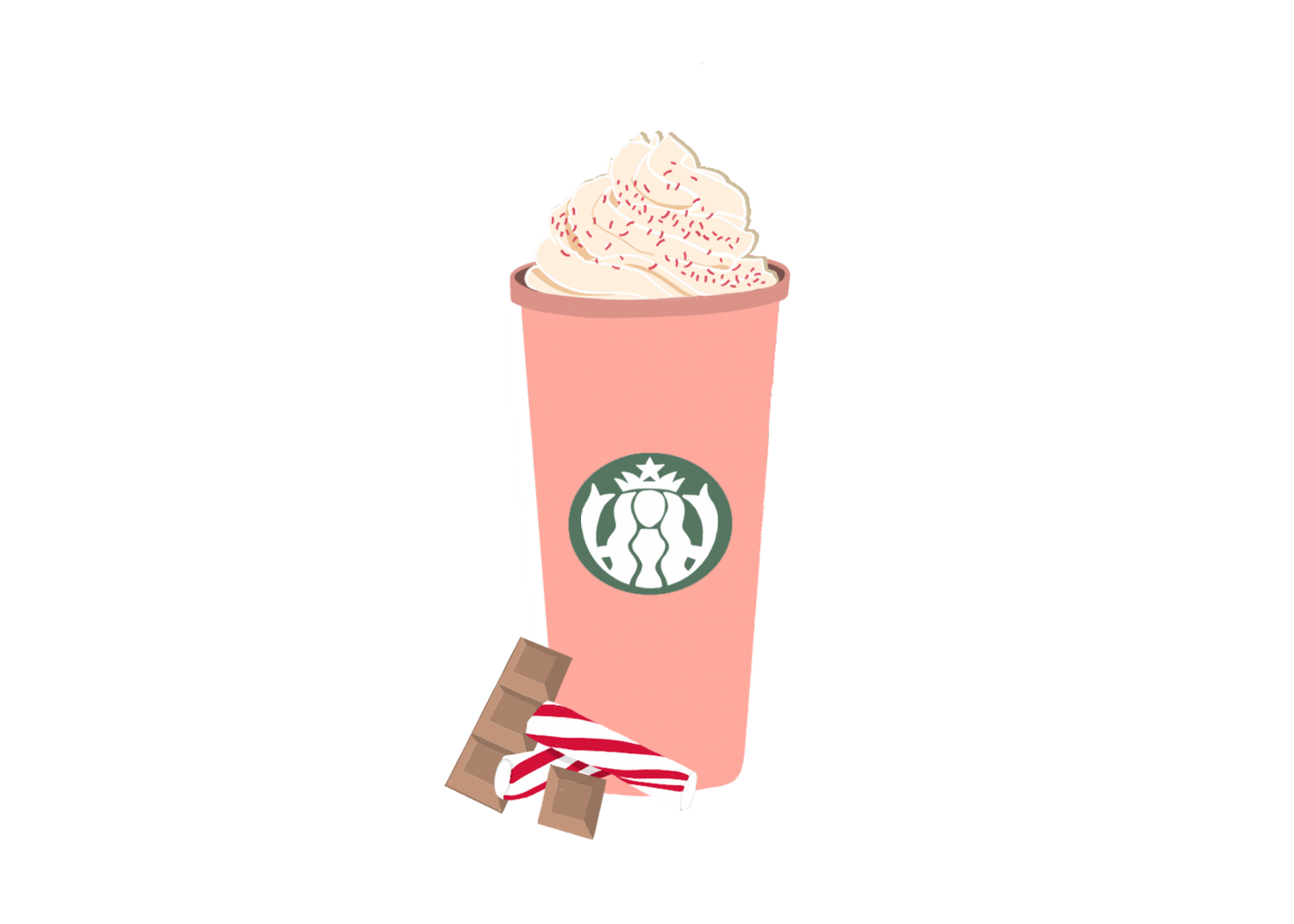 Peppermint Mocha – 2/5
The Peppermint Mocha, despite being the most frequently ordered Starbucks holiday drink, was mediocre at best. After hearing the drink hyped up so much, it was pretty disappointing. We were hoping for a mild chocolate taste with a hint of mint, but the mint unpleasantly overpowered the chocolate, giving the drink a bitter aftertaste. The coffee taste is also minimal, and it just doesn't give the same "buzz" that other holiday drinks do. It did have the best appearance of the lot, and the whipped cream and dark chocolate curls do a good job of complementing the mint and mocha taste. But overall, the Peppermint Mocha wasn't great. It lacks the flair that one wants in a holiday drink, and it was one we didn't bother finishing.
Eggnog Latte – 1/5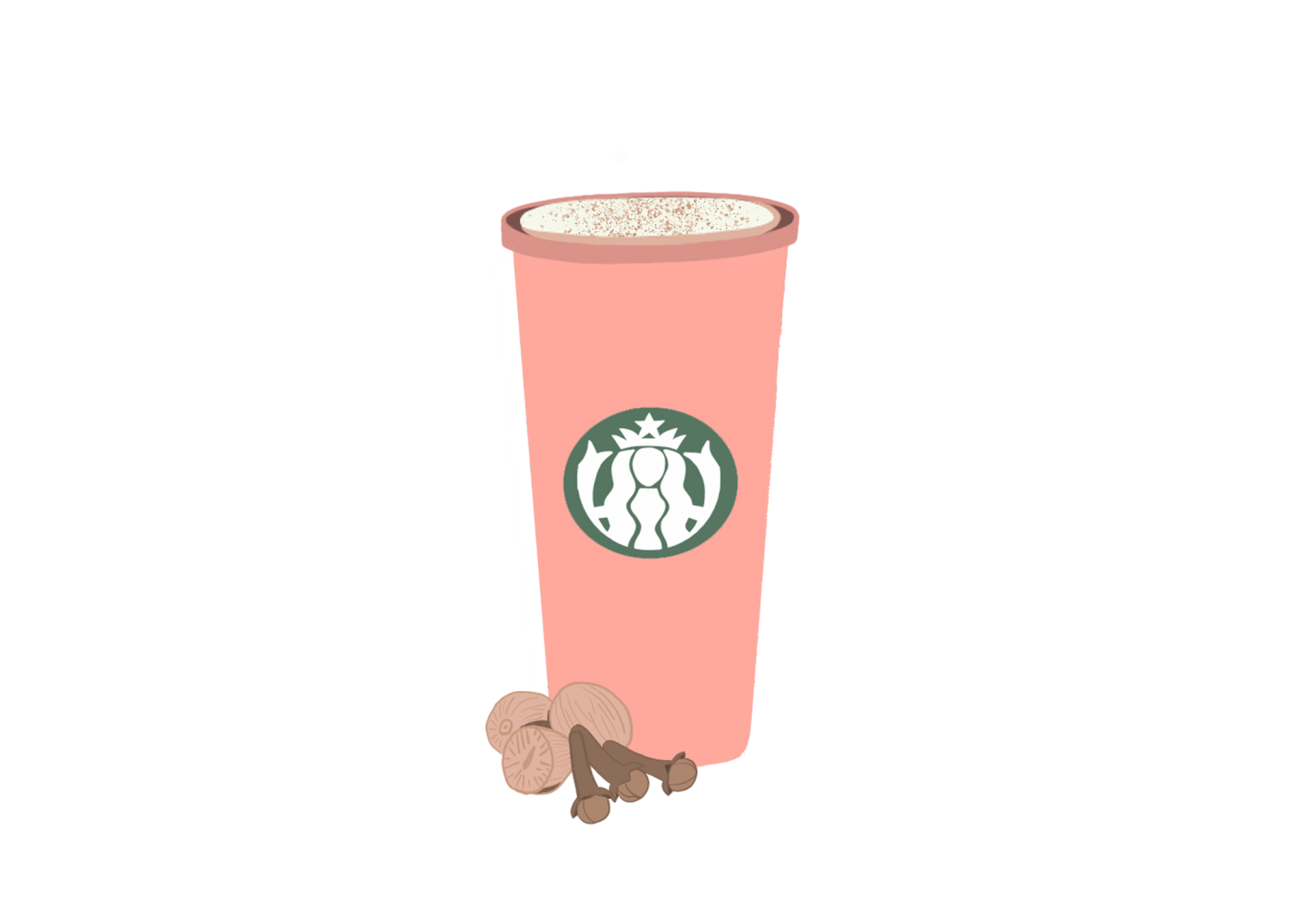 To be honest, we had really low expectations for the Eggnog Latte. We hoped we could be proven wrong, but we weren't. The Eggnog Latte looks mediocre, dashed with spices and smells questionable. We were hesitant to try it, and after one gulp, we knew we didn't want more. Although neither of us have ever been huge fans of Eggnog, even we think that this drink would not excite eggnog lovers. It tastes like nutty eggs, which not only isn't a great mix, but also not a taste you want in a drink meant to be sweet. It's only saving grace is that it is reminiscent of the holiday season. For the Eggnog-enthusiasts at Starbucks, this drink will give them their fix along with a hit of caffeine. But if you don't like Eggnog to begin with, this drink will do nothing but disappoint.