Denzel Curry: "Melt My Eyez See Your Future"
April 19, 2022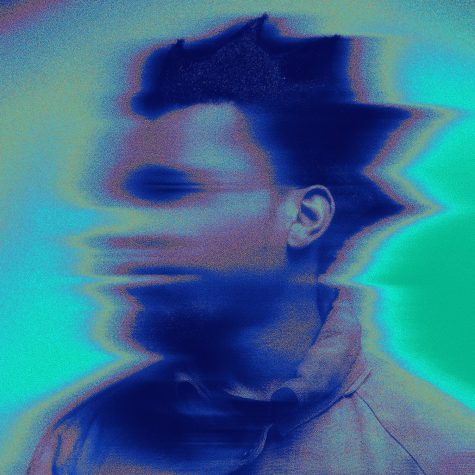 The COVID-19 pandemic was, for many of us, a reckoning: A global pandemic that impacted every corner of our lives, Black Lives Matter protests erupting nationwide after numerous police killings, a newfound consciousness of mental health after months of lockdowns. Each of these sentiments — righteous anger, exhaustion and depression — have reflected onto rapper Denzel Curry and his album "Melt My Eyez See Your Future." Curry's newest project is an eclectic set of hip-hop songs, blending everything from piano-backed jazz-rap to high-octane bangers.
"Melt My Eyez See Your Future" focuses primarily on social and political themes. Curry's complex writing evokes anger and frustration with systemic racism and mistreatment. In his lead single "Walkin," Curry comments on economic and racial disparities, codified by intimidation and an unfair justice system and the use of alcohol and drugs to cope ("Ain't no options for my partners / So they resort to scams and robbin' / Take away stress, we ganja coppin' / Blow it all out, it's all forgotten"). "The Last" reflects deeply on COVID-19 lockdowns, street violence, government and loss ("Any day can be our last day / So much trouble on the streets that we need to buy a AK / Brung a mask for the whole day / We ain't tryna get sick, so we walk around with no face").
Coping with a world full of social and governmental failings is a pervasive theme as Curry dives into his mental struggles and musings throughout the album. On "Worst Comes To Worst," Curry raps, "There's no choice but to stay at home, examine yourself / There's low voices gettin' higher as the fire ignites the end of the blunt / Wonderin' am I gon' make it to see the end of the month?" Opening track "Melt Session #1" features Curry analyzing his trauma, mental health and his past actions ("I'm deflecting my daily problems within my daily life / Recognize hidden patterns of my own demise / Why I feel like hiding a truth is finding a lie? / Dealt with thoughts of suicide, women I've objectified"). Curry's dense and thoughtful bars throughout "Melt My Eyez See Your Future" make the album a contemplative and challenging listen, but a fulfilling one nonetheless.
In tandem with the album's multifaceted themes, the album also has a mix of eclectic styles and sounds. The aforementioned "Melt Session #1," produced by acclaimed jazz artist Robert Glasper, is a mellow opener with soft choral vocals and pianos, over which Curry delivers a free-flowing, singular extended verse. "The Ills," a piano-centric boom-bap track, and the smooth, soulful "Mental" have similarly mellow grooves, providing a softer instrumental palette for Curry's introspection. The album features bangers along with gentler cuts: For example, "Troubles" is a catchy pop-rap track featuring an appearance from rapper T-Pain, and posse cut "Ain't No Way" features high-octane verses by everyone from Rico Nasty to JID. The album strikes a perfect balance between adrenalized and low-key songs, creating a well-balanced album that's as energizing as it is thought-provoking.
On "Melt My Eyez See Your Future," Curry faces down the world — a raging pandemic, systemic racism, and his personal and mental health — and the end result is a compelling album that coalesces personal and societal struggle perfectly, painting the picture of a person coping with the ramifications of a world that's left him behind.