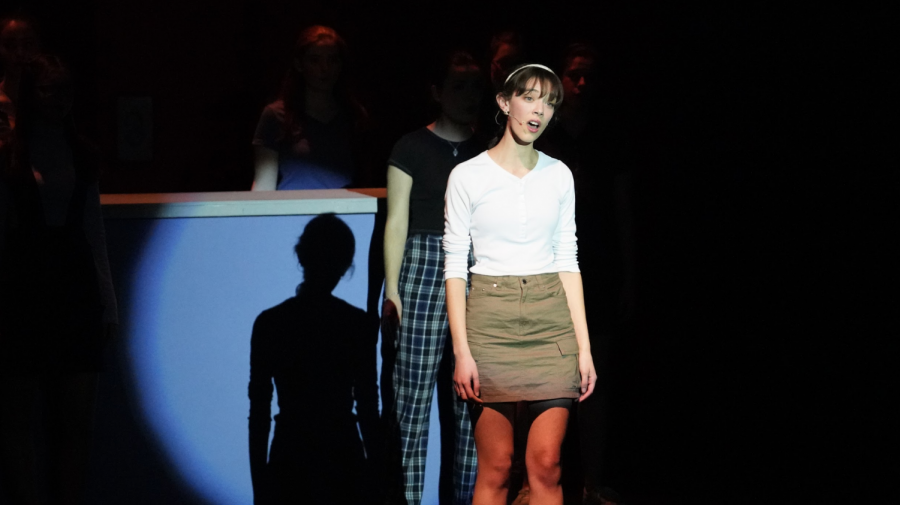 Daniela Gloster
February 27, 2020
Senior Daniela Gloster has never liked being the center of attention. In fact, she feels like she's going to throw up every time she gives a presentation. Yet Daniela has been in over 20 shows and played Gabriella Montez in Los Altos's production of "High School Musical."
In reality, she grew up in a musical family: Her older sister was also involved in theater and her father was a dedicated cellist. At the age of seven, Daniela decided to try out for "The Chronicles of Narnia" at the Peninsula Youth Theater (PYT), and from there, she went on to spend the next decade of her life committed to theater. Despite her commitment, as her sister snagged leads (getting the lead her senior year in Los Altos's 2016 musical), Daniela was often cast in ensemble roles. But she kept going.
"There's just something about being on stage that's just exhilarating," Daniela said. "It's horrible up until the second I go on stage, and then I'm just there and my mind is clearer than it tends to be in everyday life."
Now, just like her sister, Daniela played the lead in the school musical. And for Daniela, Gabriella has been a dream role.
"I told my mom that Gabriella's kind of the dream," Daniela said. "She's high school epitomized and for someone like me who's kind of a dork and not super out there it's really cool to see her having a big voice in the school. Playing her was always in the back of my head as something that I really wanted to do."