Congress Member Anna Eshoo Commends Los Altos' DACA March
California Congress member Anna Eshoo yesterday commended Los Altos' recent DACA march in a letter to the school.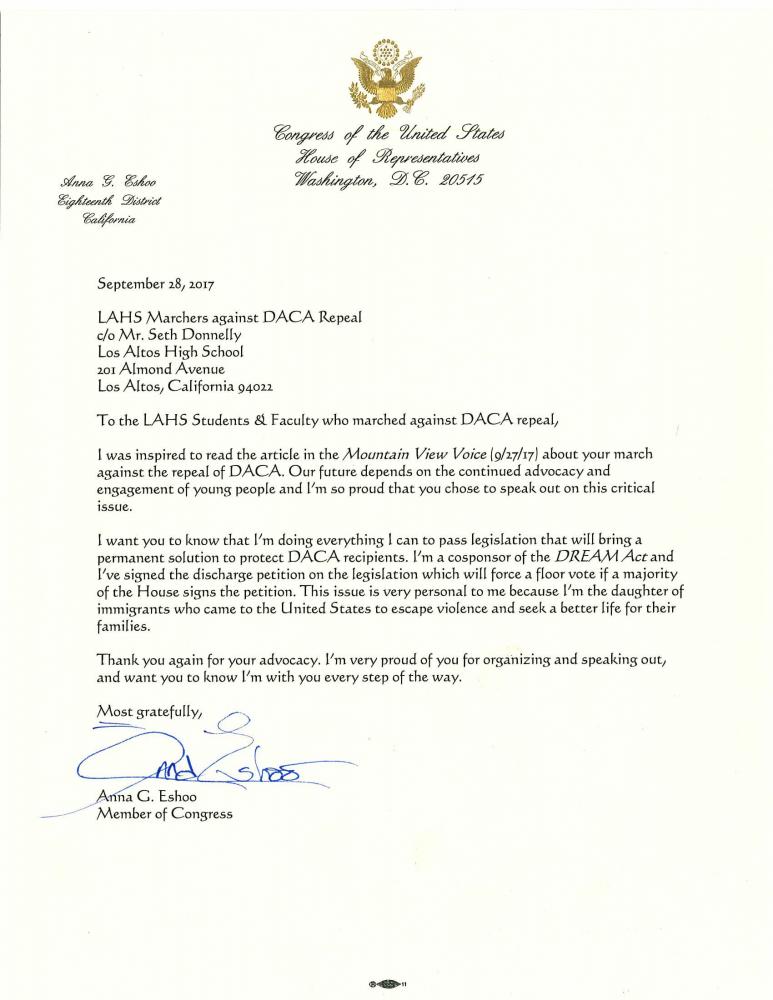 Eshoo emphasized the importance of "the continued advocacy and engagement of young people" and assured marchers of her continued support for immigrant rights. She co-sponsored the Dream Act, which if passed would create a process for undocumented minors to attain U.S. citizenship.