Cynthia Yee represents Los Altos at All-Star Game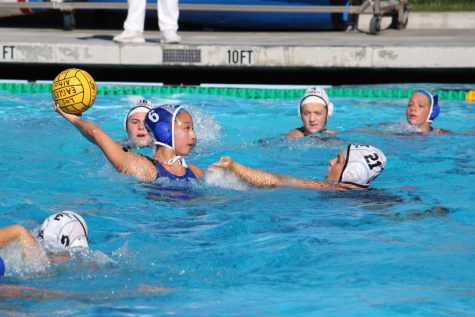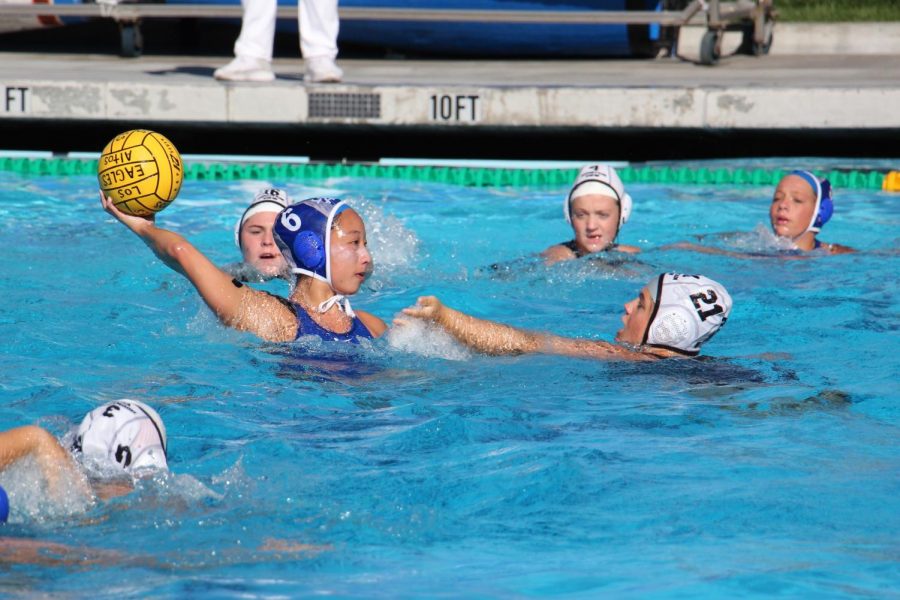 Following yet another successful water polo season with a CCS (Central Coast Section) win for the Los Altos Girls water polo team, senior Cynthia Yee headed over to the Palo Alto High School pool deck on Saturday, December 8 to play one of the final games of her high school water polo career. However, this time the Los Altos varsity girls water polo team was not by her side.
Selected by her school team coaches, Cynthia is one of few with the opportunity to compete with the best water polo players of Northern California in the Northern California-wide "All-Star Game". This game fosters friendly competition amongst the best senior athletes from CCS teams and the NCS (North Coast Section) teams.
Throughout high school, Cynthia Yee gained skill and experience by attending double practices, playing for both the youth club team NorCal and the Los Altos team. Based on her statistics and the success of the Los Altos girls team, Cynthia Yee was chosen from the Los Altos girls water polo team.
"It was really cool to meet so many high-level girls and play with them," Cynthia said. "I met a lot of girls that I played during the season once or twice, so it was nice to get to know them and the backgrounds of their teams."
Though CCS club teams are typically better than those of NCS, Cynthia's team lost with a score of 9-16. In fact, NCS has had a long history of beating CCS teams.
"The NCS girls all seemed to know each other [and] knowing what your teammates want is super important, so if a lot of the girls are used to playing with each other, they'll be a better team," Cynthia said.
Despite being on rival teams for the past four years, Cynthia and Mountain View's star player Malena Nguyen were able to switch roles from rivals to teammates, working together to score goals against the NCS team. Cynthia was happy to not only watch her play but also to work with her and even assist her in a shot.
After years of playing against these girls in order to obtain the title of CCS champions, the All-Star game gave Cynthia a new look at the sport she's been playing for the past four years.
"I learned how important it is to be on the same page as your teammates because everyone has to know how to help each other," Cynthia said. "But I also learned how easy it is to do that by just communicating what you want."