CW broadcasts mediocre new fall series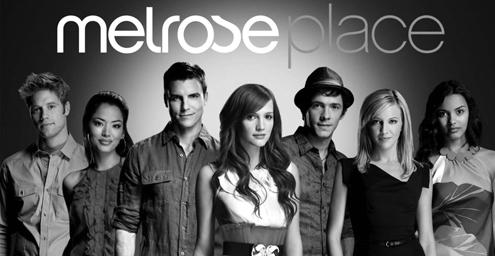 Melrose Place
Airing Tuesdays at 9 p.m., CW's "Melrose Place" is a remake series of Fox's "Melrose Place" from the 90s. However, the new "Melrose Place" is an updated version as it uses more current dialogue, fashion and music. Beginning earlier this fall, the show features young adults living in an upscale part of Los Angeles and depicts their struggles.
Medical student Lauren (Stephanie Jacobsen) struggles financially, couple Jonah (Michael Rady) and Riley (Jessica Lucas) have problems deciding marriage in their long-term relationship, and manipulative tenant Sydney Andrews (Laura Leighton) threatens to evict Ella (Katie Cassidy) from her apartment.
The series starts out with the murder of Sydney followed by the suspicion and scrutiny of other characters. The storyline jumps around between the lives of seven individuals, similar to shows like "Gossip Girl."
The story, focusing on seven main protagonists, never leaves the show with a boring moment. "Melrose Place" is the typical CW show that shows the flashy, ostentatious lifestyles of these aspiring young adults.
The show seems too advanced in the plot. For example, a handsome man at the hospital sees Lauren's financial struggle and instantly solicits sexual favors. Jonah, a filmmaker, accidentally films a man cheating on his wife. For the cover up, Jonah gains a deal for his future career as well as an added bonus.
The script includes some cheesy dialogue that is fake and forced. For example, most 25-year-old young adults would not be so cheery in saying "That's what friends are for." Despite the tacky and quick plot, the show has some potential.
The dilemmas these individuals face, although incomparable to most experiences, force the viewer to keep watching because they are suspenseful and relatable.
Would you rather receive $100,000 and a full-fledged career ahead of you or turn in a man for adultery? Are you willing to sacrifice your virginity and morals in order to get what you have always wanted for your entire life?
The murder of Sydney Andrews at the beginning of the first episode builds an aura of mystery that keeps the viewer wanting to know what happens next.
Suspense: 3 out of 5
Story: 3.5 out of 5
Acting: 2.5 out of 5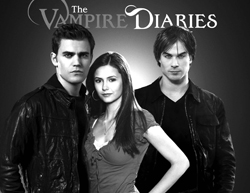 The Vampire Diaries
Airing Thursdays at 8 p.m. on the CW, this drama starts off with a car crash late at night, in which two people car fall victim to a blood-sucking vampire.
Elena Gilbert (Nina Dobrev), the protagonist of the show, loses her parents in a car accident four months prior. As a result of the accident, she struggles with her emotions and attempts to convince herself that she is doing fine. On the other hand, her brother Jeremy (Steven McQueen) abuses drugs as his coping mechanism. The new talk of the town, disguised vampire Stefan Salvatore (Paul Wesley), instantly sets his eyes on Elena.
The cheesiness of their first encounter and their discussions about a relationship with true "passion" are unbearable. The way he creepily stares at Elena is just like the way Edward Cullen looks at Bella in "Twilight."
Nevertheless, their relationship builds despite a lack of communication. Stefan struggles to hide his vampire side while trying to gain the honesty and trust that he needs from Elena.
The main issue of the series is that Stefan's brother Damon (Ian Somerhalder) enjoys antagonizing Stefan and wants Elena's blood.
The show overall is one that will not retain many viewers. The problem is that there is nothing interesting to look forward to. The viewer knows the evil Damon will cause problems for this small town of Mystic Falls, Virginia, and it has all been seen before.
Viewers know that in the end Stefan will be happy with Elena, that Damon will either die or become a better vampire, Jeremy will try to stop abusing drugs, and Elena will come to some epiphany that will allow her to move on from her parents' deaths.
Although the original novels of "The Vampire Diaries" were released prior to "Twilight," the recent "Twilight" frenzy has overshadowed "Vampire Diaries." "Twilight" does a better job of putting the story together. "Vampire Diaries" has striking allusions to how Bella from "Twilight" struggles with the relationship she has with her parents, the secret of her vampire boyfriend and the evil vampire James who wishes to suck her blood. "Vampire Diaries" has even cheesier dialogue, worse acting and a less successful plot. Students have all seen the vampire story before; another one is unnecessary.
Suspense: 3 out of 5
Story: 2 out of 5
Acting: 3.5 out of 5
Leave a Comment