COVID-19 to community: A post-pandemic rebuild of the LAHS diving team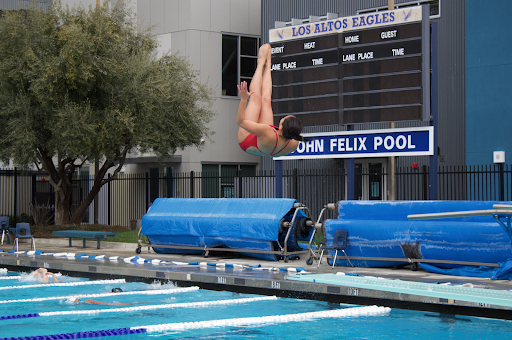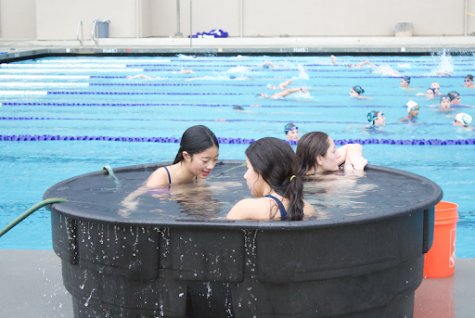 A cold and rainy afternoon doesn't stop 11 Los Altos High School divers from plunging into a pool — and neither has COVID-19. The team, after being dissolved during the pandemic, restarted last year after a two-year hiatus. Head Coach Kayley Gould was contacted by Athletic Director Michelle Noeth to reestablish the diving team. Gould, an AVID teacher and LAHS alumni, was introduced to the sport in her senior year of high school, and she fell in love with it instantly.
"Diving in high school was a really really great experience, and gave me a fantastic community," Gould said.
Noeth credits Gould with helping rebuild the diving team, which took a hit due to COVID-19.
"All swimming-related events were forced to take a pause because of COVID-19, but I think Kayley really helped push the team out of it," Noeth said. "She's phenomenal. She knows what to do and the athletes have a positive experience with her."
Noeth explained that coaches have a really big role in supporting and teaching their athletes, especially in diving.
"They teach kids who have no clue what to do with diving and make them feel confident in their skills and progress," Noeth said.
Through Gould's leadership, the team has grown from two divers last year to a roster of 11 athletes.
Varsity diver freshman Victoria So, who had previous experience before joining the team, agrees with Noeth.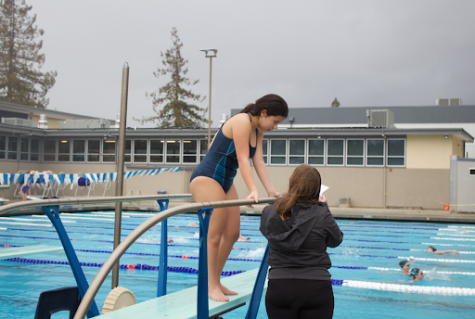 "This is only Gould's second year, and I think she is doing a really great job," Victoria said.
After her first season coaching, Gould found she greatly enjoyed the experience.
"I love seeing people try new things," Gould said. "It takes a lot of strength and a lot of courage to get over a fear and it's the best feeling in the world when you finally get a new dive."
When asked about her favorite aspect of the team, she speaks about the diving community.
"We have practice with all the teams in the league, and the other coaches will coach my athletes and I'll coach their athletes," Gould said. "It's really collaborative and a really good community."
Victoria agreed, saying the best part of being on the team was the nurturing environment.
"Everyone is friends with everyone," Victoria said.
Leave a Comment